11-Essentials For Women's Handbag: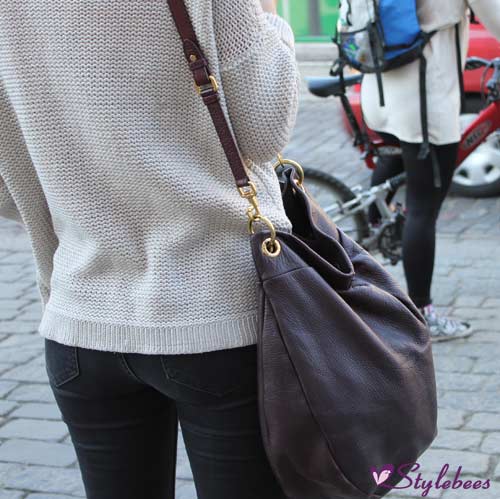 Ladies handbag is like a miniature store room, you only come to know it's actual capacity when you dump all it's stuff out 🙂 . Most of us have a habit of dumping stuff into it with hope that one day we would sort it out. Well many a times it leads to missing out some important stuff, so to help you and myself I compiled this list of things which are a must in ladies handbag. So read through it and let me know if you have any important additions…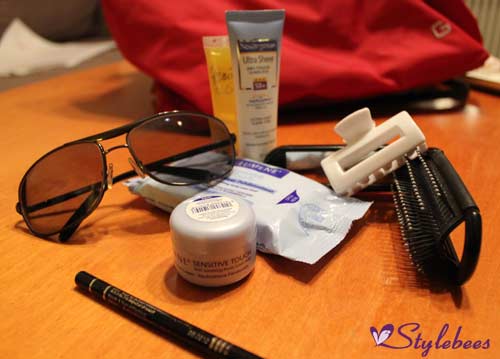 1-Face wash – There is so much of pollution these days, it is essential that you keep a face wash handy in your bag for cleansing your face periodically.
2-Moisturizing cream, sunscreen lotion – You should always keep a small pack of your favorite moisturizing cream for applying whenever you wash your face or whenever your skin appears thirsty. Make sure that you keep a non-leaking pack of these cosmetics.
3-Lip Gloss or lipstick – For regular touch ups.
4-Eye kajal/eyeliner – Even though you might not be using it regularly but you should save them in you handbag for any sudden party plans.
5-Comb and small mirror – You dare not miss it, even if you resist fashion and make up. Nothing is worse than moving around in shabby hair.
6- Rubber bands and hair pins – Ask me how many times I had taken off and by mistake broken my hair clutch. In such cases my backup comes handy :). Safety pins are also must to manage un-expected wear and tear in outfits.
7-Tissues and Sanitary napkins – For emergency purposes. You don't want to be asking friends or running to departmental stores.
8-Goggles – It's a must have to protect your eyes from harmful sun rays.
9- Identity proof- Like your driving license,voters card, company card.
10-Passport photo- Trust me on this, you will soon realize how useful they will be.
11-Small notepad, pen, your visiting card if you have- For making notes on the go.
~ Swati