Pondicherry has always surprised me every time I visited it. First time I visited Pondicherry 3 years back during a long weekend and trust me I almost swore never to return there again. The place was flooded with homo sapiens so much that it was almost difficult to walk on the roads without banging into any stranger, leave alone getting some peaceful self time 🙁
And now after 3 years I decided to go there again because I wanted to understand why my hubby loves Pondicherry(he has been there 4 times). This time we went on a weekday and to my surprise the place looked completely different and now I am also in love with the place and plan to go there often.
So here are my 5 quick reasons why I would love to visit Pondicherry again and again:
1. Lovely warm Beaches :  We stayed in Club Mahindra resort which had there own private sort of beach. So it had become our ritual every day to go there and enjoy the warm waters of the sea for hours together, it is super relaxing for me I tell you!
Now don't ask me how much tan I got, I just trust my honey lemon for tan removal :). If you are also planning to travel to a beach try to get a hotel/room close to the beach, that definitely is more flexibility to enjoy beach anytime.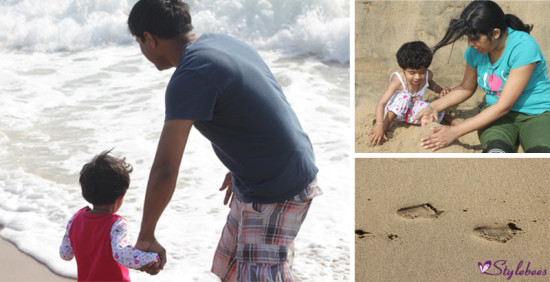 2.  Leisure walks in French Colony : I loved to stroll around and explore the French Colony in Pondicherry. Love the beautiful houses there, clean and properly structured roads with greenery around and many small small shops of handicrafts. Perfect for a relaxing evening walk.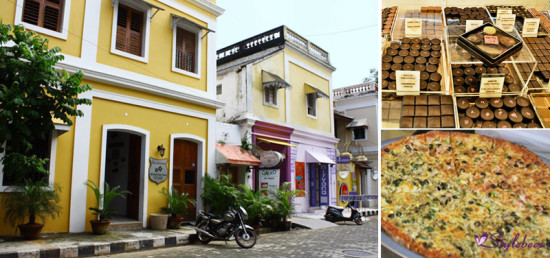 3. French Cafe and bakeries : No wonder the foodie I am and my divine love for Pizza's tempts me to try out various kinds of pizza's. And after hearing lots about Pizza's in French cafe from some of my blogger friends it was a must try and I can tell you it was simply yummy!
4. Paper Factory : This paper factory runs on "Best Out Of Waste" theme. The waste and left over tid bits of paper, cloth, jute etc are processed to make paper in this factory. These paper sheets are then done with various colors and patterns which are used to make various items like boxes, diary, jewellery, wall hangings and more. This paper is super strong because my hubby got a paper box from there during his last visit and we have been using it for 3 years now.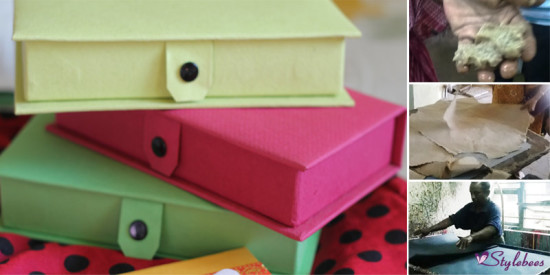 5. Promenade beach : This is the Marine drive of Pondicherry, lovely breezy beach where you can sit and watch the waves come and go. Also a perfect spot to click some memorable pictures, just make sure your hair don't fly off because it is very windy there 🙂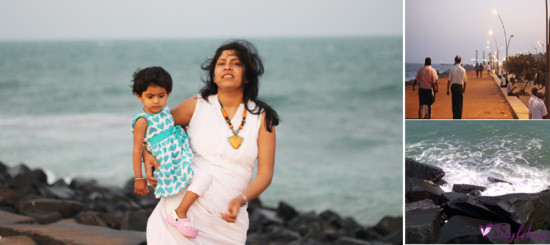 If you have not yet been to Pondicherry, I would recommend you to go there once and I am sure you would love it. Avoid going over long weekends or crowded seasons to enjoy more.
Image Source: mayurak, blog.ixigo