I know it's a little late for the outfit post for this sea green "Dhruv Pallavi" kurta for which I asked suggestions long back. But you can blame me for this, since I couldn't make up my mind what would suit best so I thought I would try out with all the combination and styles I love. So here are my favorite 5 combinations for this kurta where I tried to use different flavors, like matching it with basic whites, neutral blacks, peppy pink and summery florals.
1. Black shorts with kurta
This one is my personal favorite because here the minimalistic appearance of the black shorts gives the kurta all the chance to bloom and overpower the look.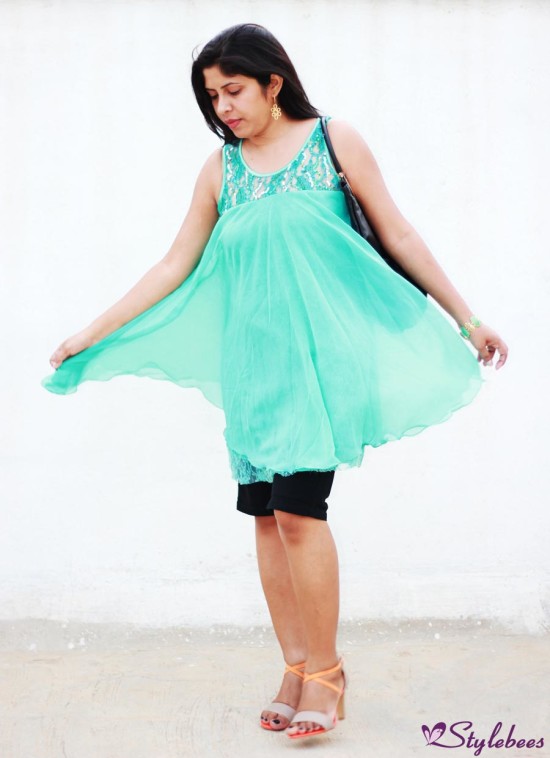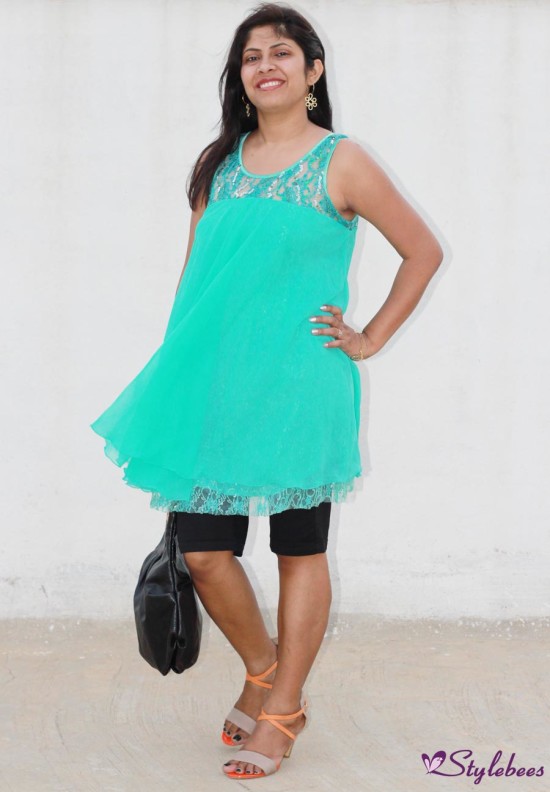 2. Pink jeans with kurta
Teaming this kurta with a pink jeans pepped up the entire look giving a more chic and vibrant feel. Loved matching it with pink heels and envelope clutch. In this outfit I am wearing two of my favorite colors for this summer.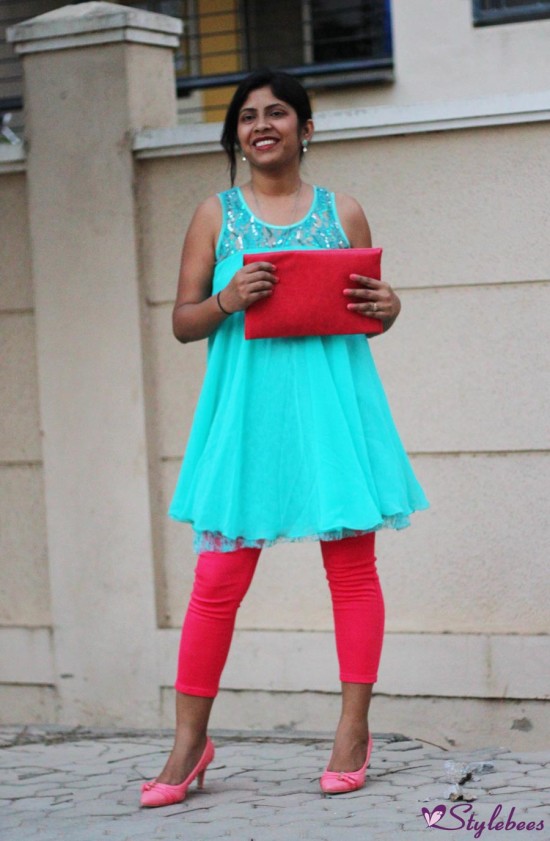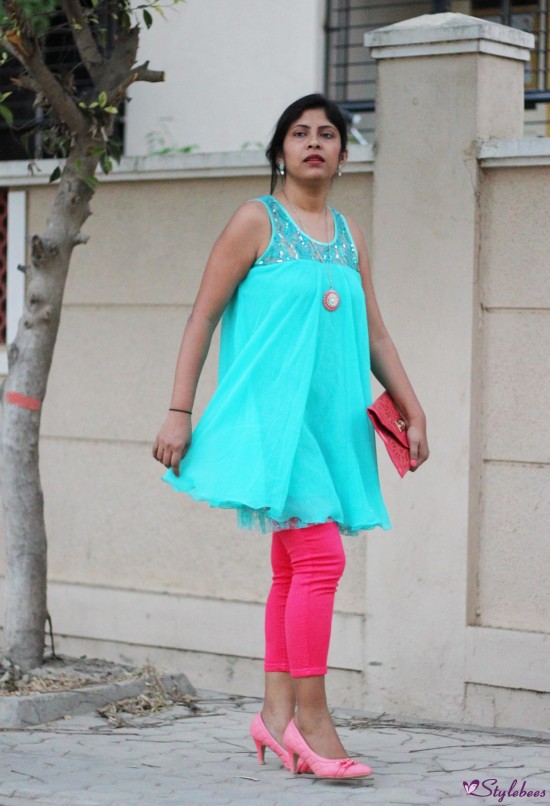 3. White capri with kurta
White being the basic and the evergreen color it was worth trying this combination also. For sure we can never go wrong with white.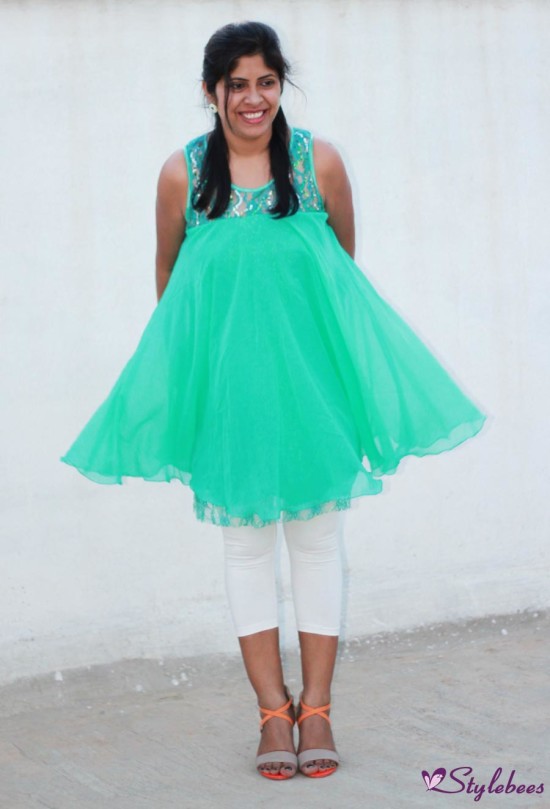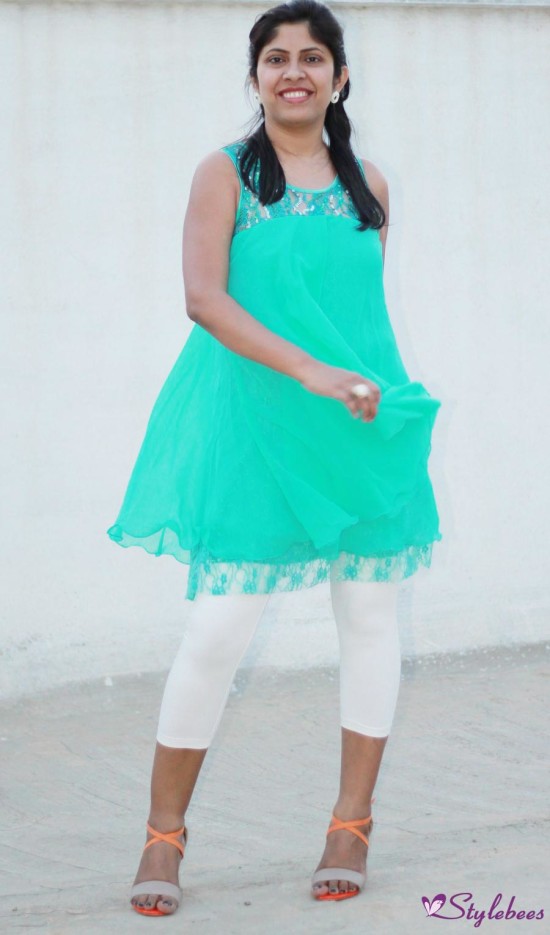 4. Brown leggings with kurta
Inspired by mother nature I thought brown would also look good with green(although it's not the natural leafy kind of green).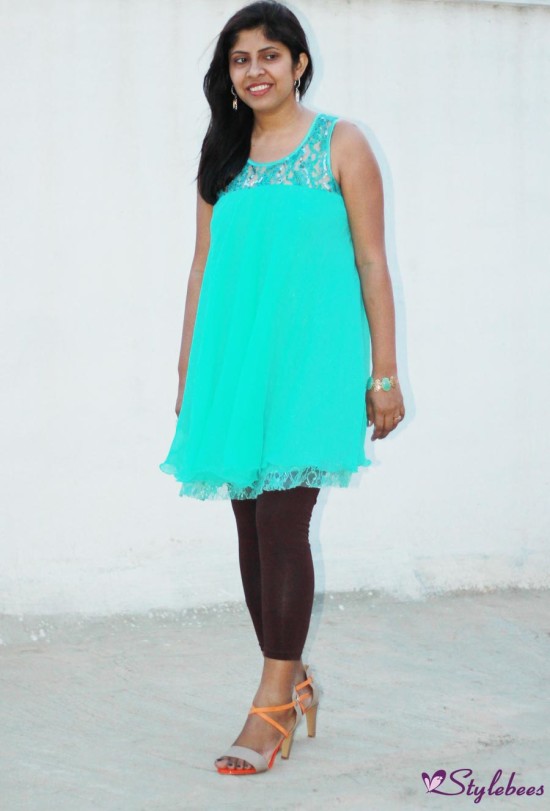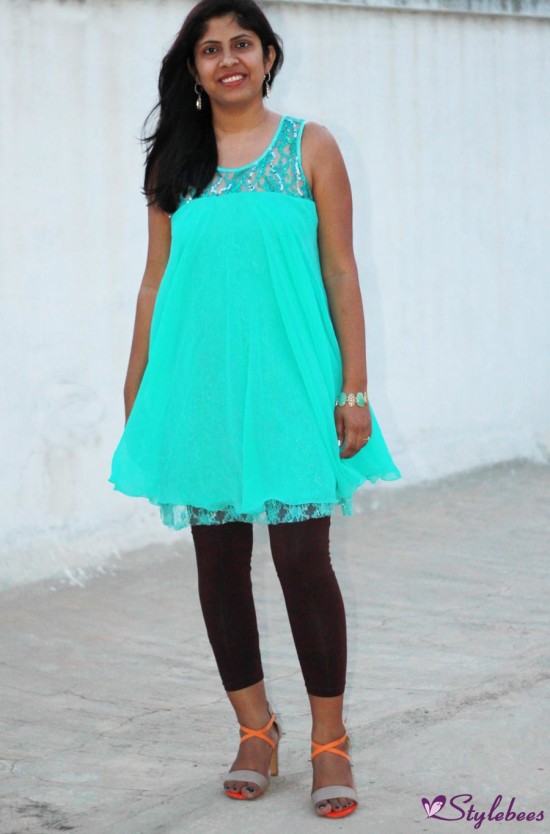 5. White and blue floral pants with kurta
Going with the floral trends this summer, I had to try out this combination. This is definitely a combination of contrasts.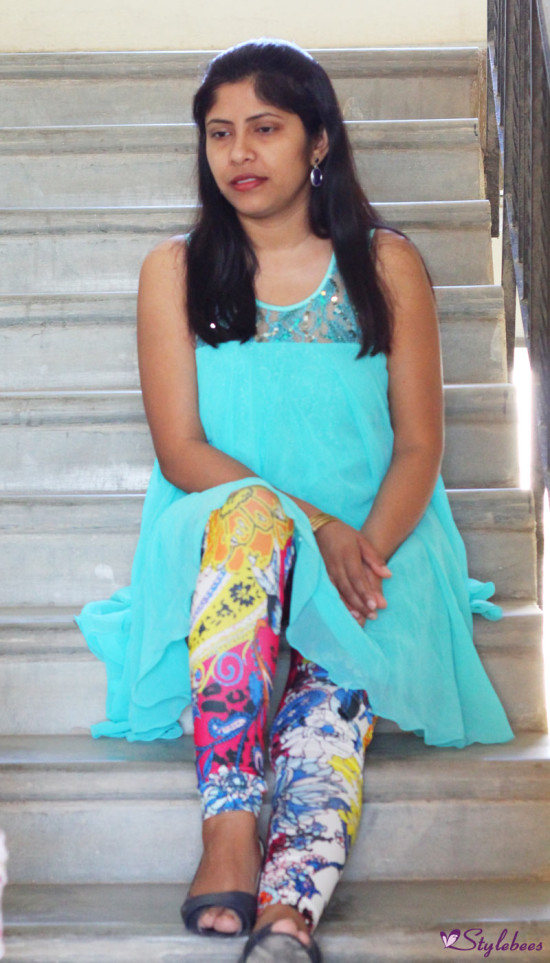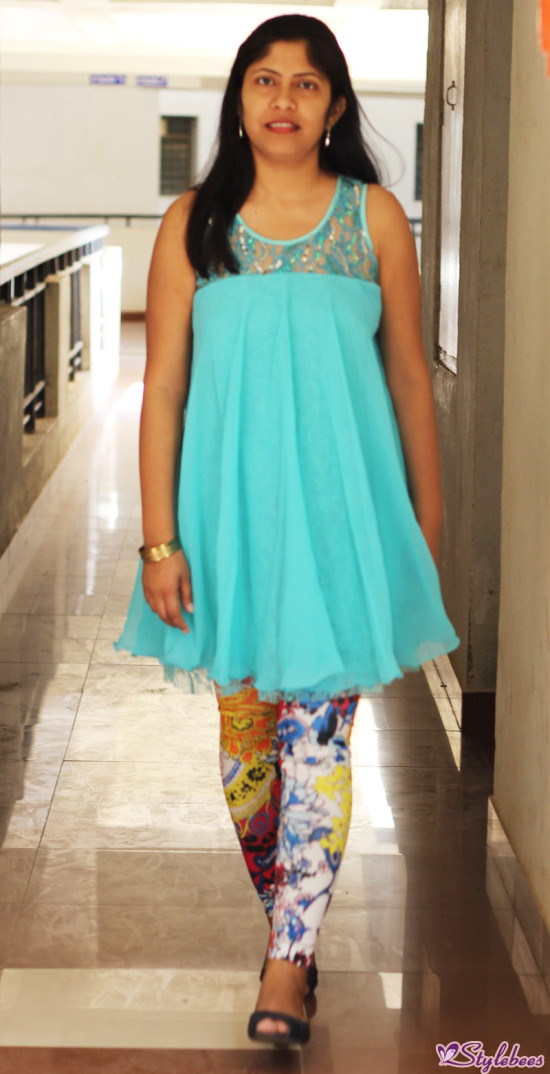 Got any favorite, let me know which one???
Outfit Details:
Kurta – Lifestyle (Dhruv Pallavi collection)
Pink Heels – Lavie
Orange and Beige Sandals – Done By None