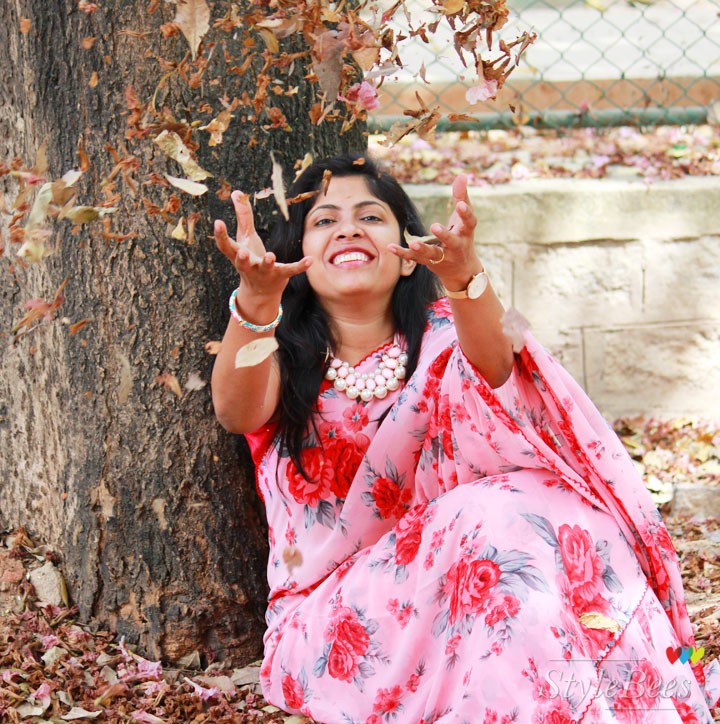 As soon as I got ready today morning with lot of fuzziness, immediately my daughter came to me and said "Mumma aaj bahut achchi lag rahi ho" (mummy you look very good today). Even though today was her day as it is her school's annual function but her compliment made my day also special.
Back at my daughter's school last week when teacher's and kids were busy practising for the dance, the mother's gang too was busy discussing what to wear 🙂 . We all decided to come dressed in a saree. I decided to wear this pink chiffon saree which seemed apt for this casual day event. I had picked up this saree while shopping with my mother in law when she was in Bangalore, although I am not a regular saree wearer but I love to add pretty pieces to my collection.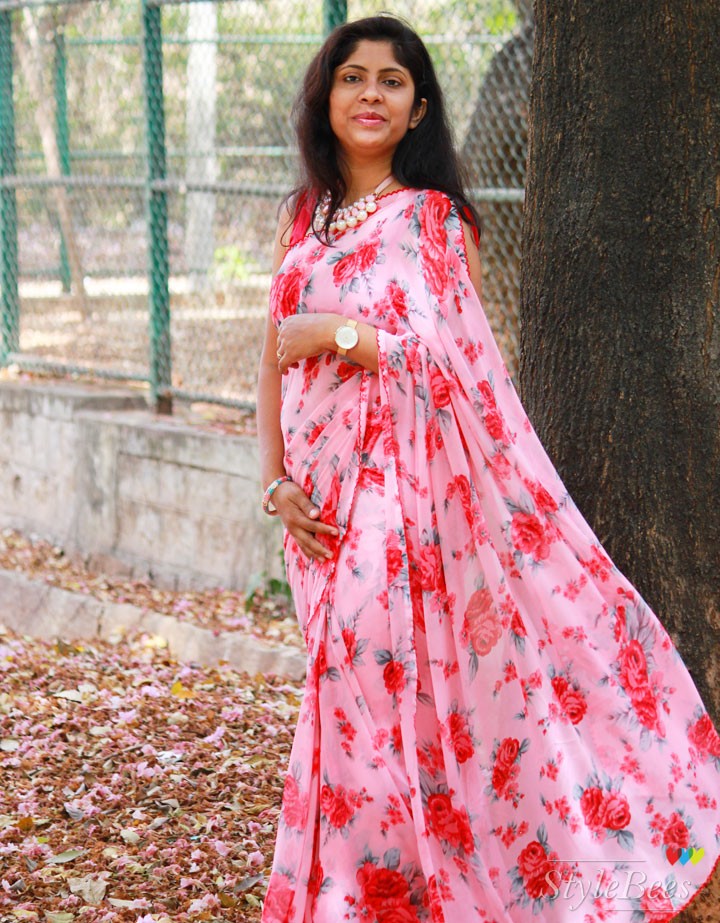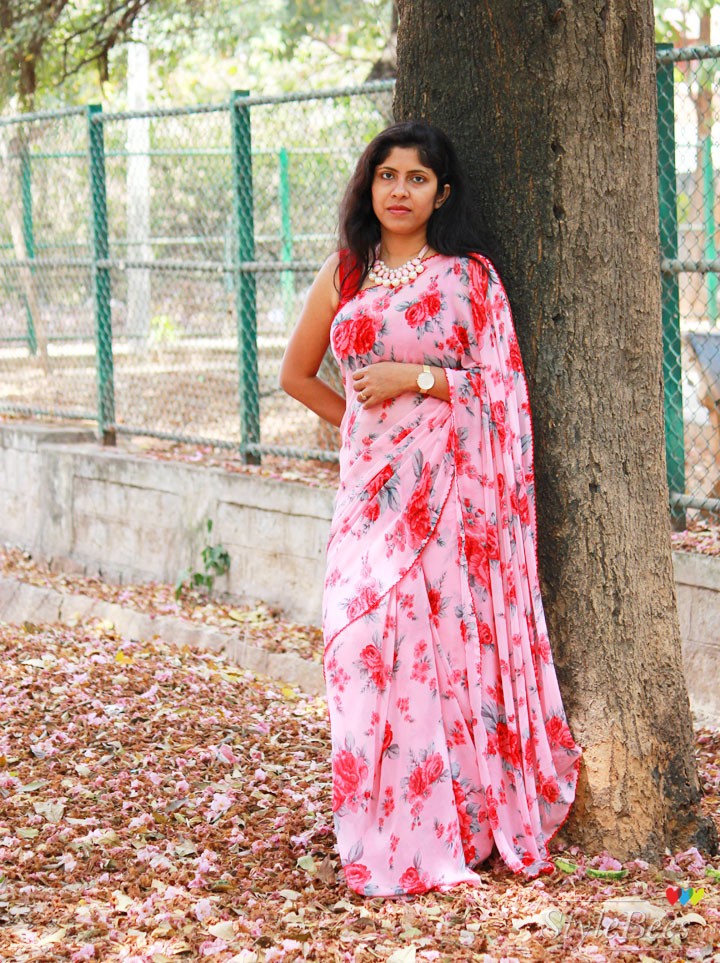 So what is special about this saree, I will say nothing! It's a simple pink saree with beautiful red floral prints and that's what attracted me. It is also so light weight and easy to wear I feel like I am roaming around in jeans and T-shirt. Now it could be just my imagination but I also feel it makes me look bit slim too because of its chiffon material. As the saree was simple I had the flexibility to add a pearl drop statement necklace with it without looking too dressy for the occassion.
And for my daughter's dance function, she rocked it and danced happily to the tunes of Happy Song by Pharrell Williams. While I too danced sitting among the audience enjoying the beautiful day it was.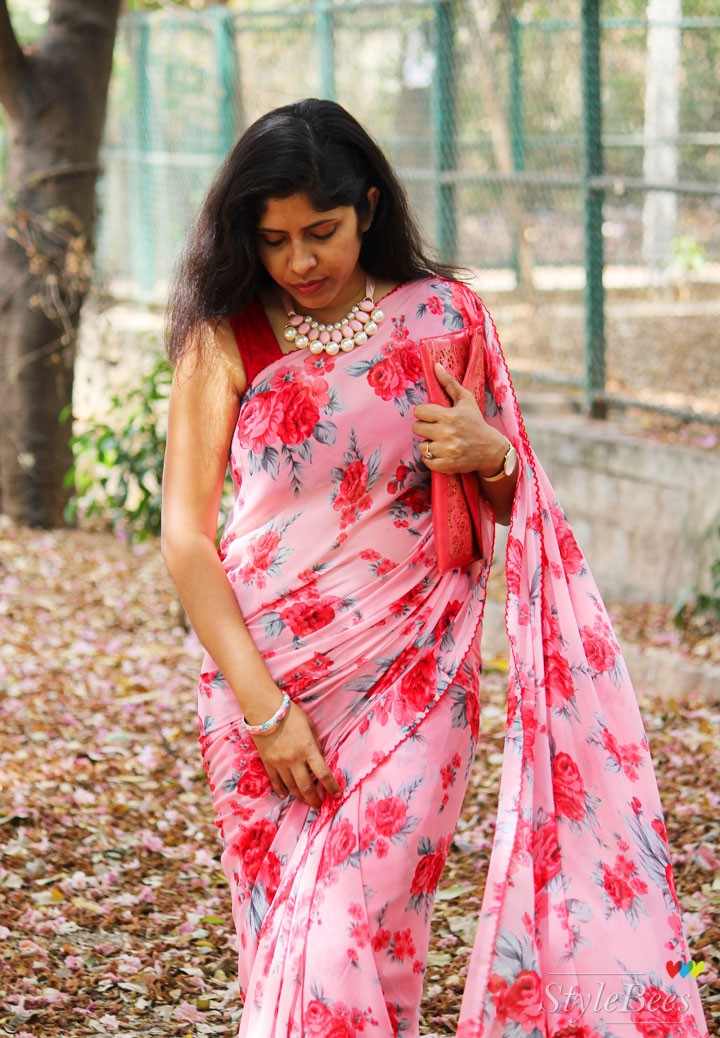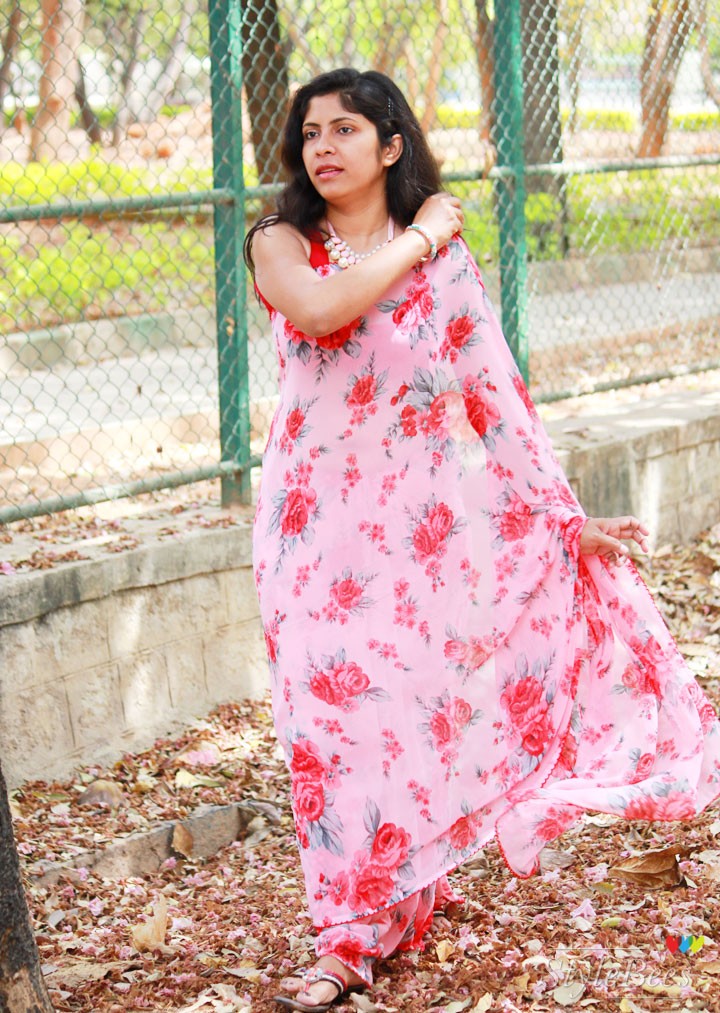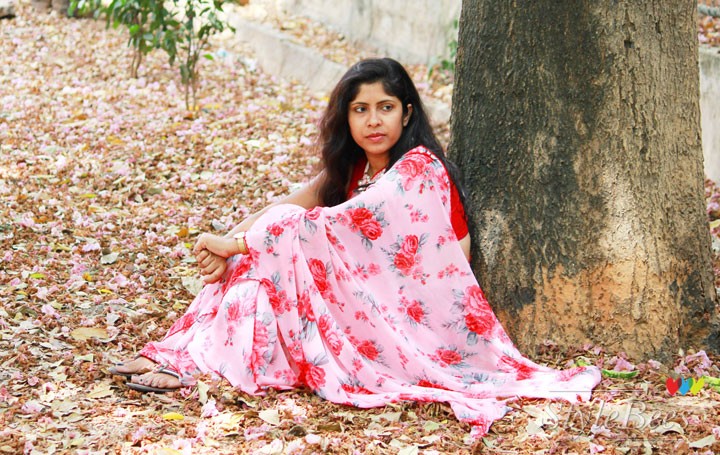 Outfit Details:
Saree – Srirangam Textiles, HSR Layout, Sector 7, Bangalore
Pink Necklace – details on Jewelsome.com