So here I am back again with my Goa trip tales :). I wanted to do all the Goa posts together but due to some priority projects I had to split them up, well better late than never.
While packing my suitcase for Goa trip I made sure to keep a midi dress because in Goa you aught to wear skirts and midi's to be in full Goan mood :).  Also carried along this comfortable pair of white sandals, which look very stylish too and my red tote bag to stuff things while on the go.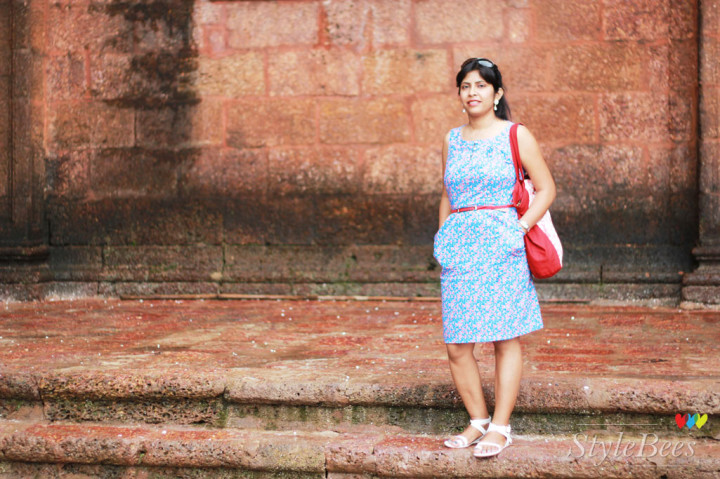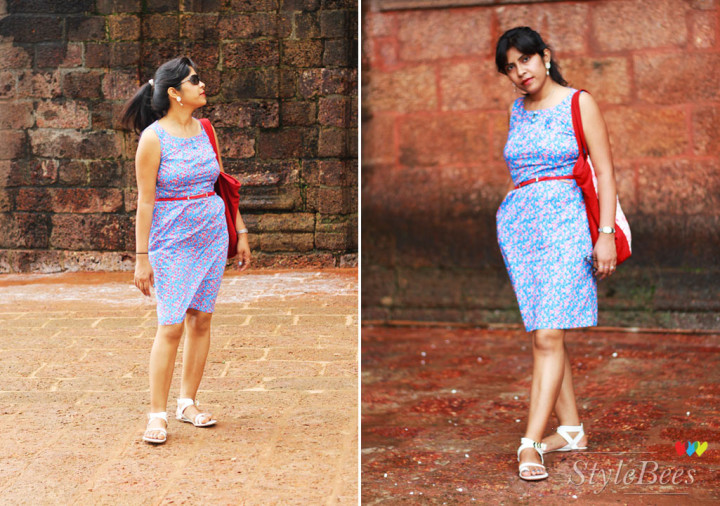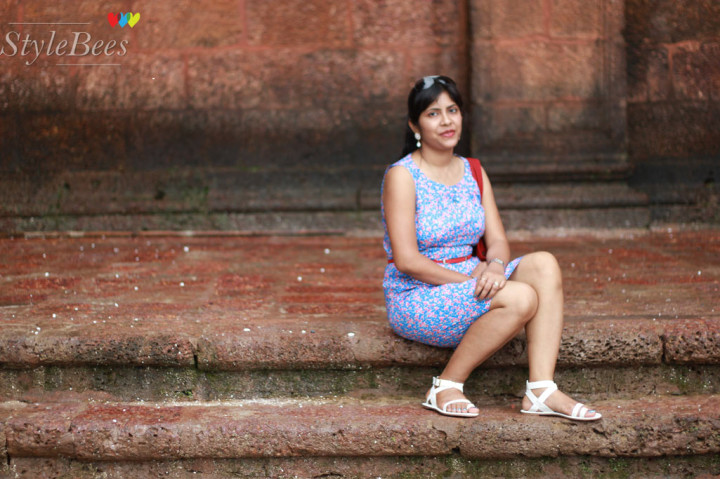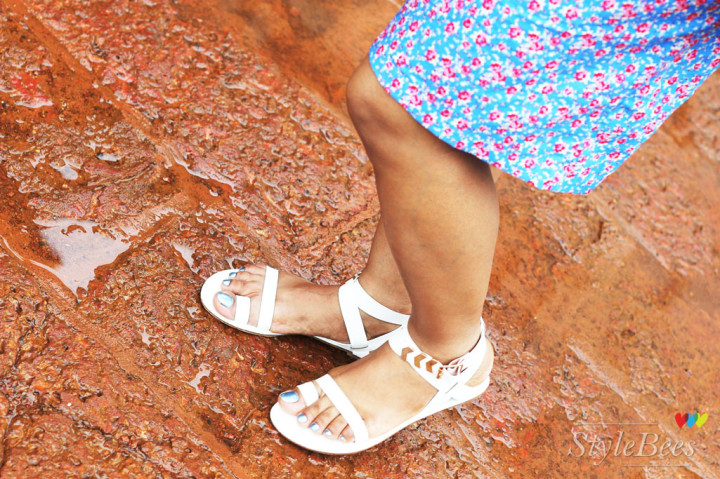 So on the second day we went for a tour of South Goa as we were curious to visit some famous churches in Goa. We headed straight to Basilica of Bom Jesus church which is one of the oldest churches in India and is mostly in it's original form. Sacred body of St. Francis Xavier is kept here for years without any preservatives. It seemed like a miracle to see his body survive so many years after death, I guess somethings can only be explained by nature itself.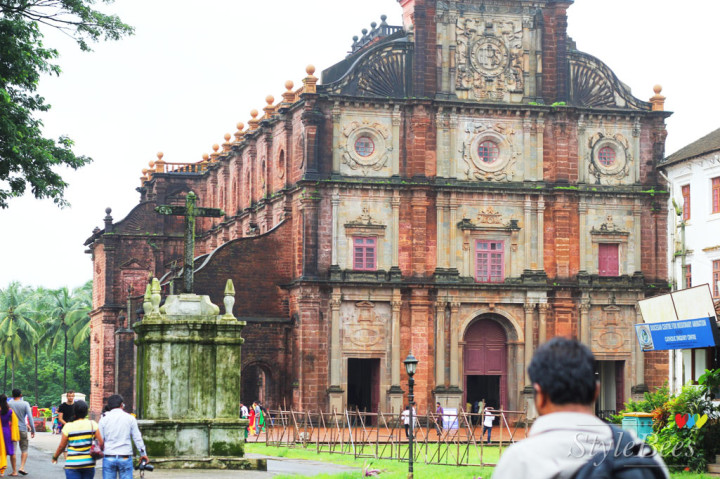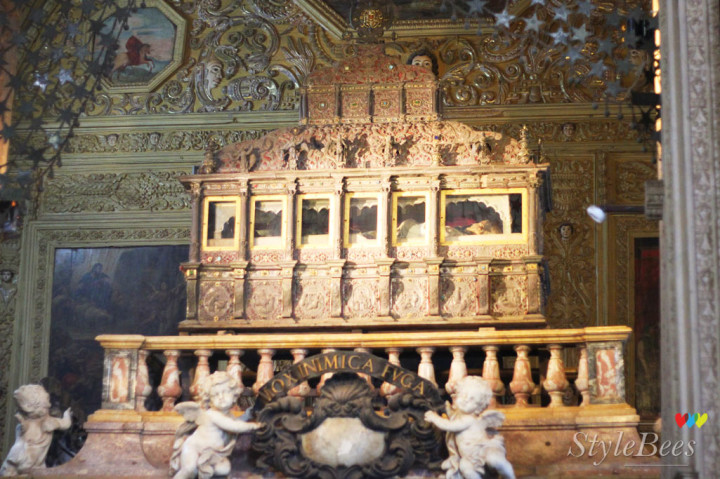 Then after checking out some temples we headed to the Spice Gardens  which was a delight in itself. Imagine touring the garden of spices while it drizzles and you get to smell the spices and the wet ground, heaven!!!
And this is my sweet lil family happily posing off 🙂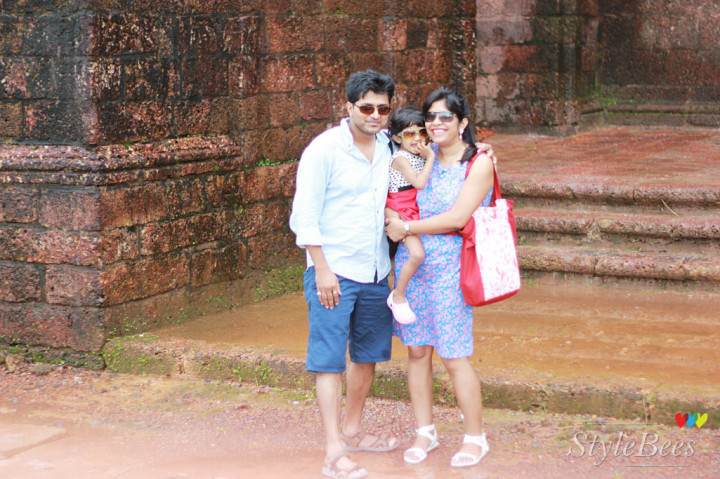 Outfit Details:
This dress in 100% cotton and perfect for wearing in humid and hot climates. Loved the fit and the feel of the dress.
Sandals: Dony By None
Personally I am a fan of Done By None products for being different from the usual. The white straps with a touch of gold give it a very stylish look.
Bag: IndiaCircus
I got this bag long time ago and since then it is my go to bag for travels where in I need to stuff lot of things.