Are you fed up of hair falls? Have tried many things but hair loss does not stop?
Then you have come to the right place. Here's an easy home remedy which you can use to control hair fall and promote fast hair growth. You can prepare this mixture and store it in a bottle and use it to oil your hair regularly.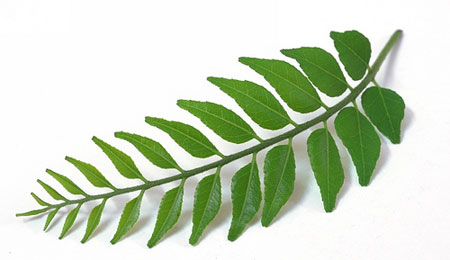 Take coconut oil in a pan(initially you can try with small amount) and keep it to boil on gas stove. When the oil becomes hot add lot of curry leaves to it and put the gas stove on low flame for around 5-10 mins(time varries from amount of oil you have used). Make sure it is kept for enough time until you can see oil vapors coming out and the oil turns green in color. Now let it stay like this for 1-2 hours.  Then filter the oil in a bottle and use it regularly. You would be able to see the result soon after regular use.
~Swati