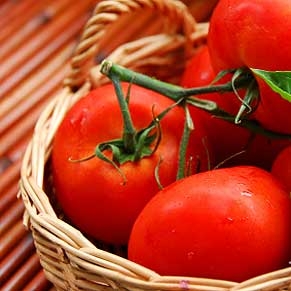 Ladies it's time to open up your fridge and get hold of those lovely red tomatoes there.  No no I am not going to give some cooking recipe, here's another beauty tip for getting a younger looking skin.
If you want to get a skin as smooth and glowing as a tomato eat one daily.You can also mix it with equal quantity of lemon juice and apply on your face as a face pack and then wash it off after it dries. This will reduce open pores and give you a glowing skin.
So make sure you include it in your meal daily….
Next tip to follow soon…