Since the introduction of denim to humans in 18th century it has become one of the most loved fabric for it's style, toughness and durability. Earlier, denim fabric was used for workmen's clothing, including painters and mechanic overalls. But gradually, it became an integral part of the common people's wardrobes too.
Denims go very well as Bike Wear too, as they are quite rough and durable and at the same time sweat-absorbing and allow you to breathe freely due to their highly porous nature. So recently when I was introduced to a denim brand Oxolloxo I so wanted to style my bike outfit with their denim collection.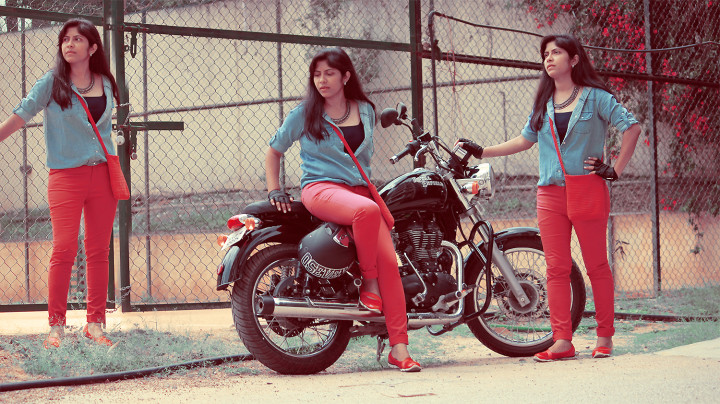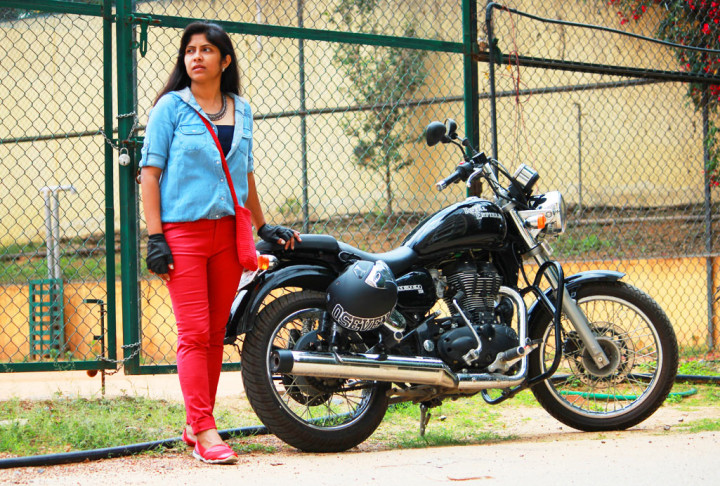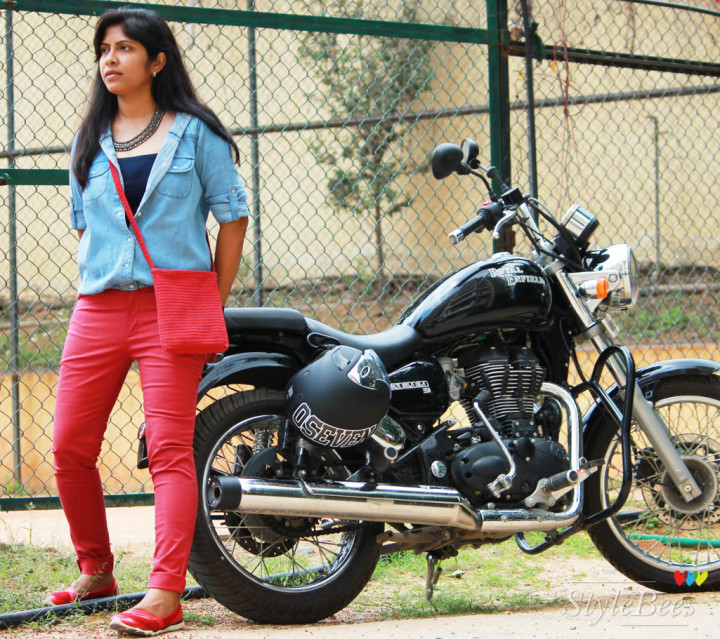 This time I wanted to add some colors so chose a red jeans and paired them with a basic blue denim shirt and jacket and a blue spaghetti. Finally added more reds in the form of shoes and bags. This is the first time I am trying out a necklace for my biker look, I think it goes well…What say????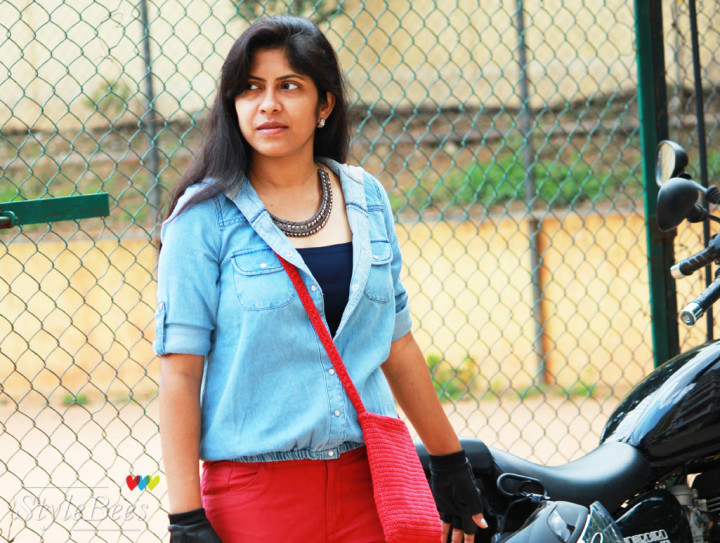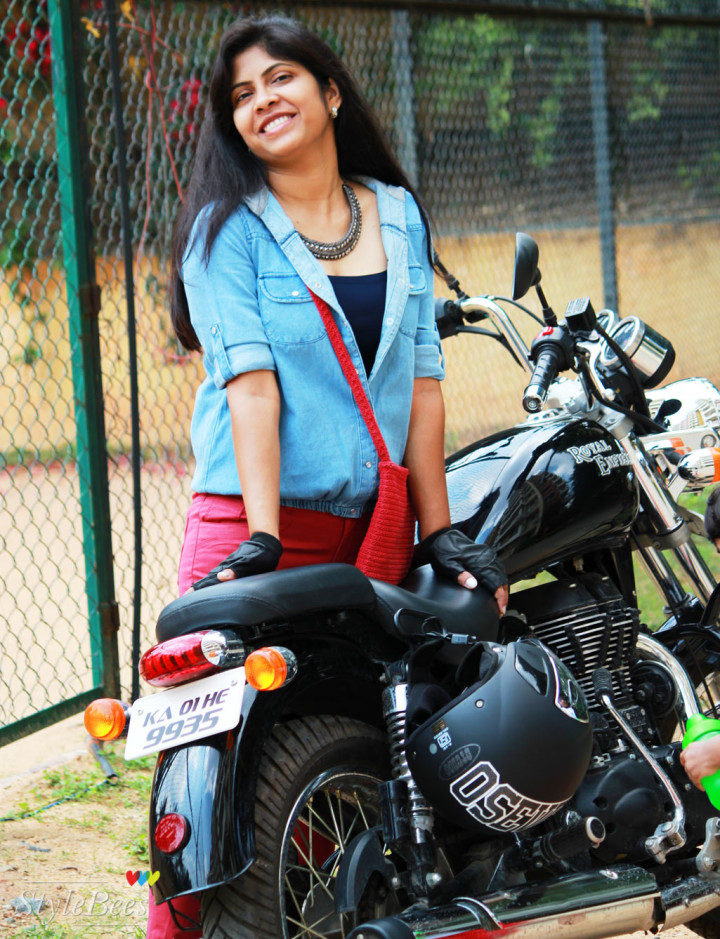 Outfit Details:
Jeans, Jacket: www.Oxolloxo.com

Liked the soft and light weight of the denim jeans and jacket, apt for hot and humid climate like ours.
You can also visit their social networking sites:
Facebook.com/oxolloxo
Pinterest.com/oxolloxo/
Twitter.com/oxolloxo1
Shoes – Skechers
Neckpiece – Aashir's
Sling Bag – ICON from Finland