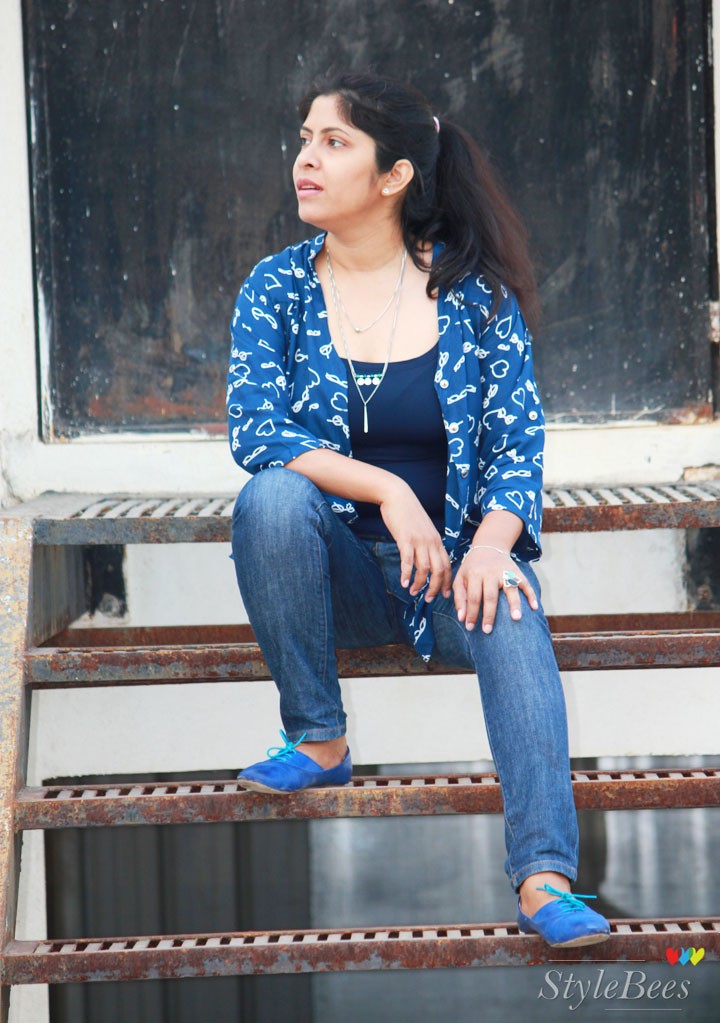 Growing up, I had just 1 or 2 pair of jeans which I paired with all kind of t-shirts and tops. The T-shirts would change but the jeans remained the same. There were also times when my mom would hide one of my most abused jeans in hope I wear something different but that would not happen and she would give in.
Being a Jeans and T-shirt girl throughout my life it has become bit monotonous for me now, blame it on the changing fashion consciousness in India or whatever. But neither do I want to leave my loved jeans and t-shirt combination so I decide to style it differently and I like how printed shirts do the magic…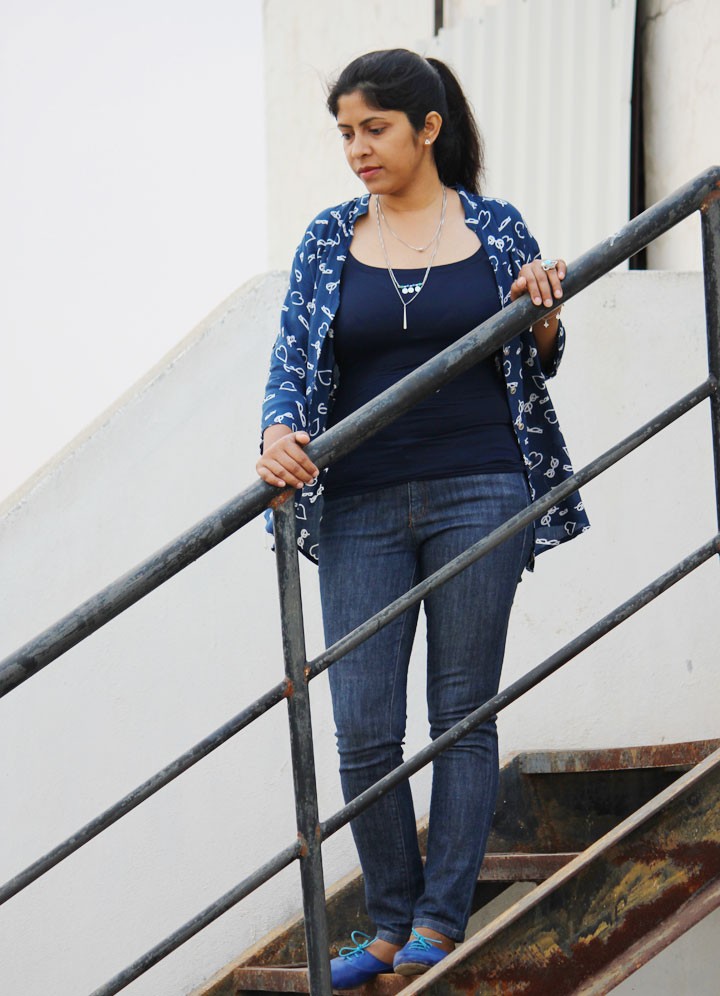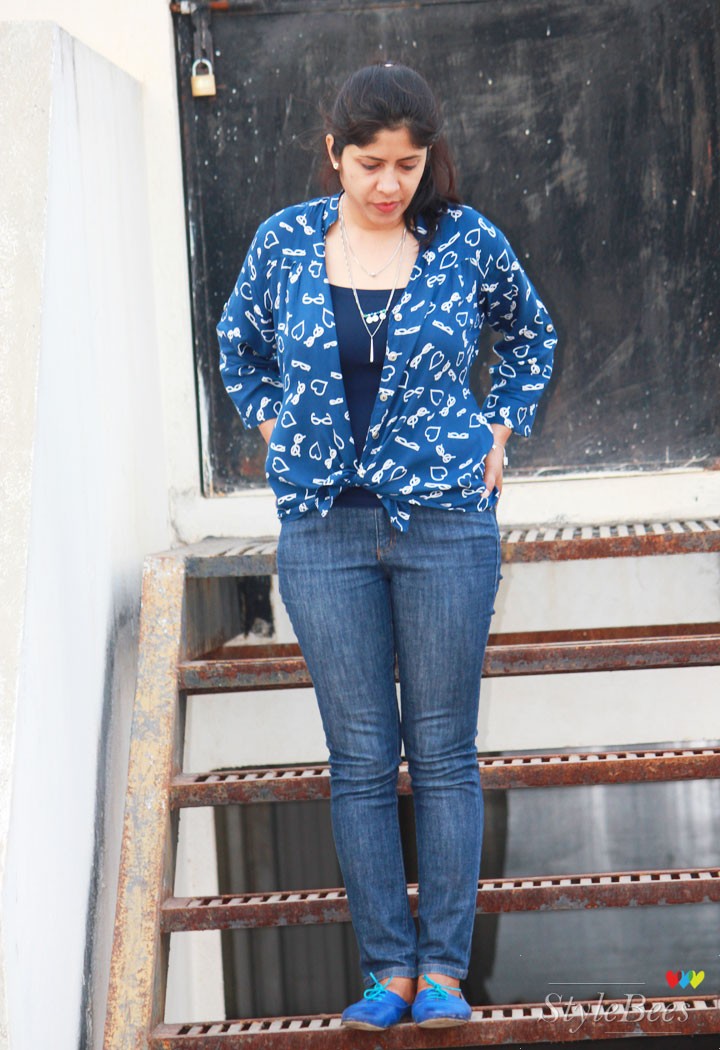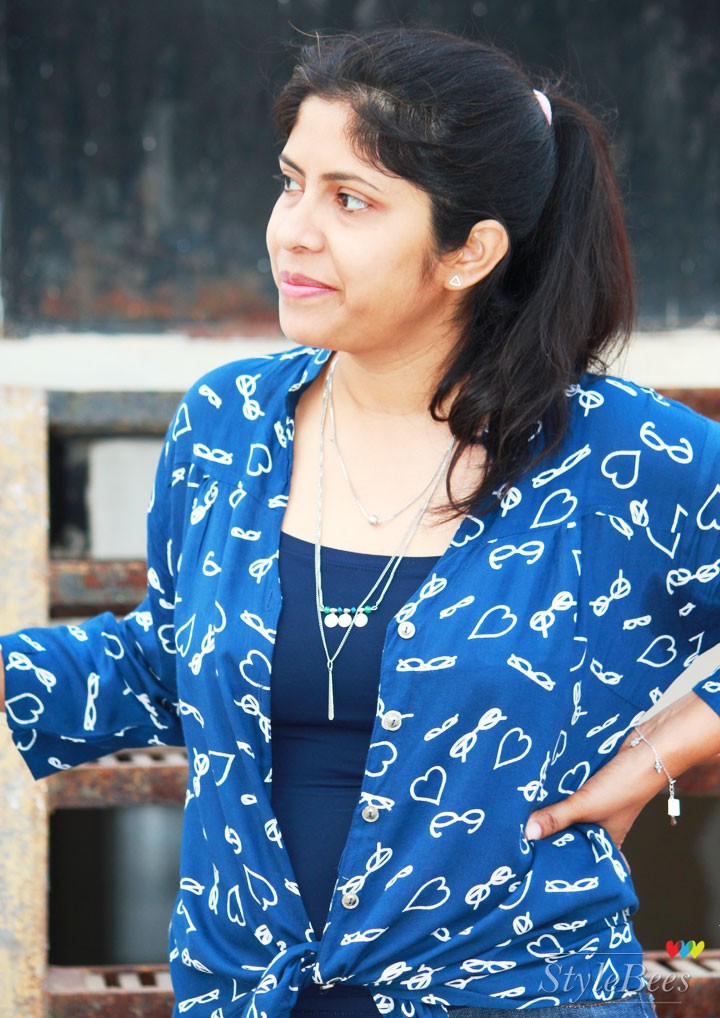 I paired this blue shirt with cute white hearts and spectacle prints with all blue jeans and t-shirt look. Even added blue shoes. I know you might feel it's too much of blue but I have to confess I like to dress up in single color tones as it makes me feel a bit taller.
Are you girls a conventional jeans and t-shirt person or you love to style it differently. Will love to see how you style them.
Outfit Details:
Printed Shirt – Elle