It feels so good when you wish for something and then surprisingly you get it as a gift, there was no limit of my happiness when I got my first Armani perfume "Acqua Di Gioia" as a gift last month. Since then I have been using it regularly but did not seem to get enough of it 🙂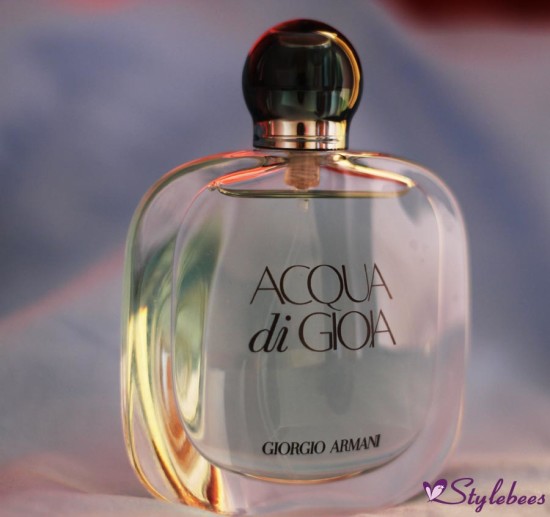 It's very much a summer scent with fresh flower smell but still not at all overpowering. And if you ask me about the staying power, it is just amazing and seems to last forever without causing any kind of headache (I usually get headaches with strong overpowering fragrances). This perfume really helps to keep my mood fresh and lively during these hot summers.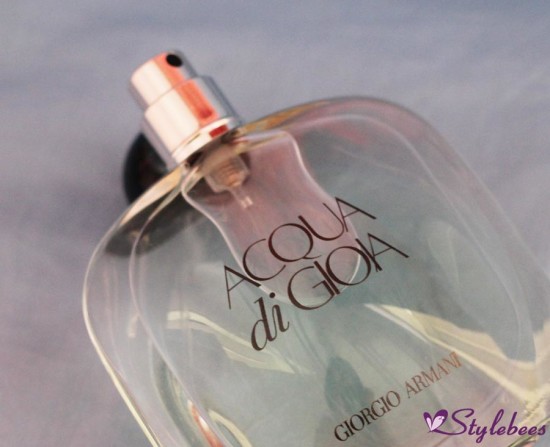 And this is what the brand has to say about this perfume "An exclusive infusion of just-picked flowers offers a new experience of natural and radiant femininity.This fresh, refined and tender interpretation of Acqua di Gioia can be described as precious, transparent and delicate. The top notes burst to reveal grapefruit, ylang-ylang and cedarwood. The middle notes develop to include mandarin, water jasmine and a brown sugar accord. Lastly, the base notes passionately envelop the skin to lay forth bright primofiore lemon, a whisper of jasmine accord and a hint of soft musk. The delicate balance and harmony of notes is both delicious and divine."
Well finally I am able to consolidate all the combinations for my green designer kurta, stay tuned for the pictures in the following post.