"Diamonds are a girl's best friend" and when you get invited to meet so many best friends you are sure to get crazy. Puzzled???? Well I am referring to my visit to Abaran Jewellers second showroom in Bangalore at M.G. Road 🙂
Abaran's Diamond Jewellery collection is really drool worthy with each piece stylishly and beautifully designed. The collection has both heavy necklaces for functions and occasions while light weight pendant sets for daily wear.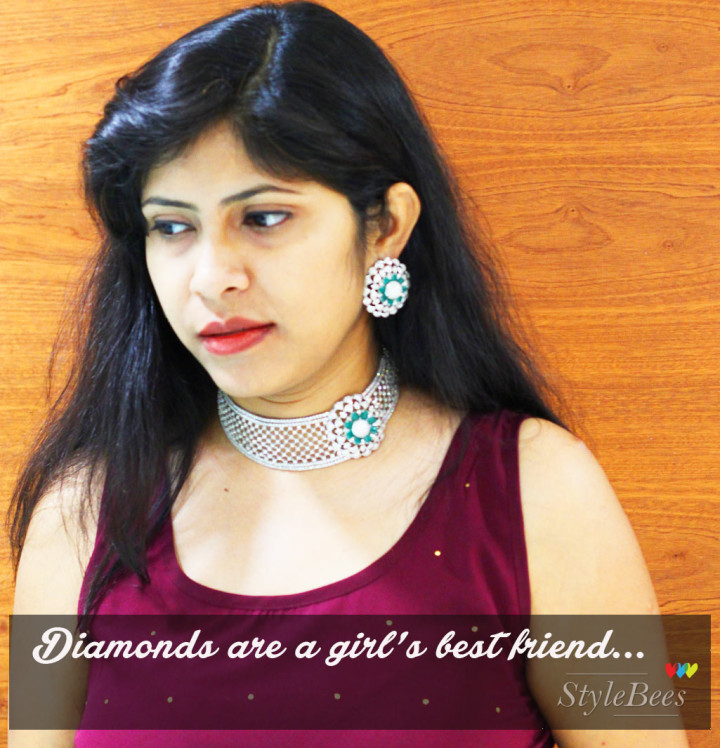 This choker necklace with diamonds and emerald is my favorite piece from their diamond collection. It is just perfect to be paired with a gown for an evening party and I bet no one can have their eyes off you. Price: Rs 21,70,000
Going crazy for rings 🙂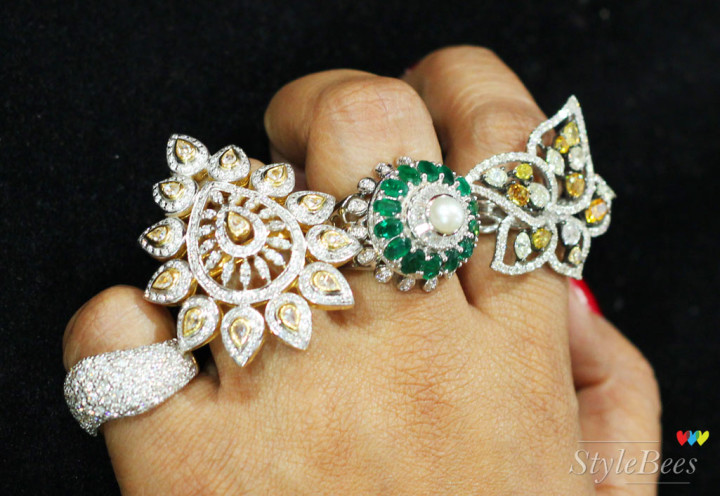 Flowers have been the inspiration for jewelry since long time but only few jewelry portray the real beauty of the flower like this coral and diamonds sunflower necklace and earring.
Price: Rs 19,66,000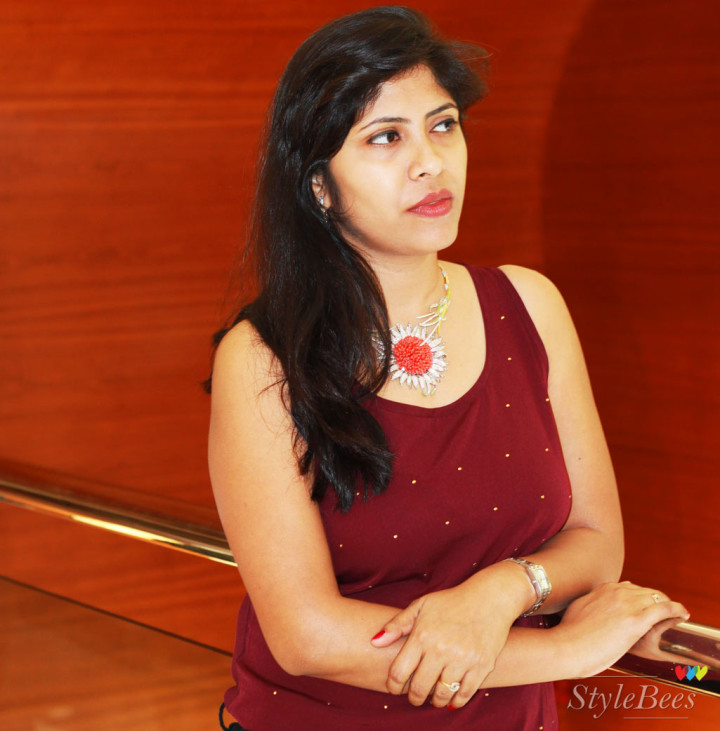 Diamond necklace with a ruby drop.
Price: Rs 8,97,000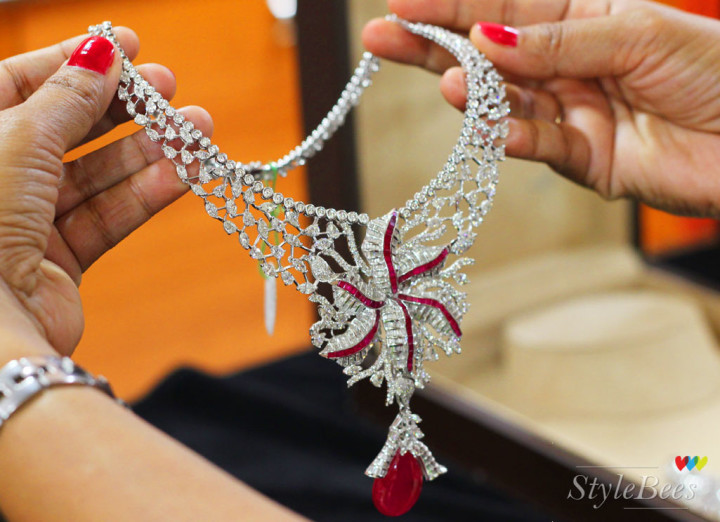 Abaran has an awesome collection of Antique jewelry as well with beautiful polki work, designed by a team of skilled designers from Jaipur. What I liked about the collection is, it is a perfect blend of traditional and contemporary design which makes it suitable to be worn with both Indian and western attires. Necklace with mesh design in gold and uncut diamonds.
Price: Rs 10,19,000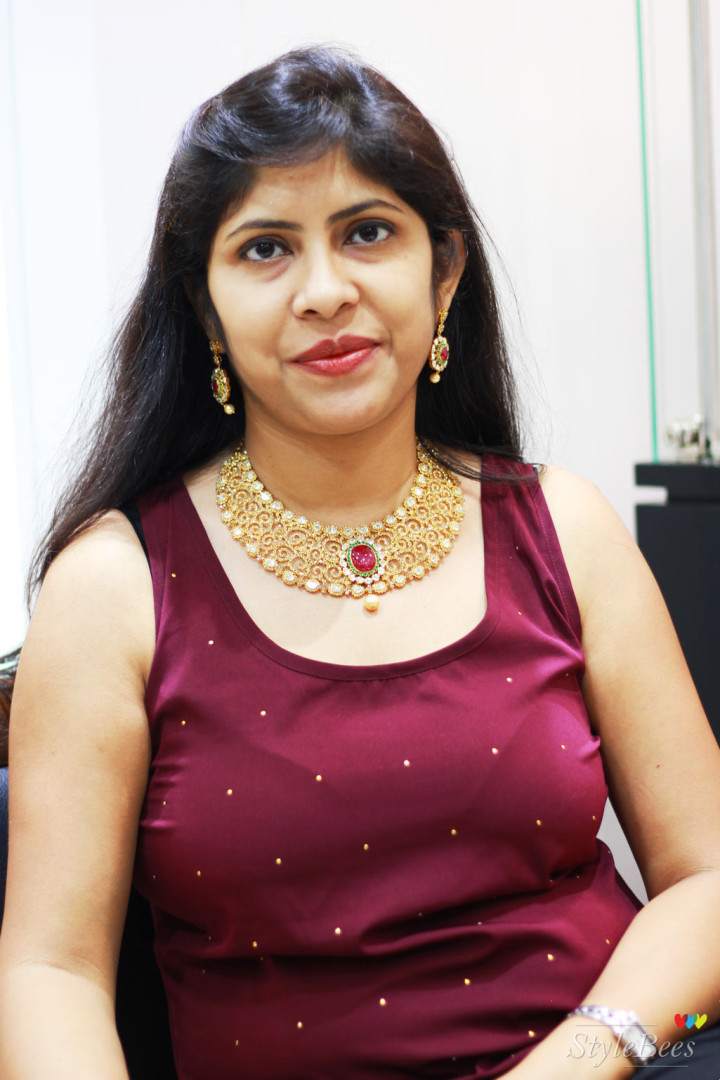 Necklace from Temple jewellery collection depicting the designs of South Indian temples.
Price: Rs 9,24,000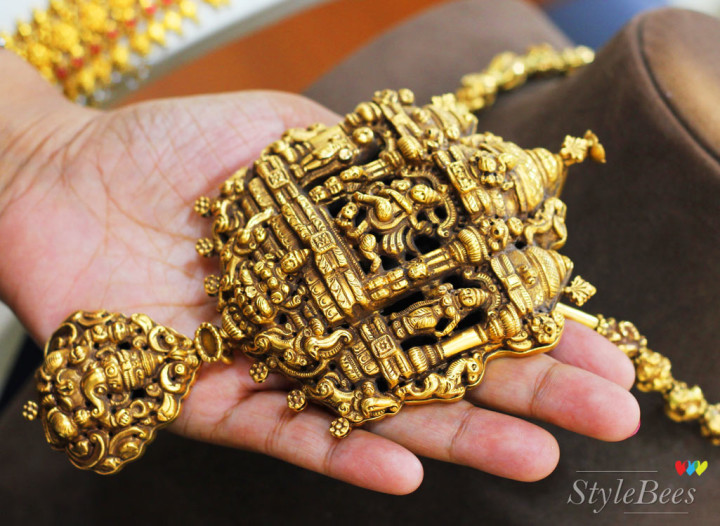 You can check the full collection of Abaran Antique Jewelry at my jewelry blog Jewelsome
So next time when you are planning to buy jewelery make sure you visit Abaran Jewellers to get awwwed by there collection.
Jewellery Store Visited:
Abaran Jewellers
M.G. Road, opposite Garuda Mall
Bangalore, Karnataka