The other day I was going to a friend's place for a pooja which was a full day's event. Although I was feeling tired and not very well still I wanted to wear Saree, but the thought of wearing a saree full day and running here and there with my kiddo was giving me some serious concerns. I was bugging my husband since morning asking for some suggestion and his answer was simple, wear whatever you are comfortable that's it. Men think so straight and everything seems so simple, but we women want to do it all and that becomes our problem at times.Phew!!!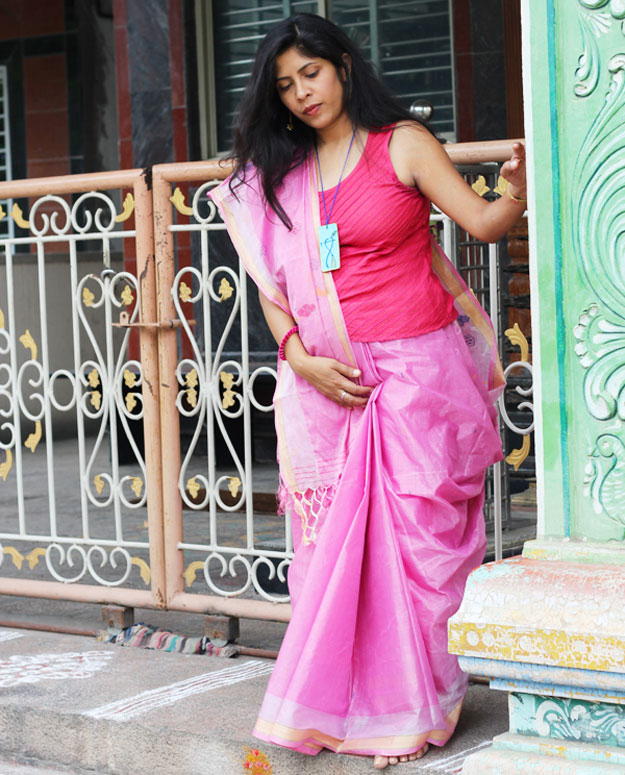 But instead of giving up I thought of trying some middle path which lets me wear Saree and also be comfortable. So first thing I did was opt for a comfortable Top instead of tight fitting Blouse. I matched a contrast Top in deeper shade of pink to go with my light pink saree and paired with DIY pendant. Then I folded the pallu and took it as a shawl in front and pinned it, so no more taking care of pallu and this felt very comfortable too.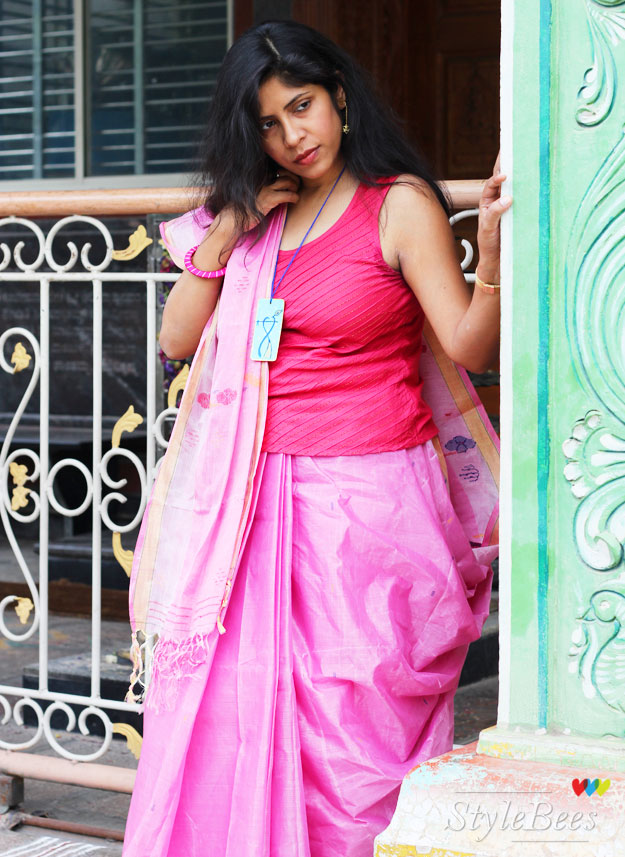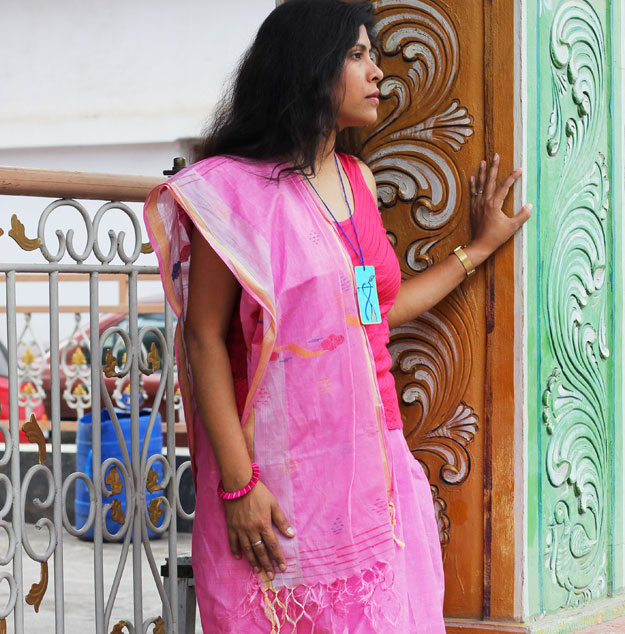 And the last thing I took care of, was keep a spare Palazzo's to change into whenever I feel tired in saree. It did help a lot late in the evening trust me.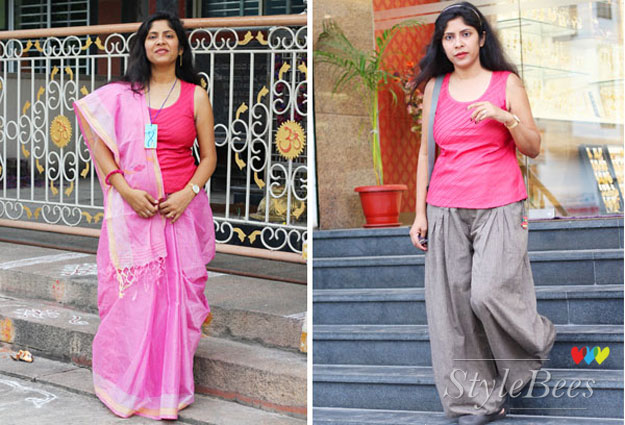 Outfit Details:
Saree: Gifted by Mom in law
Necklace/Pendant: Made it myself, here's the DIY story on my blog Jewelsome
Pallazo and Top: Fabindia