My love for Silk Sarees is inherited from my mother. I still remember during my childhood days Gandhi Ashram in Lucknow used to sell pure silk sarees and my mother went there often. I would love accompanying her there and while she would be busy doing her purchase I would sit in one corner and enjoy touching and feeling the soft, slippery, silky texture of the sarees. Something inside me wished then to have my own collection of beautiful silk sarees someday.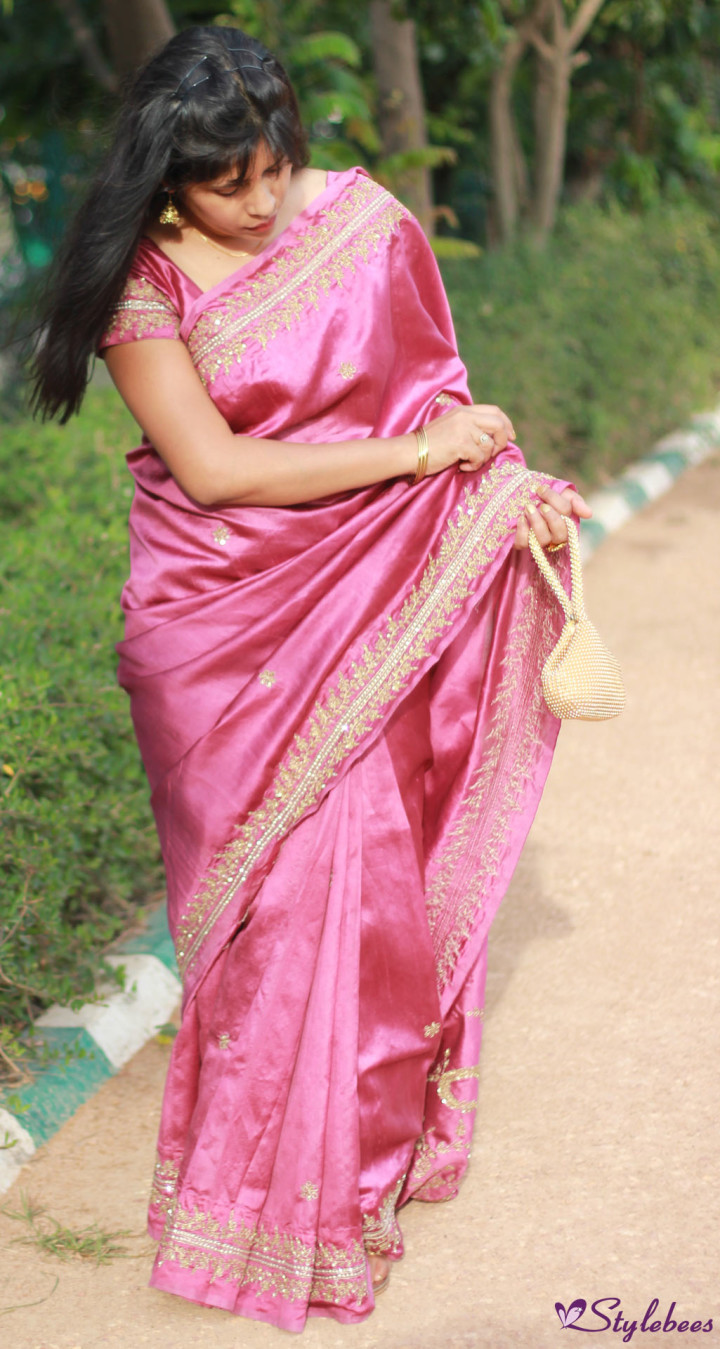 Luckily because of my IT job I landed in Bangalore – 'Silk City' and my most cherished Dream of possessing beautiful 'Silk Sarees' came true. I guess it's no wonder I did most of the saree shopping for my marriage from Bangalore only :).
In Bangalore when it comes to silk saree shopping, one of my favorite places to go is Angadi Silks. They are one of the oldest in Bangalore and have got some of the most authentic and beautiful sarees in various styles and prices. I love this pink saree which I bought from Angadi silk for it's sheer simplicity and beautiful golden zari work. I have it for 5 years now and it looks as good as new even today, I guess that explains how good is the quality of silk.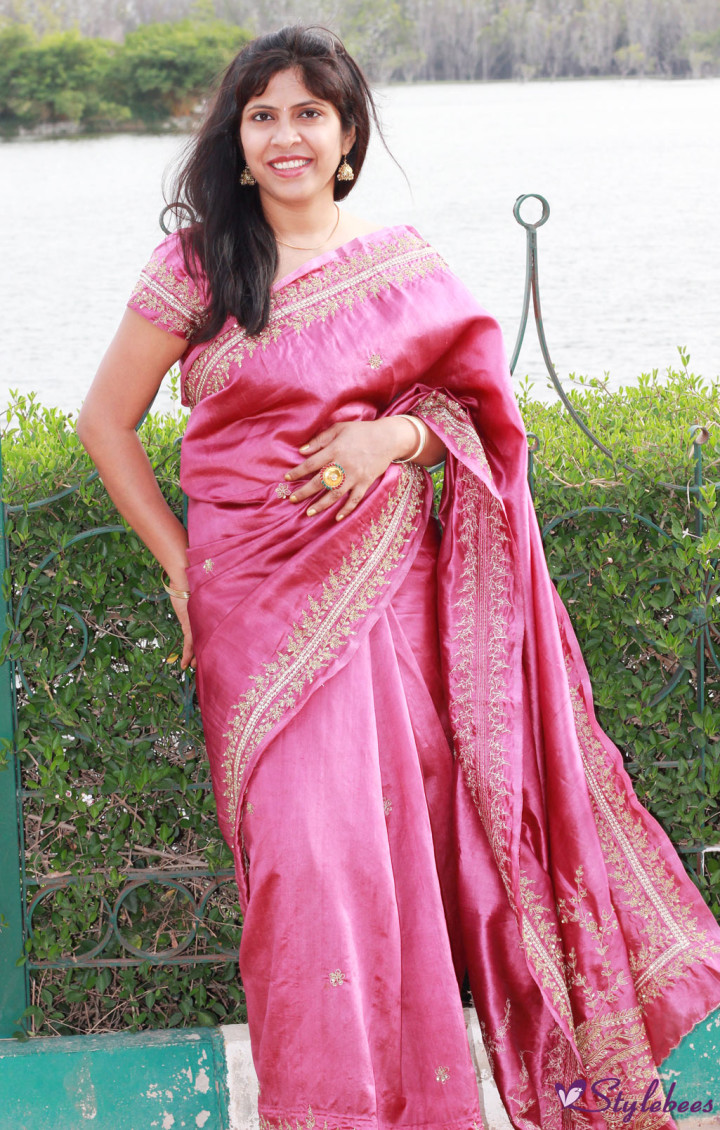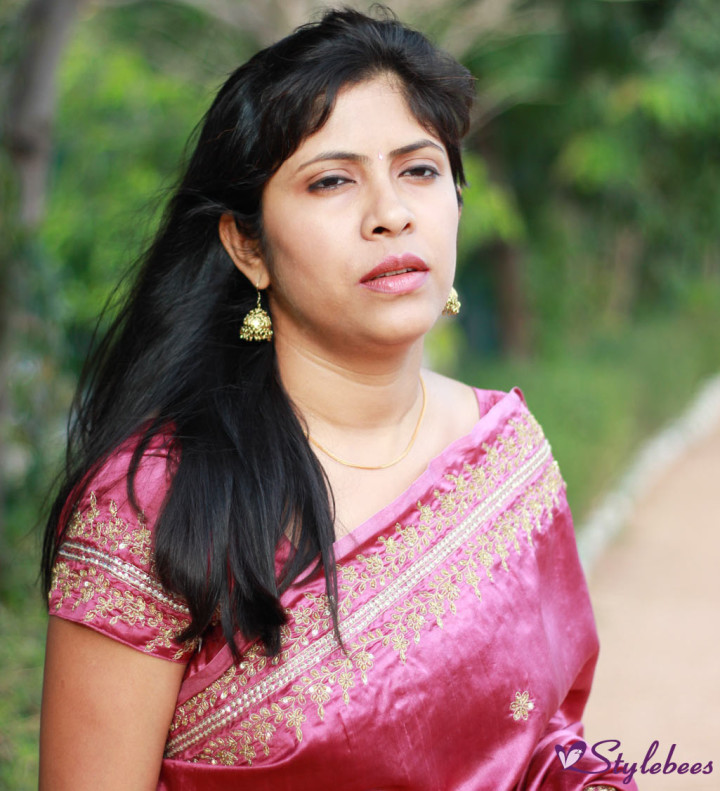 I have heard many people complain not being comfortable wearing a silk saree. But for me I find them very easy to wear and do not need any second person to help me also. Some saree pins here and there and I am good to go for hours in silk sarees 🙂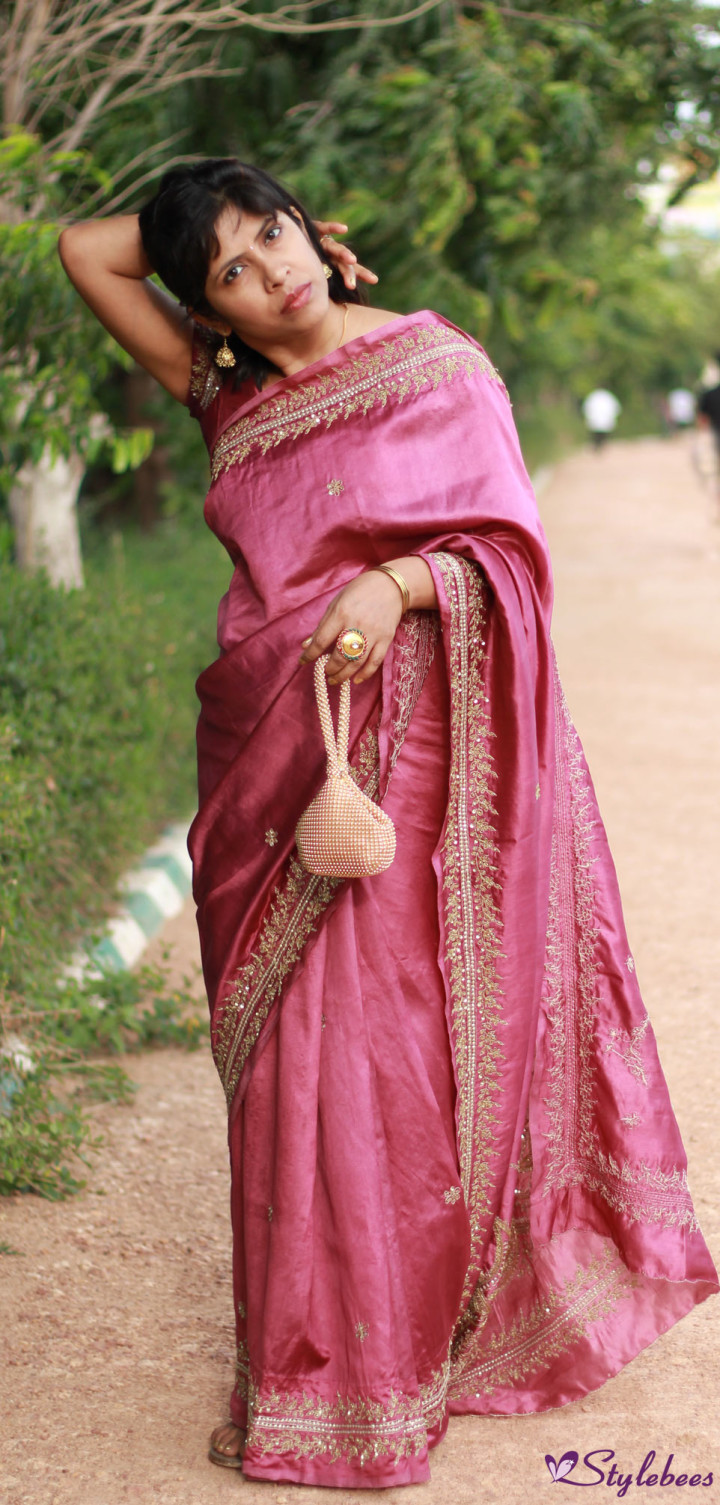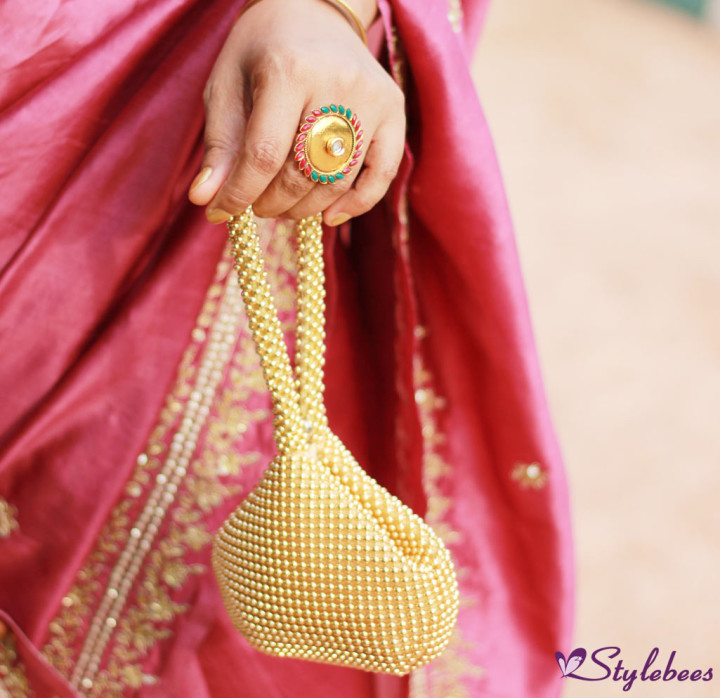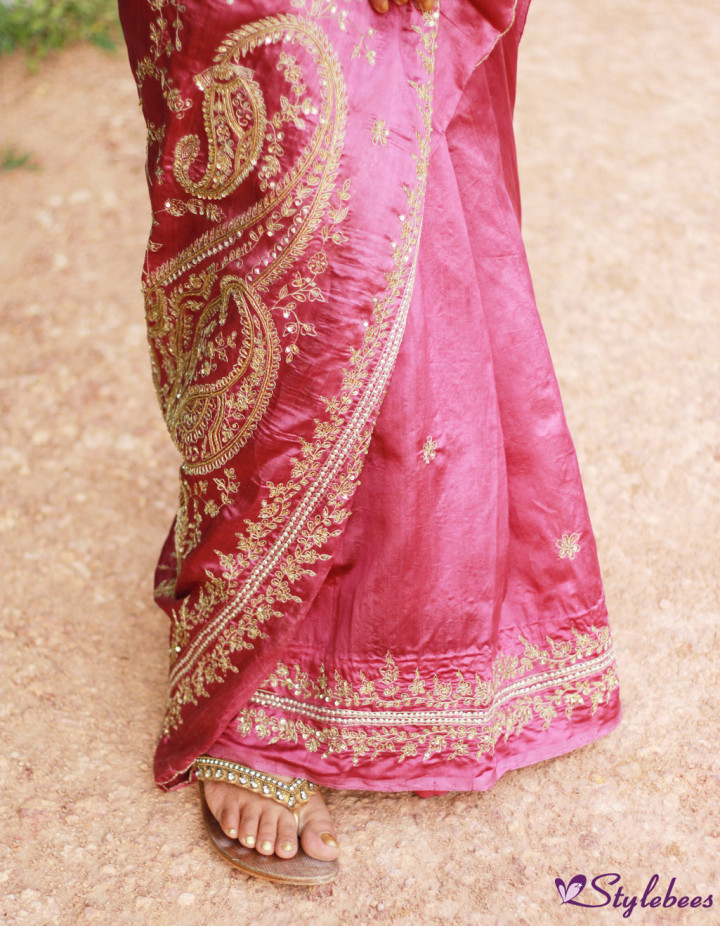 Outfit Details:
Saree – Angadi Silk
Earring – Maayra (from Flipkart)
Earring and Bangles – Lifestyle
Sandal – Khadims
Batua – Local shop in bangalore
Address:
Angadi Silks
5th Block, Jayanagar, Bangalore, Karnataka
Phone:080 2663 8034