Exfoliate The Papaya Way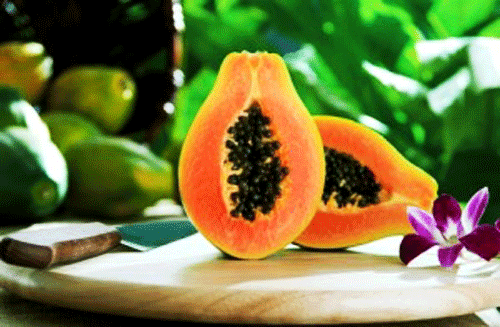 Paw Paw or Papaya is not only good for eating but also very good for exfoliating. It contains an enzyme papain which is a natural, nonabrasive ingredient which dissolves dead skin cells and hence acts as a natural exfoliator. It is also helpful in treating acne as it breaks into the skin on top of acne and helps to release trapped material inside. Similarly it also treats blackheads by removing blockage, dirt and dead cells.
So what are you waiting for just mash a handful of papaya pieces as required and add milk to it to make a paste. Apply it on your clean face and let it stay for 5 minutes. Then massage it gently and wash off. You will feel your skin is refreshed and exfoliated without loosing it's natural moisture.  Do try it out and let me know how it worked for you.