Festival are like a breath of fresh air which break the monotony of daily life with things which are more indulging and pleasing to heart. The usual western wears take a back seat during these times as we take out our ethnic bests and rejoice. Ethnic wear has evolved greatly in recent times with more emphasis on merging latest trend with the traditional wear. Now ethnic wear are not just limited to usual Lehenga, Kurta or Sarees but they can be styled in innovative ways to get a new refreshed look. I feel Fusion is the new way for ethnic wear and here are few latest trends to try out this season:
Kurta's are a day to day wear for many yet they can be styled in versatile ways to get a new kind of a look every time. Just little bit of changes can transform the usual look to a designer look.
1. Kurta with cigarette pants: Get a formal traditional look by pairing a kurta with cigarette pants.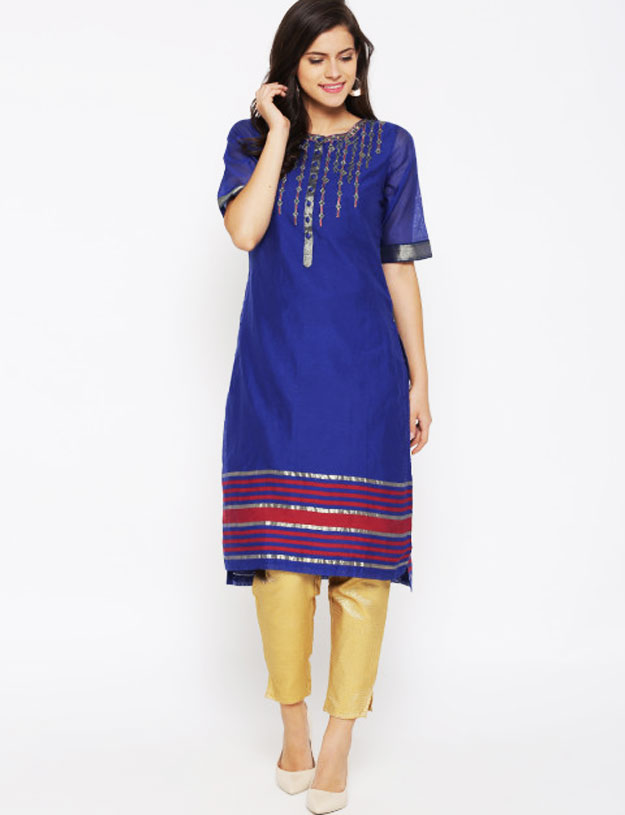 2. Kurta with skirt: Go traditional and chic at same time by pairing a kurta with playfulness of a skirt. 
3. Kurta with Palazzo: Comfort and style both come together when kurta's are paired with loose fitting palazzos.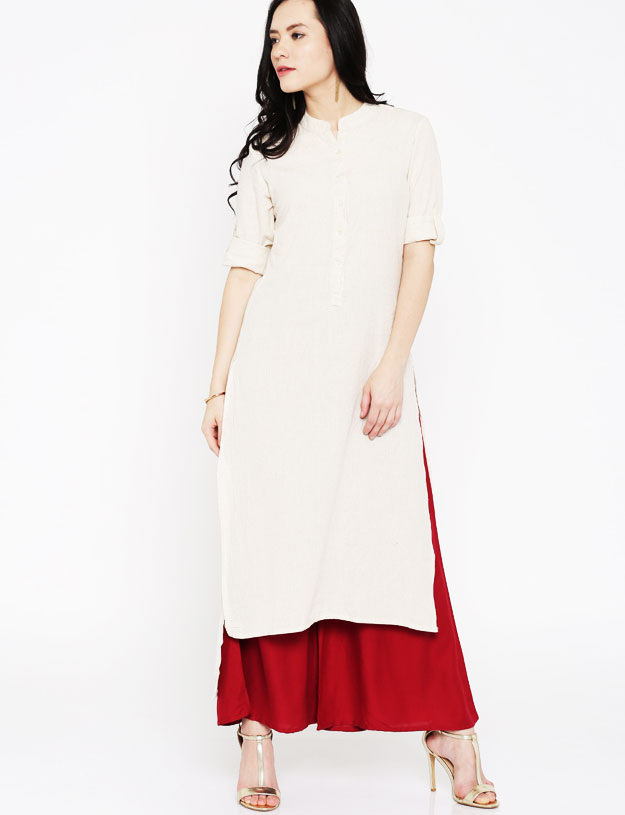 4. Kurta with Jeans: Keep it casual and stylish by pairing kurta in print or plain with a jeans.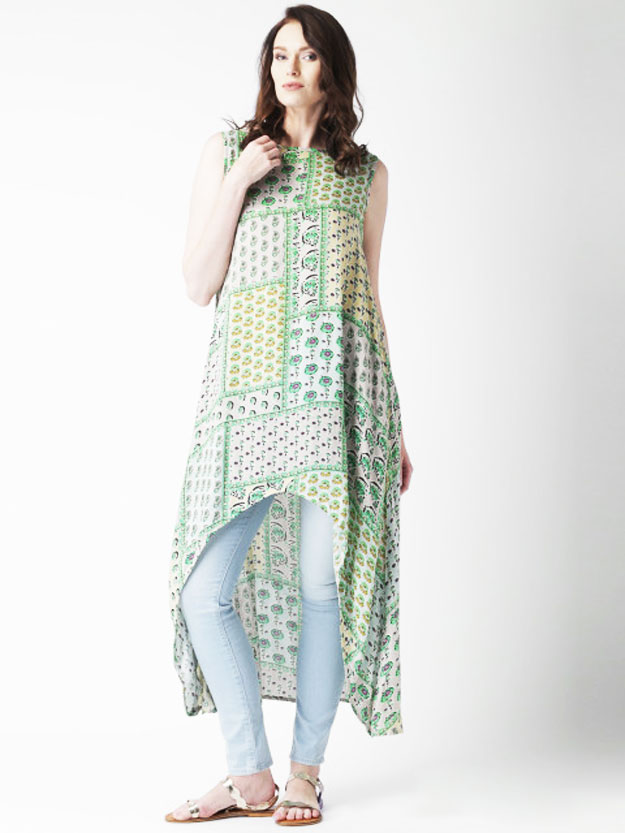 Sarees have been my all-time favourite, the more I wear them more comfortable I get with them. There are so many saree designs available that styling them has endless possibilities.
1. Plain/Striped saree with Top: Simple top/ crop top instead of usual blouse gives a toned down effect to the saree and is very comfortable to carry for a day to day look.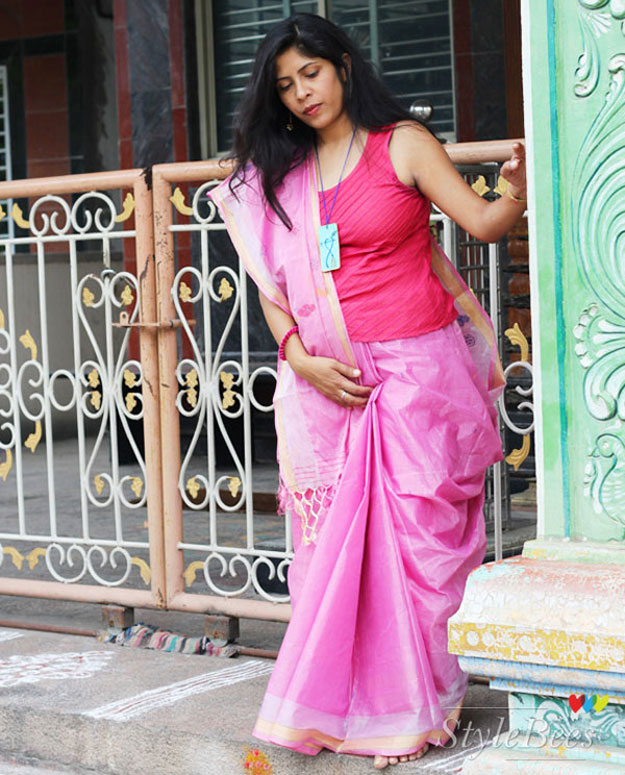 2. Embroidered sarees with Coats:  These sarees are evergreen as they are always in trend, pair them with long coats in plain colours or matching embroidery to make sarees formal for meeting and other official purposes.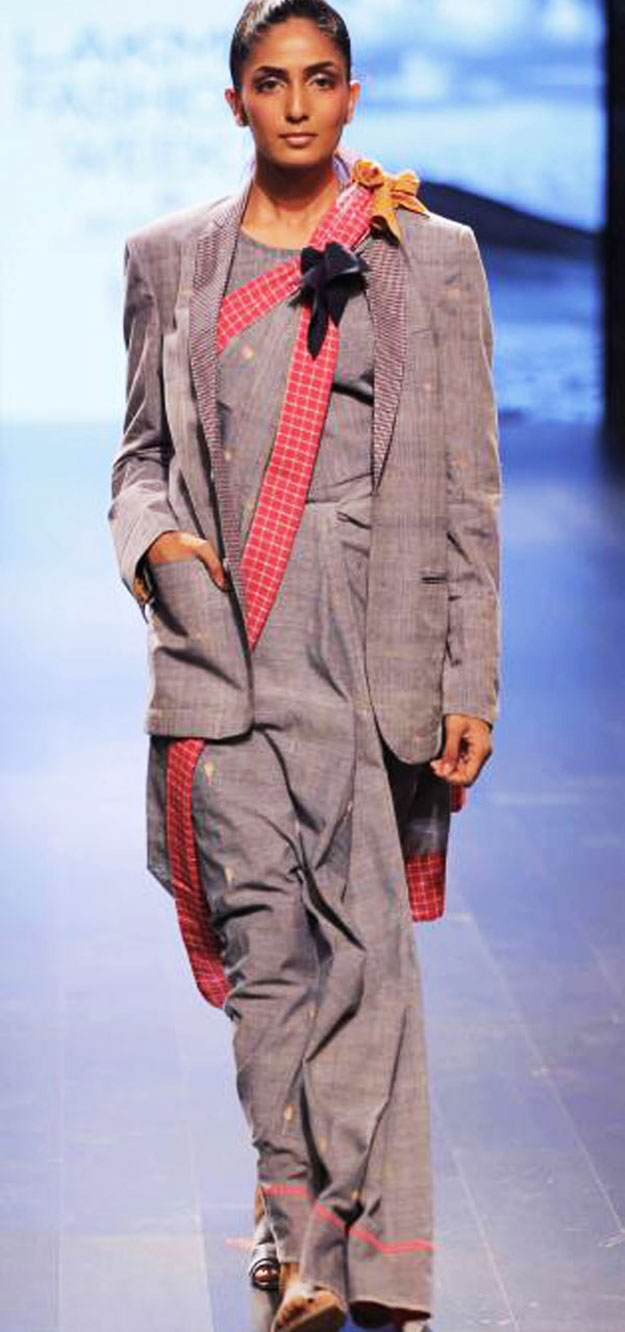 3. Embellished/Jacquard sarees with shirt blouse: Shirt style embroidered blouses look great with embellished sarees. Also the saree pallu can be styled like a stole round the neck to make the blouse highlight of the dress.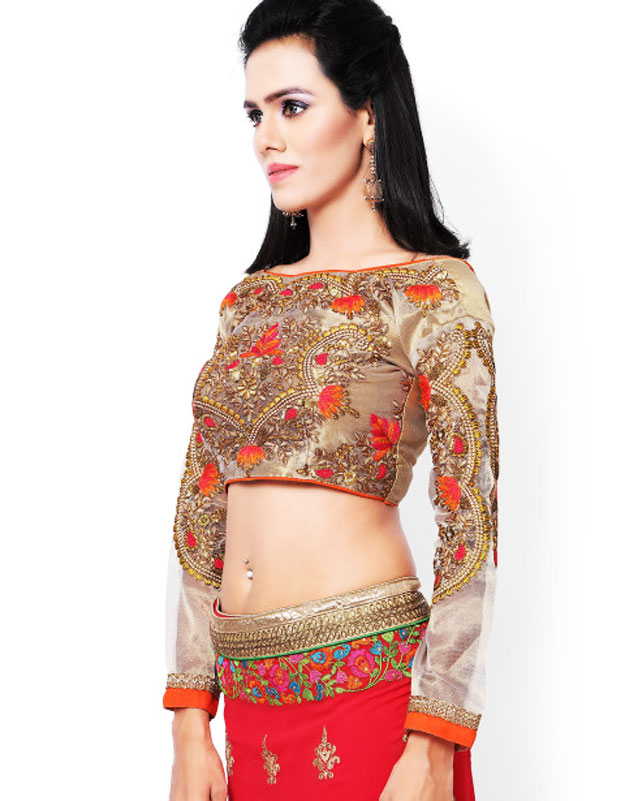 Lehenga choli are just perfect and an inseparable part of Indian marriages and festivals. But at times wearing a lehenga choli might feel bit stereotype and old fashioned. For such times it's a good idea to do away with the usual choli and try a cape style kurta to get a changed look.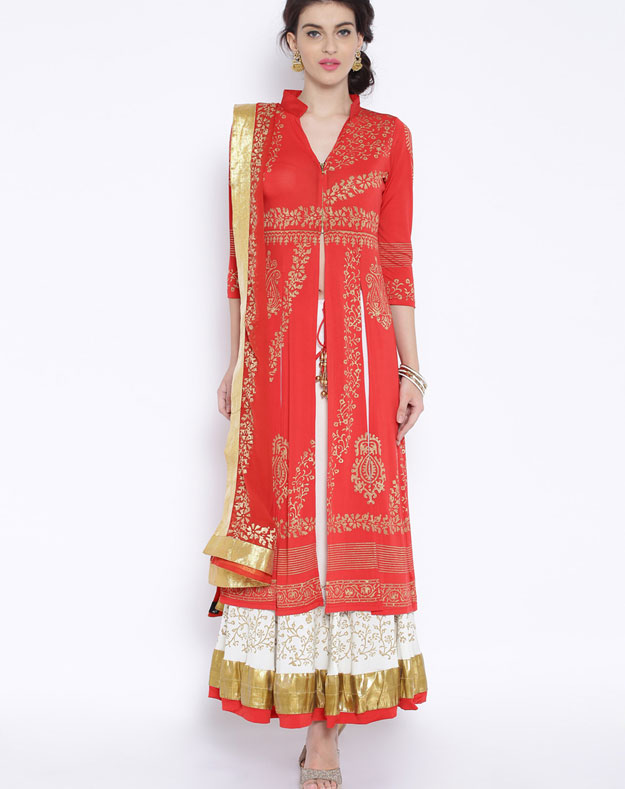 So this season try out something new with your ethnic wear, go fusion go bold!!!