GARDENS BY THE BAY, SINGAPORE
Designed with the environment in mind, 'Gardens by the Bay' is a park spanning 101 hectares (250 acres) of reclaimed land in the Central area of Singapore, adjacent to a fresh water reservoir known as 'Marina Reservoir'.
I take you on a virtual tour to three different sections of the garden:
1.Cloud Mountain/Cloud Forest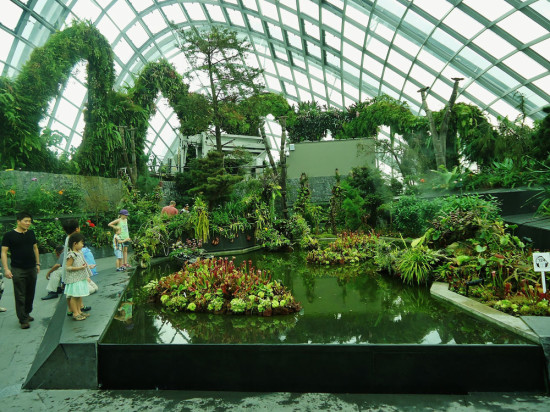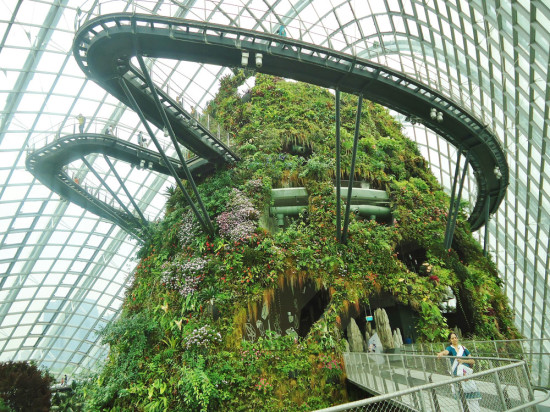 The Cloud Forest is spread in an area of 0.8 hectares (2.0 acres). It is artificially created Cloud Mountain and replicates the cool moist conditions found in tropical mountain regions like South-East Asia. Entry level has plants like ferns, orchids, rare conifers, camellias and tree ferns from New Zealand.
The Cloud Forest features a 42-metre (138 ft) "Cloud Mountain", accessible by an elevator up to the top. The top floor is also referred to as "The Lost World".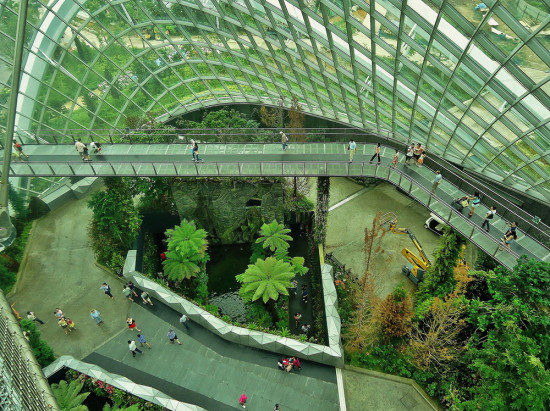 Cloud Walk – Descent from the mountain is via a circular path where a 35-meter (115 ft) Waterfall provides plenty of refreshing cool air. It is a wonderful Cloud walk through mist where you get an actual feeling of traversing through "Clouds" – of course artificial!