This week has been quite happening for me attending Bangalore Fashion Week's 11th Edition organised by Myntra at Sheraton Bangalore. It was a glamorous week with a high dose of fashion and style :).
On the final day of the show I dressed up in a Saree as I was representing Trivenisarees there. If you have been regular on my blog you would remember me dressing in Trivenisarees yellow and pink anarkali salwar kurta  also sometime back. They are my favorite online brand for ethnic wear shopping.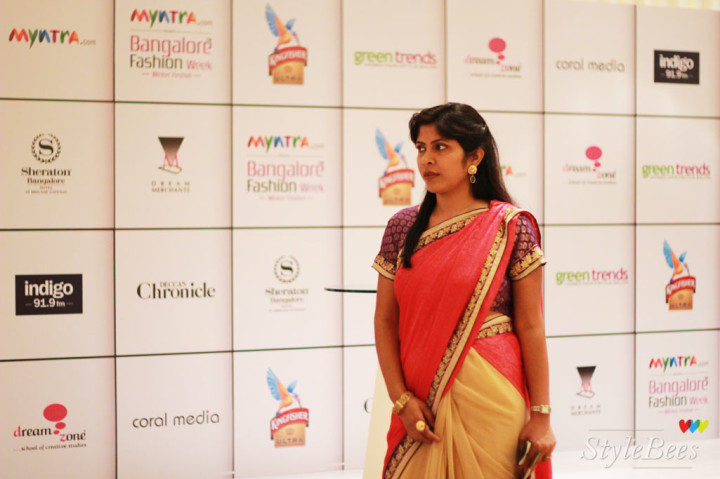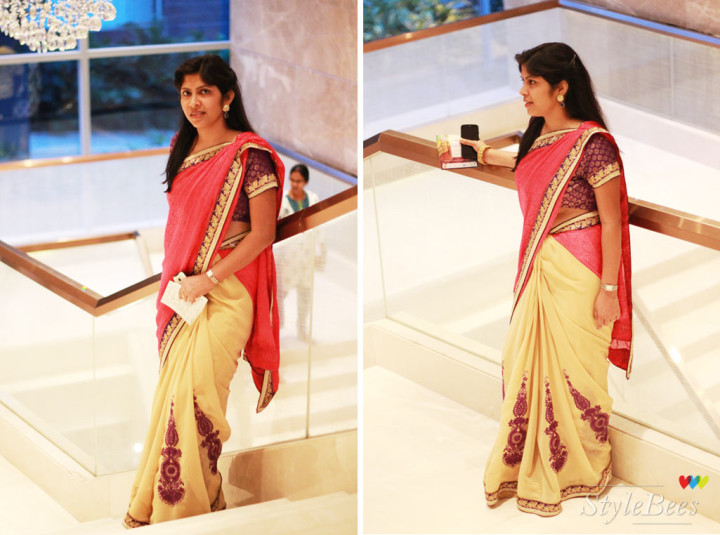 I chose this saree because of it's tri color – beige, pink and purple which gives it a vibrant vibe which suited the atmosphere of the fashion week. The matching purple color embroidery near the bottom of the saree adds to the beauty. This saree is also very comfortable to wear on account of being light weight and tieing it also doesn't take much of time.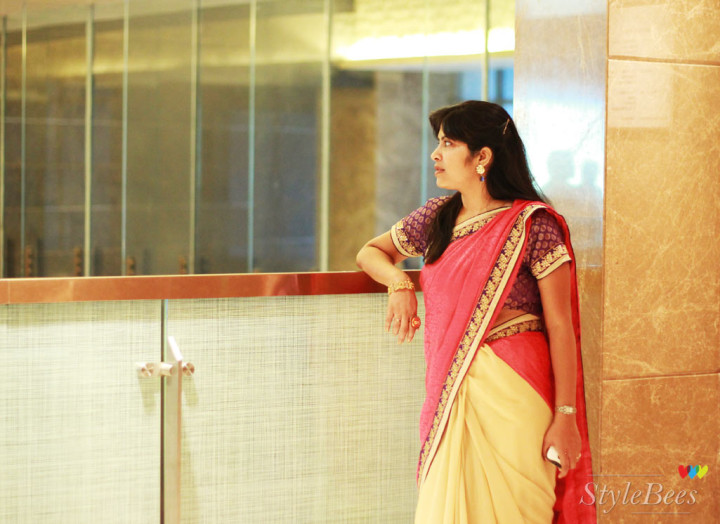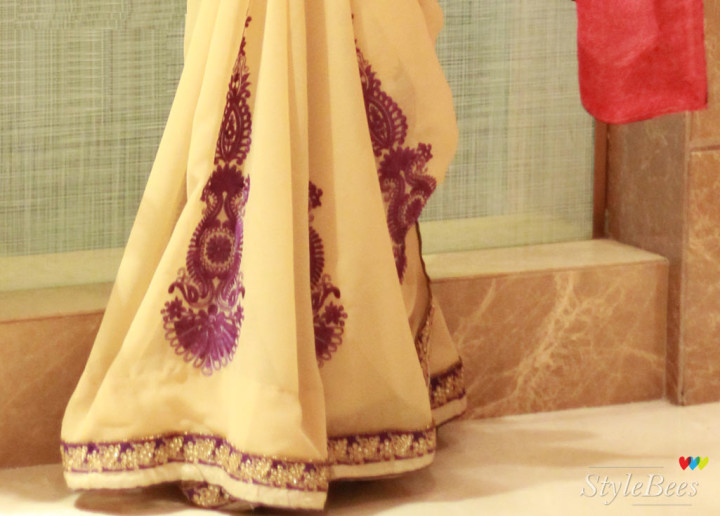 Though I am not a very heel loving person on a regular basis, but I do prefer wearing heels for sarees as it adds to the look. But if you are planning to attend some function make sure you choose the most comfortable pair of heels so you do not have any difficulties managing both saree and heels.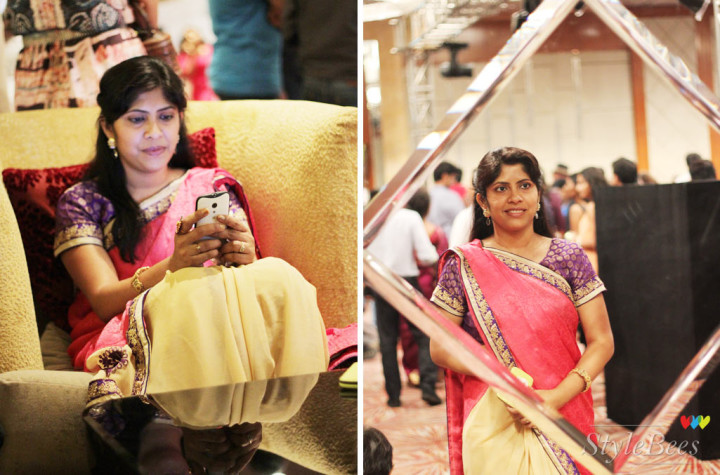 Loved the Day and Night collection presented by fashion designer Debarun Mukherjee and I am so happy to get a picture with him also 🙂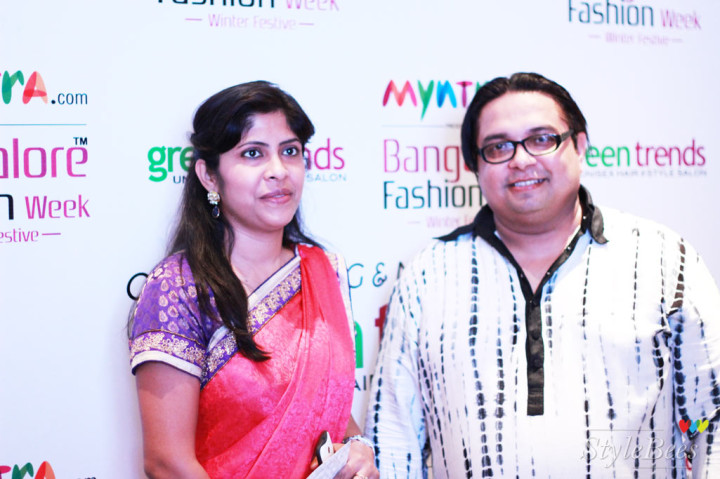 Now some family time with dear hubby and darling daughter…