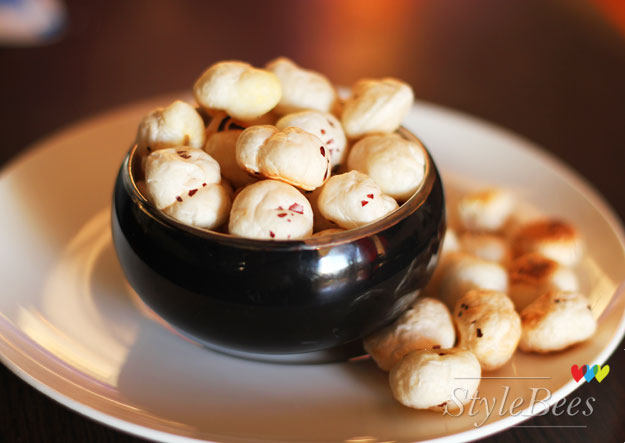 Rujuta Diwekar and Kareena Kapoor solved my biggest problem of late night hungry issues with this simple homemade Makhana snack which is healthy and guilt free…
Dinner time in the family has been shifted to 8 p.m. long back after all it's benefits came into limelight. Everything was getting managed like cook's timing shifted to early evening, kid comes back from playground early and all are in time for dinner (except Abhishek when he is working late), even weekend gathering with friends have dinner spread on time. But there was one issue which always troubled me…
After 2-3 hours of dinner say by 10:30 I am hungry again. Now I don't know what to pop in my mouth, Milk??? I am not really a night milk person because of gastric issues and also I do not find it filling. This situation got bad since the start of my Second pregnancy, now I am literally famished which results in frantic kitchen/fridge search and ends up in munching junk food like biscuits or namkeen(fried snacks). Because how much ever I try it's difficult for me to go to bed empty stomach. 
Fortunately, sometime back I was watching live chat of Kareena Kapoor and her nutritionalist Rujuta Diwekar, where she talked about her pregnancy cravings and food. I like listening to these kind of health chats and pick up something useful for me and I am glad I did. Kareena told how she also faces post dinner hunger pangs and Rujuta Diwekar suggested to eat Makhana. Makhana also known as Fox nut or lotus seeds is a very popular name in most Indian households as a fasting food. Since childhood I have eaten Makhana kheer and roasted Makhana during fasts but never realised it is so much healthy. It is a power house rich in nutrients like protein, magnesium, potassium, iron. Also it is high in fiber and low in carbohydrate which makes Makhana a great food to eat at night without any risk of adding to calorie intake. 
How to make healthy Makhana snack:
Take a bowl of Makhana
1 tea spoon Ghee, vegetable oil, Olive oil in a wide bottom pan
Slow roast Makhana for 5-10 minutes approx, stirring occasionally until it starts turning light brown. Slow roasting is preferred to make it more crispy
Add little salt, pepper and spice.
Store it in an air tight box after it cools down.
So now I always have this Makhana snack ready in my home for late night snacking and even during daytime if needed. Slowly my kid has also started to develop a liking for this Makhana snack and prefers it over packed snacks. I feel like a happy soul now!!!
What do snack on during night, can you share your secret with Us…