HomeStop – Refresh your Home Offers Till 12th June:
HomeStop is a complete home solution chain offering design, style, quality, convenience and value to the consumer. HomeStop provides high quality products required for homes with a deeper product assortment. HomeStop, the first of its kind of premium home concept store from Shoppers Stop Ltd is the destination to transform your dream house into a reality.  Presently in Bangalore, Delhi, Mumbai, Navi Mumbai and Lucknow. HomeStop offers a choicest range of home products to give your house that unique look and feel you always wanted.
Now it has come up with Refresh Your Home offers where you Shop for Rs 10,000 and get a gift voucher worth Rs 1000 free + exciting workshops and tips for home makeover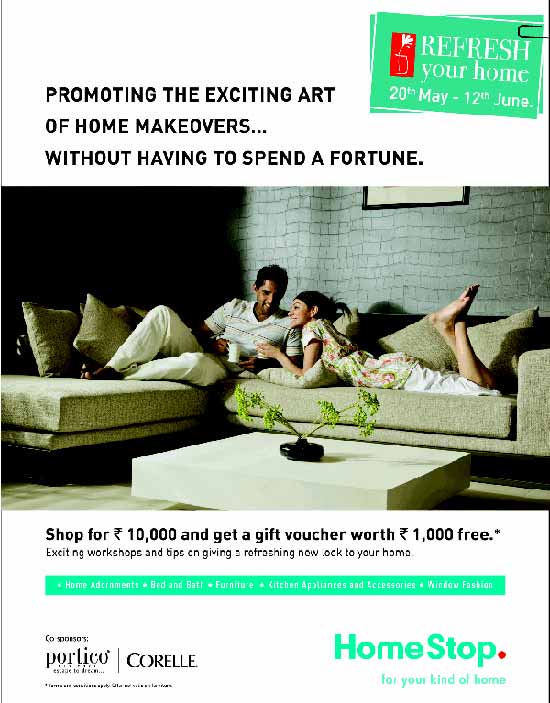 Did you avail this offer, let me know your views….
~Swati