Jewelsome.com is my Indian Jewelry blog which I started with a dream to live my passion for Jewelry…
I was always a Jewelry addict since my childhood, attracted to all kinds of blings. I remember pestering my mom to buy me fashion trinkets everytime I would save little money I got on festivals and pooja (Rakshabandhan especially :)) On the day my 10th grade results were declared my parents were super happy with my performance, they asked me what gift I wanted. I sheepishly asked for a 'Gold' ring, that being my first precious jewelry I have preserved it till date. The incidents like these are endless and my love for jewelry has ever since grown bigger.
Living that dream I wanted to explore all kinds of jewelry, designer pieces, traditional Indian jewelry, experimental jewelry. This thought gave birth to Jewelsome and also a desire to connect other Jewelry lovers like me and let them enjoy jewelry and give ideas for buying one too.
This journey has been so much fun, meeting various designers, visiting famous jewelry stores and trying out different looks for jewelry styling I wanted to share it with you all…Here are some of my favorite moments from Jewelsome hope you like them:
loved these enamel painted silver jhumki's by Vijayshree Sovani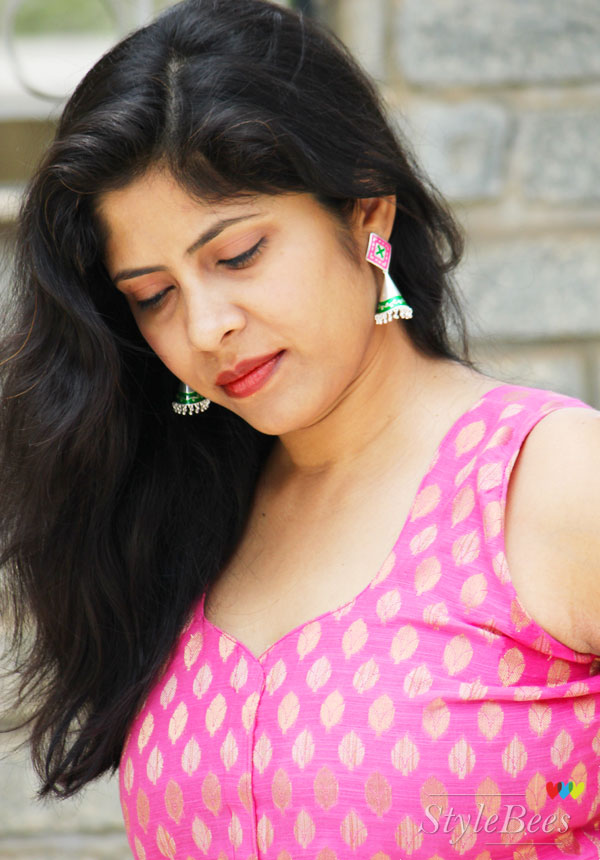 Gota jewellery by Pelli Poola Jada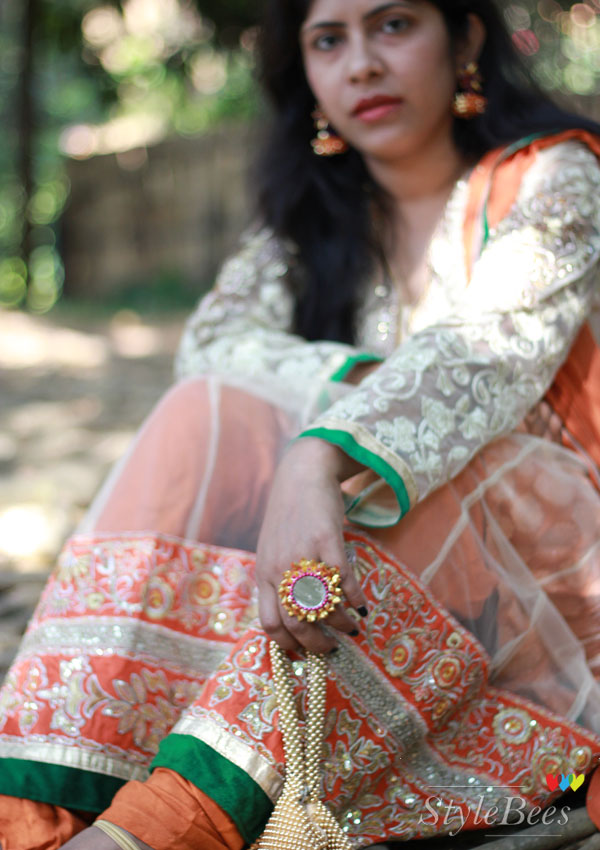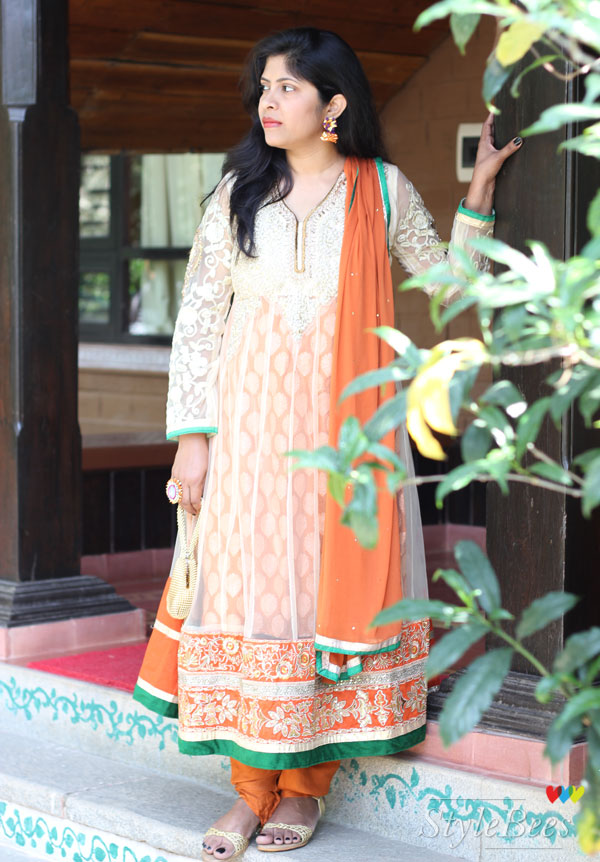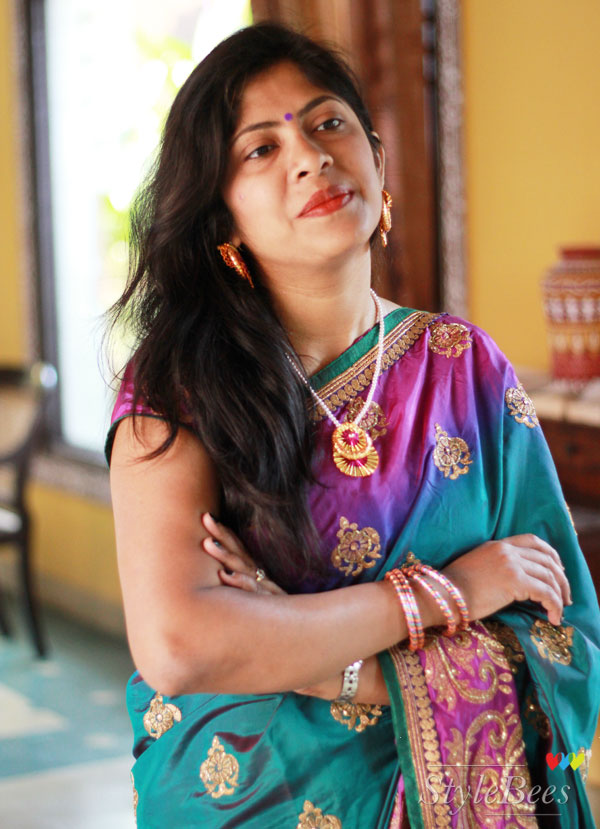 Selfie time with famous jewelry designer Farah Ali Khan at her Ornati collection launch in Bangalore…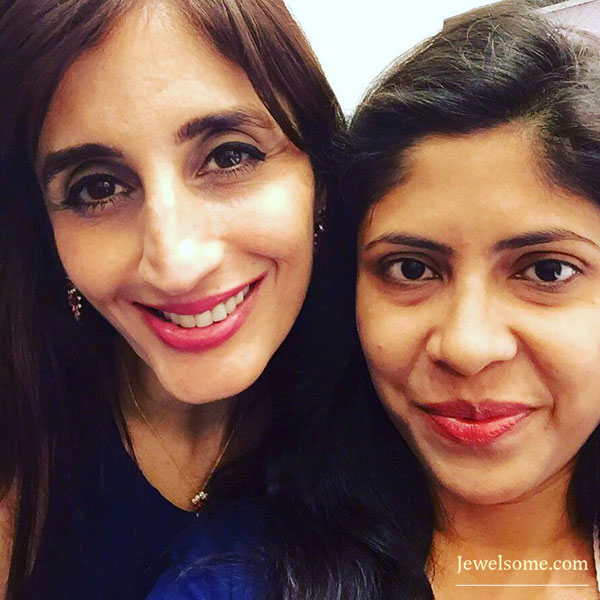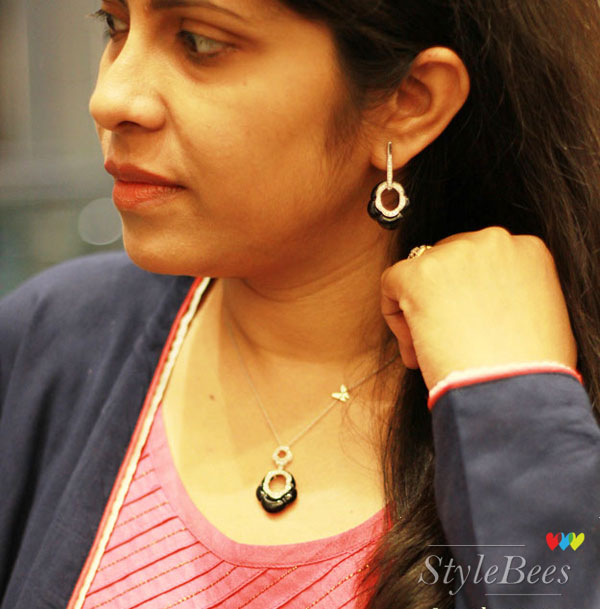 Kushal's Bangalore have some of the amazing Bridal fashion jewelry at reasonable prices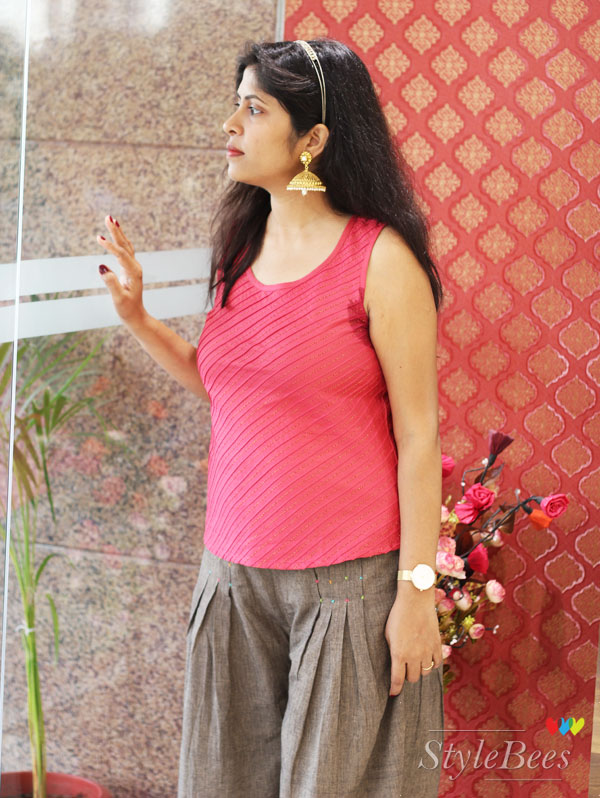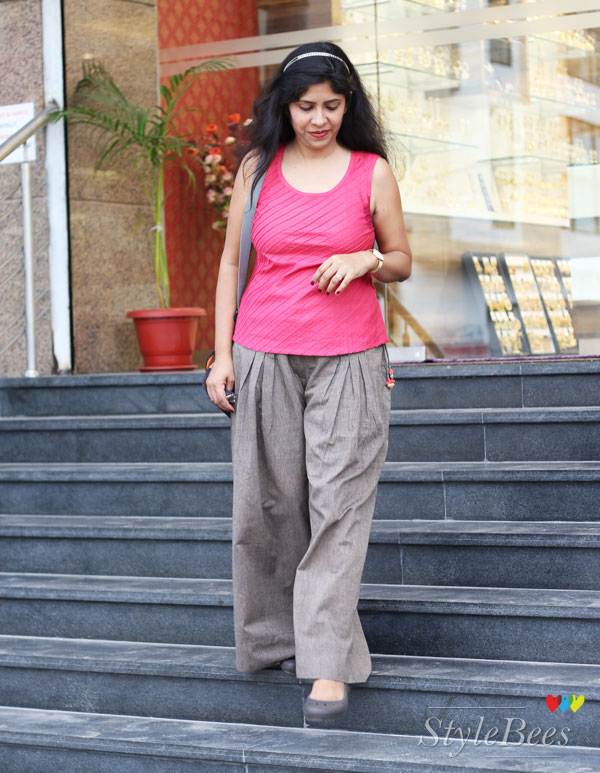 all smiles with conceptual jewelry artist Eina Ahluwalia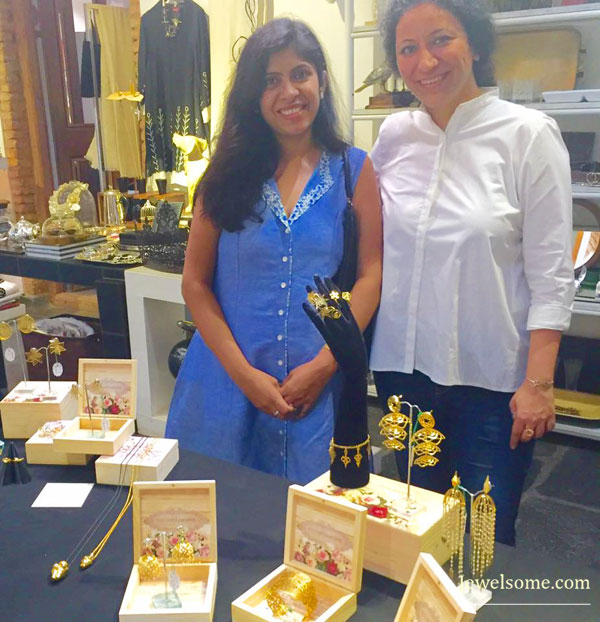 At Kirtilal Jewellers store in Bangalore…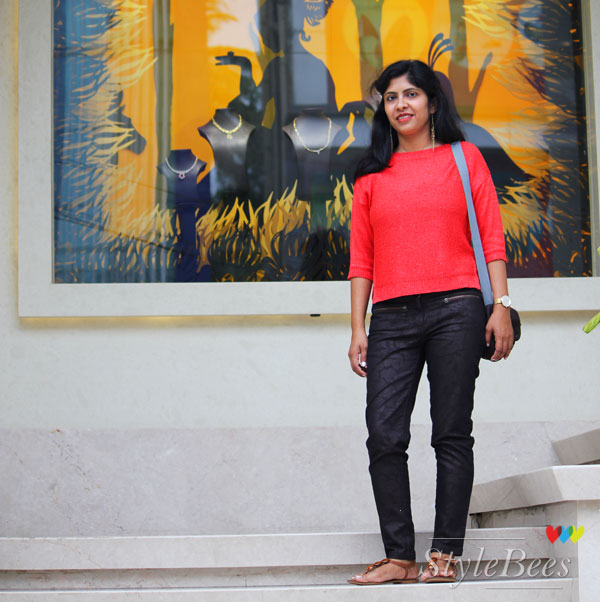 that rowdy girl in town trying some layered necklace…