In today's lifestyle full of dust and pollution it's very important to take care of your skin to avoid several problems like acne, oily and dull skin etc. Especially for guys who still rely on age old soap bars for cleaning their face even though the hygiene level of soap bars is highly questionable.
Well I understand it's too much to expect from men to follow complete CTM – cleansing, toning and moisturizing routine on an extensive level but basic cleansing and moisturizing is a must.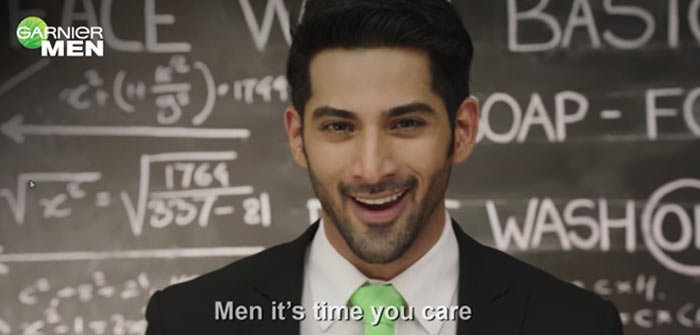 Here are 4 things which Men should do to have a good looking skin:
1. Facial cleansing – This is the most important part because if the skin is not cleansed properly moisturizing it does not help. It is also important to use correct face wash for your skin type, so that your skin is not too oily which can lead to pimples and acne. Also dry skin can lead to wrinkles and not so good looking face.
Good news is Garnier Men has come up with complete range of products which cater to different type of skin needs. There is one for everyone, like Garnier Men Oil Clear Deep Cleansing Face Wash for oily skin, AcnoFight Face Wash for pimple prone skin. PowerLight Face Wash for that extra cleaning effect when you come back from pollution with dust and impurities. For instant detoxifying effect Intense Fresh Face Wash Energising Gel Cleanser is worth trying.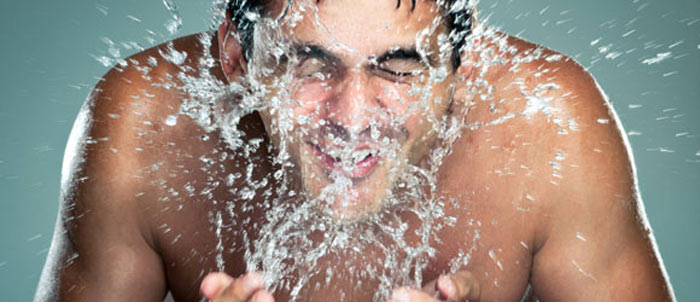 2. Invest in good razors and after shave –  Shaving is something which every man has to do and it is very important to have a good razor and after shave. A good razor will prevent unnecessary skin cuts, hair pulls which might lead to pimple while the after shave will help prevent any sort of infections.
3. Moisturize deeply – Moisturizing is as important as cleansing. Proper moisturizing prevents skin from becoming dry and hence prone to wrinkles and other skin issues. You can try out Garnier Men PowerLight SPF15 Moisturiser and Garnier Men PowerLight Sweat+Oil Control Moisturiser depending upon your skin type.
4. Hydrate your skin – Stick to the basic rule of drinking minimum 8 glasses of water daily and your skin will remain hydrated and happy.
Check on the complete range of Men's skin care products here 
Image: 2