The month of June is called the "Environment Month" and we all should do something special this month to contribute towards saving our nature. Well to be frank I am not much a believer in celebrating dates but still I think they do give us a reason to make a start. On my part I am planning couple of things soon 🙂
So to mark the beginning of the "Environment month" I choose color green for my outfit today. Paired them up with printed pants which are much in trend these days.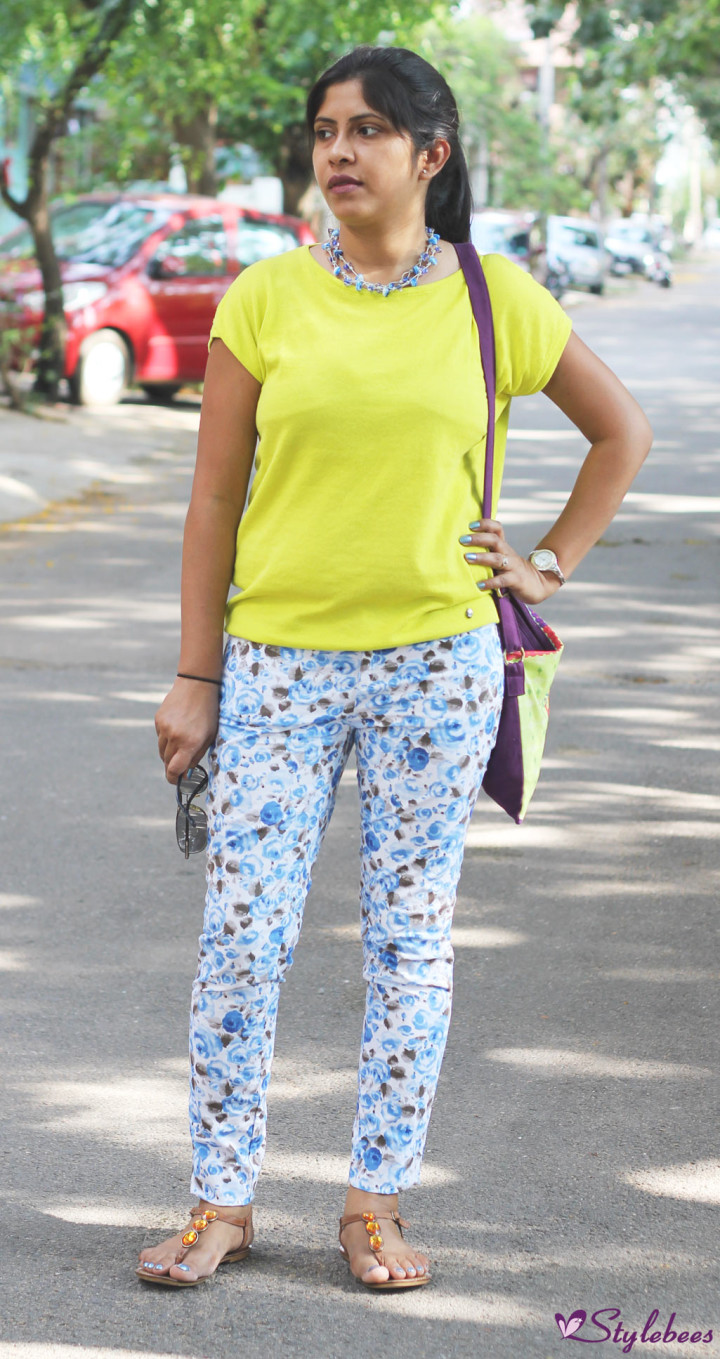 These printed pants from United Color of Benetton are the most comfortable pair of cottons I have wore recently, very comfortable and light.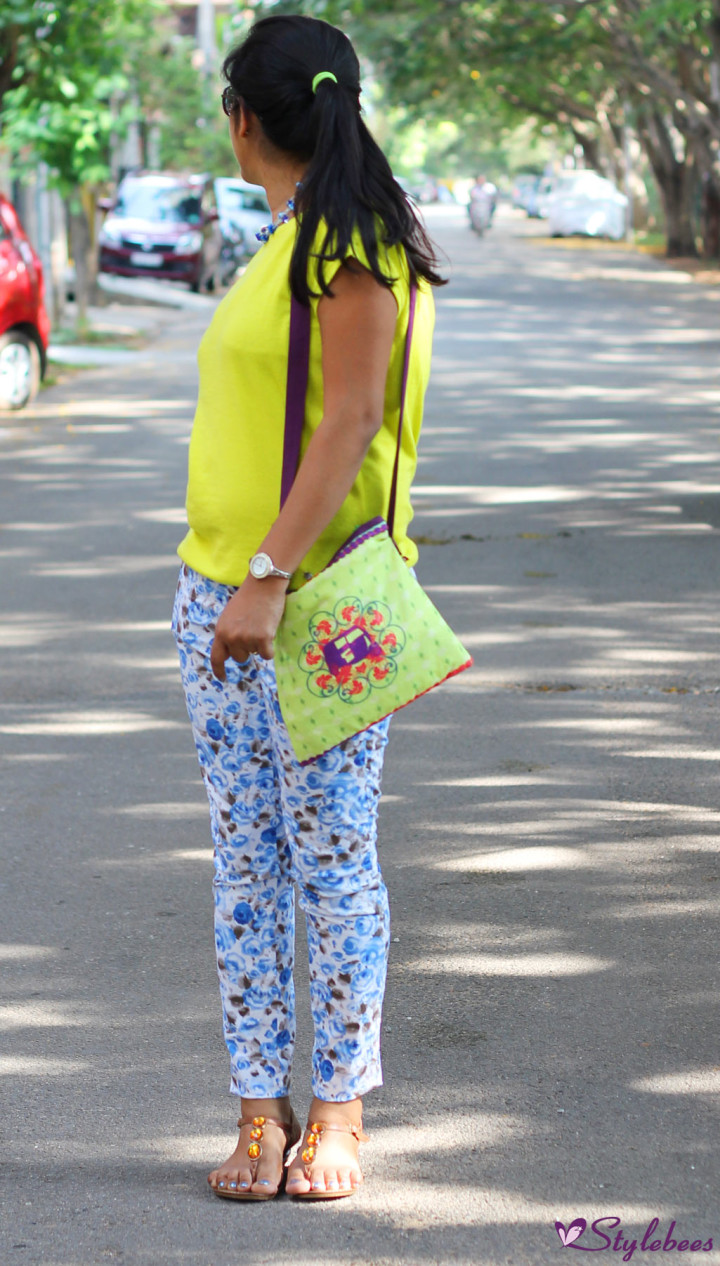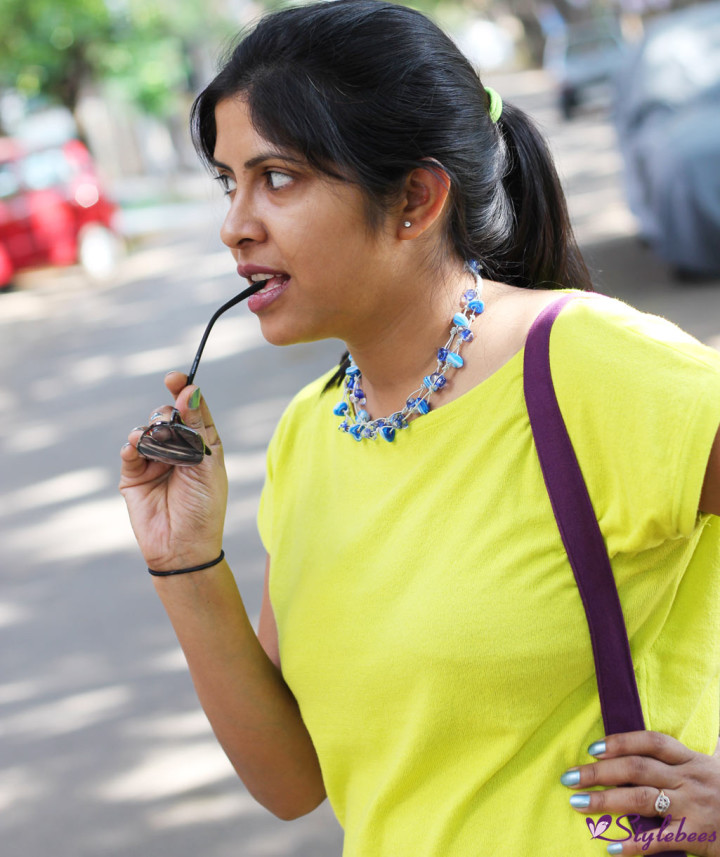 These cruise sandals are my current favorite from Clarks, I had fallen for this sandal because of the 3 shiny studs on it and just loving them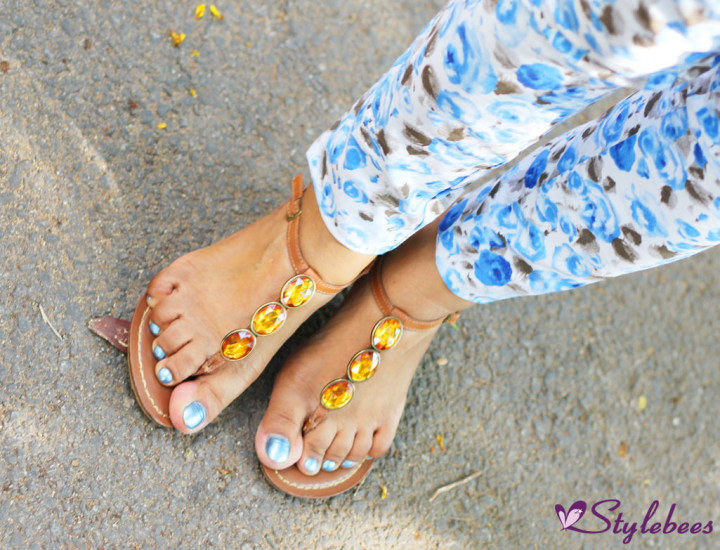 Outfit Details:
Top, Pants: United Color Of Benetton (bought from Myntra.com
Cruise Sandal – Clarks (bougth from Clarks.in)
Neckpiece – Amazon.com
 So what are you planning to do this Environment Month