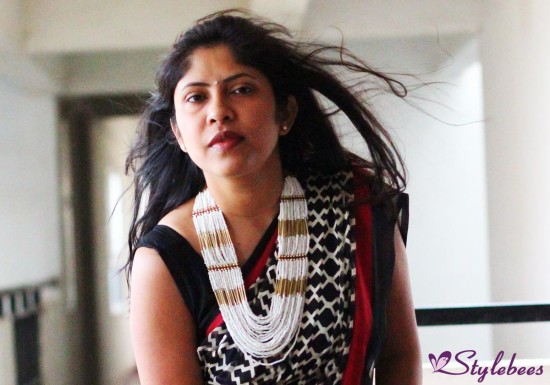 Light breezy fabric and prints were more than enough reasons for me to select this Red and Black printed saree. And the solid red and black border really stole by heart away. I picked this saree couple of months ago but was not very sure how to style it up, just wanted something different. So recently when I had to attend a small function I decided to dress in this saree along with a statement necklace to pep up the whole look.
For the blouse I had two options, to pair it with black or red one. But since I decided to keep the jewelry in pearl white, black seemed a more better option. This naga style statement necklace was the main piece of jewelry besides my favorite tiny miny pearl earrings and pearl bangles.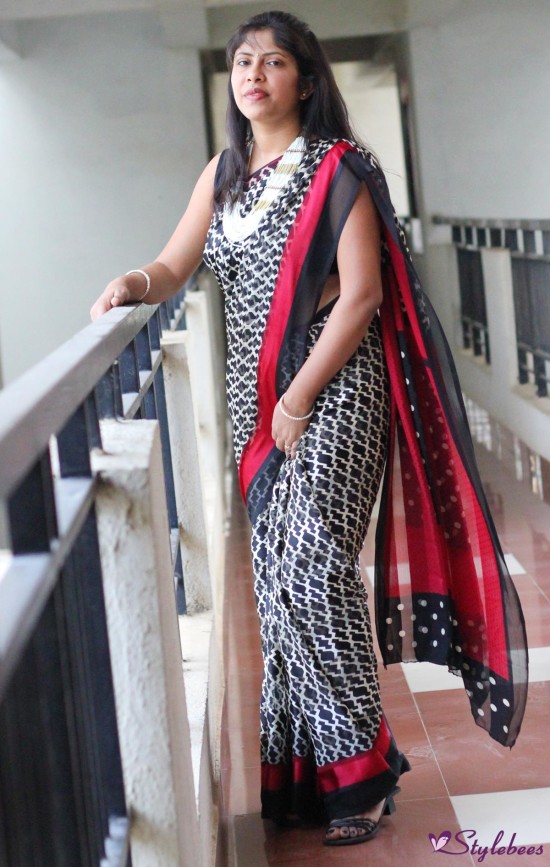 After wearing this super light saree my prejudice of sarees being a big affair quite broke off. This one was super comfortable, just perfect for summers and gave me all the freedom to hop around here and there during the function. If you are a saree lover too then printed saree is a must have for this summer season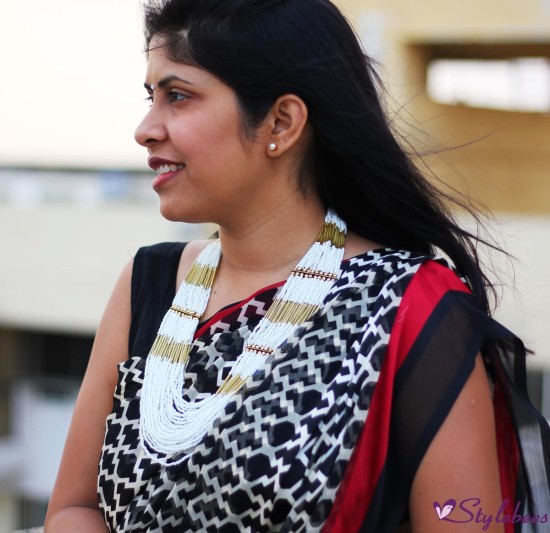 Outfit Details:
Saree: Srirangam Textiles
Hsr Layout, Sector 7, Bangalore.
Necklace: Myntra.com