Fashion for me is something which makes me feel comfortable and at the same time stylish and confident. And if you have known me personally or through my blog you would know I love to wear cotton and just can't get enough of shirts.
I feel these 5 kinds of shirts you must have in your wardrobe if you are a shirt lover:
1. White and black shirts, they are basic colors and quite versatile to be teamed differently. Also it's a sin to miss a pink color for a girl, so a pink shirt is a must too 🙂
2. Floral shirts, as they are very trendy and in fashion these days.
3. Pastel shirts are just perfect for summer mood.
4. Plaid shirts, they come in handy in times when you want to sport a Tomboy look or are in a mood to pair a sleeveless T-shirt and shirt.
5. High Collar Shirt, I find them cute and very girly. They go very well with knee length skirts and denims and trousers too.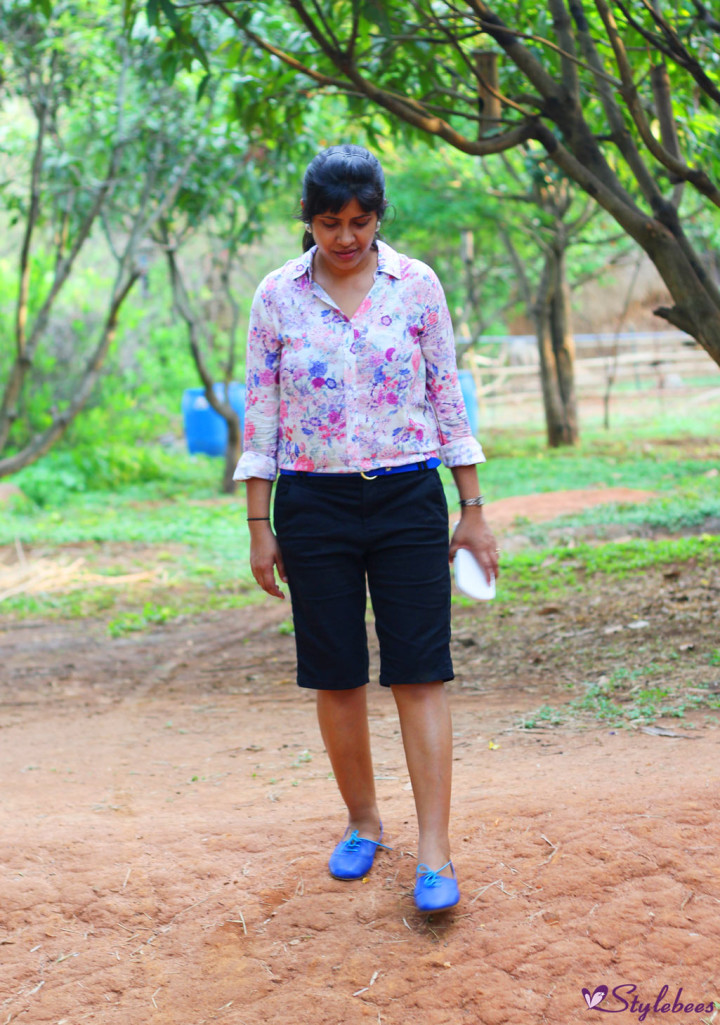 So when I visited a farm last weekend I thought it would be best to pair my new floral print cotton shirt with black shorts as it would help me survive hot afternoons. I also added some blue tone to the outfit through belt and shoes.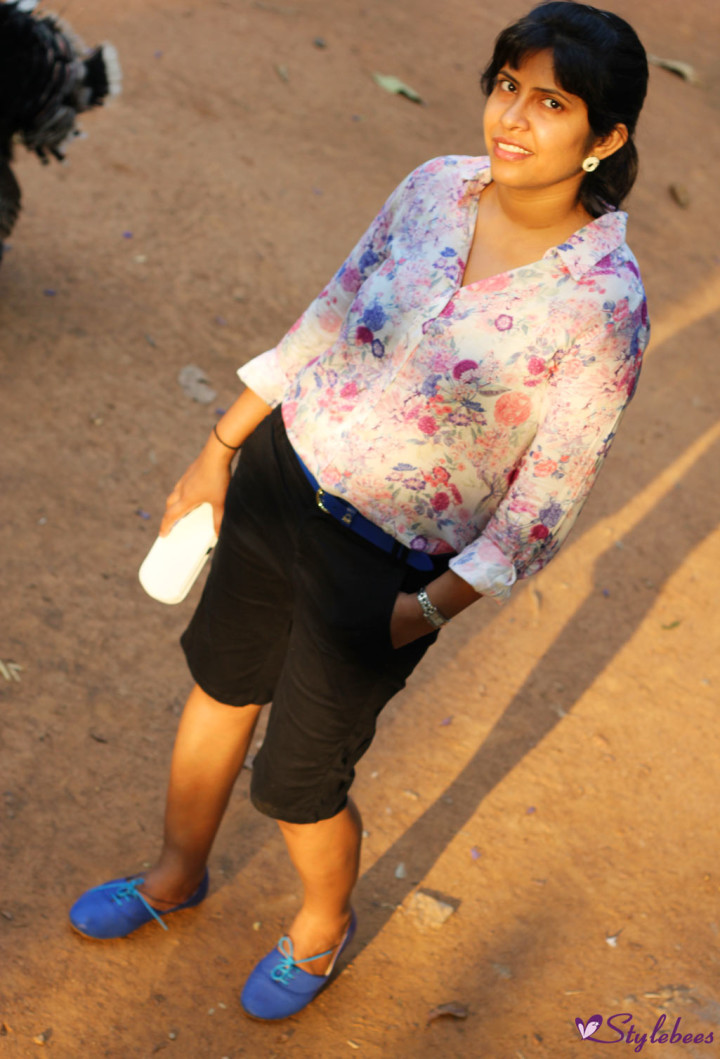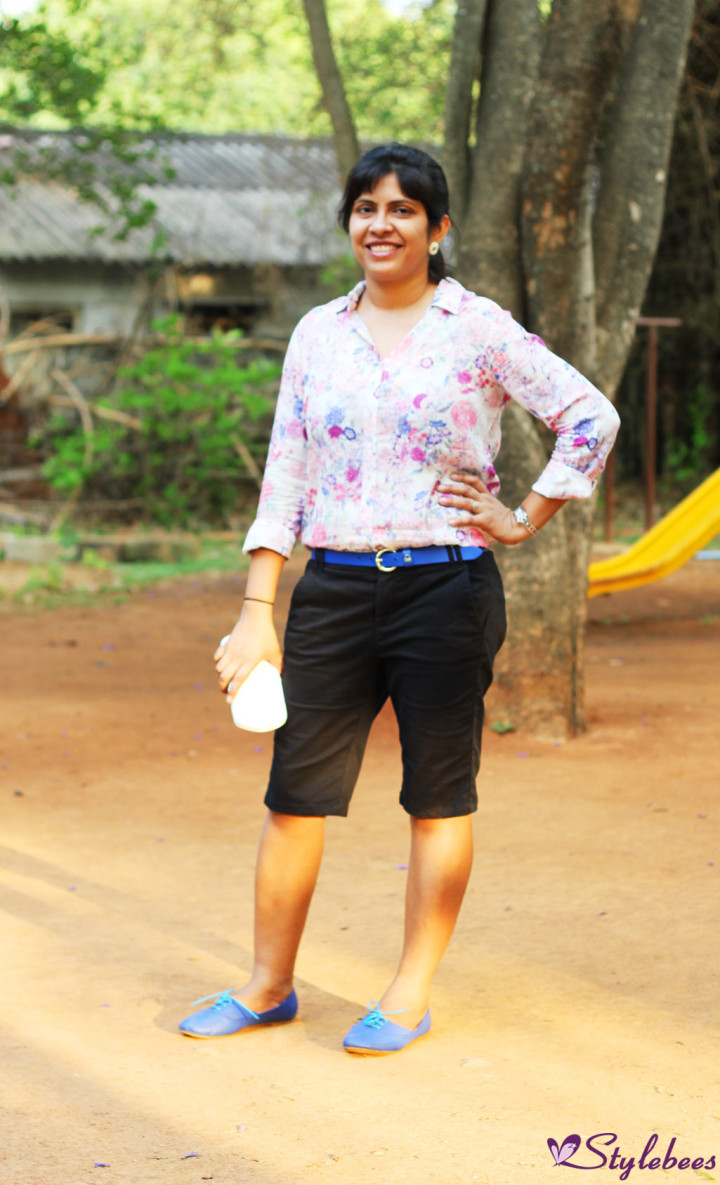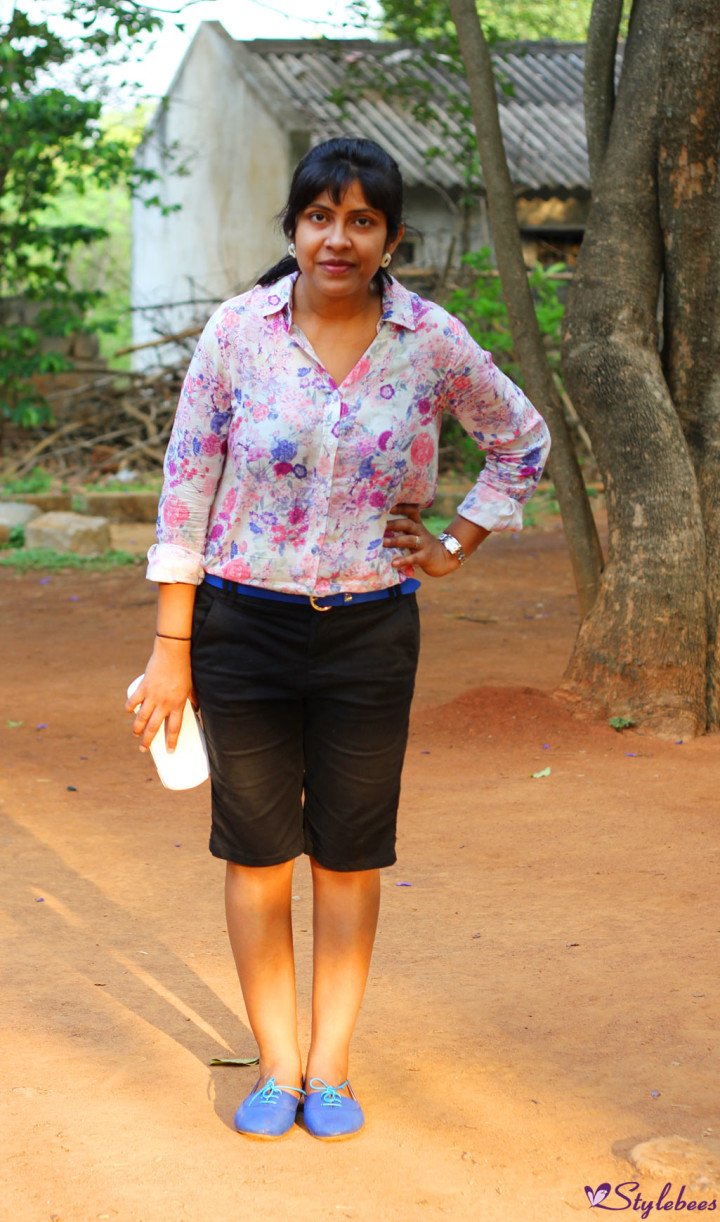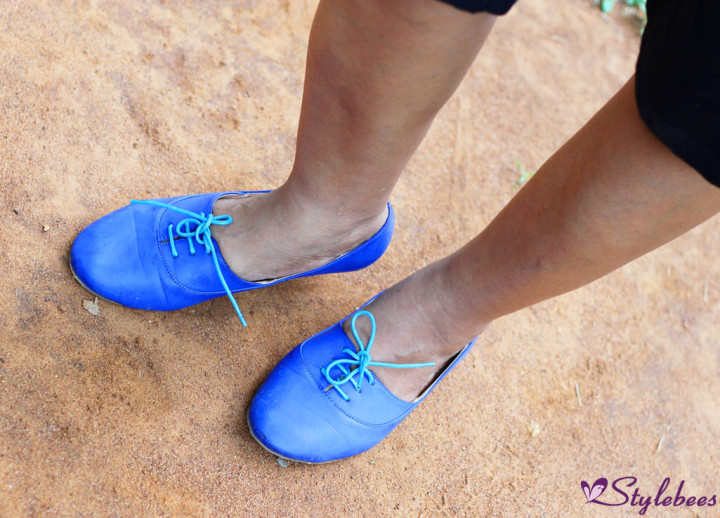 The Martin farm I visited was a nice place to go with kids where they get to see some farm animals like ducks, horse, donkey, turkey, rabbit , turtle and many more. Also the kids get an opportunity to feed animals with their own hands, my daughter just loved it all.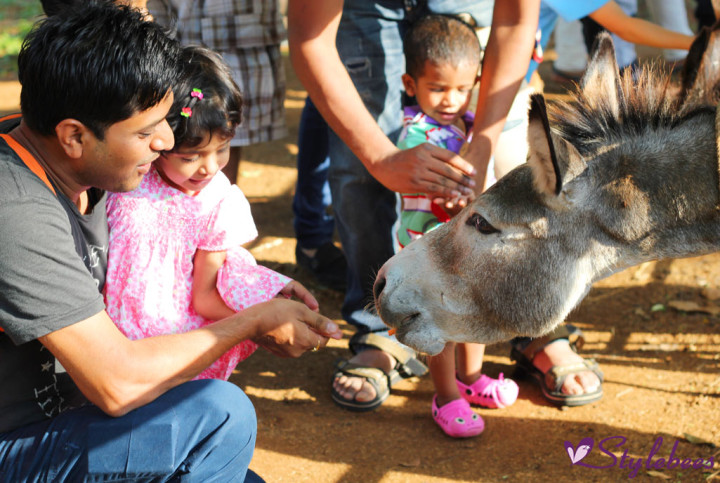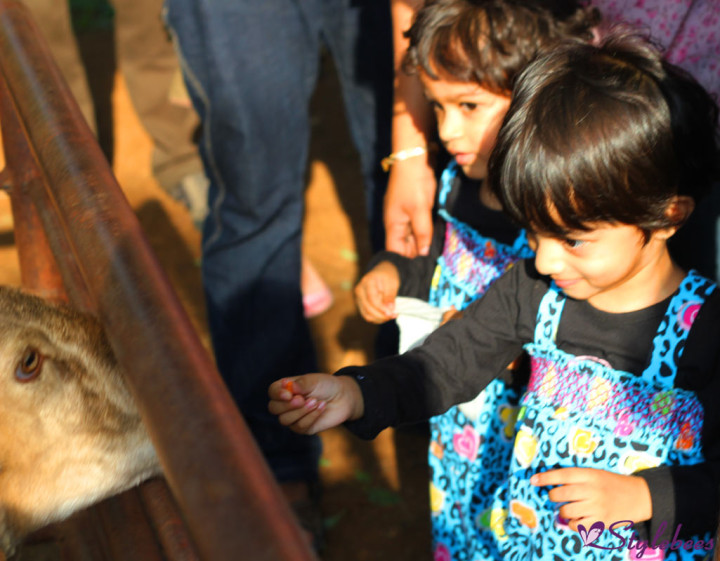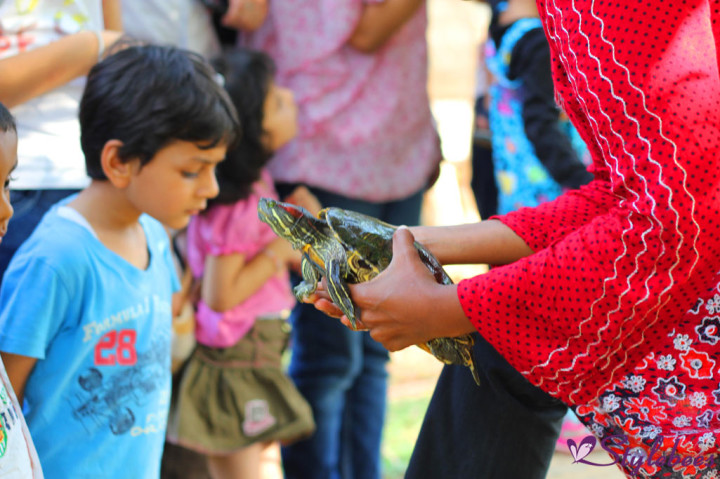 Outfit Details:
Floral Shirt – Arrow Womenswear
Black Shorts, Belt- United Color Of Benetton (Buy from Myntra.com)
Shoes – Lavie
Address:                                                                                                                                             The Martin Farm,                                                                                                                               33, Carmelaram Post,                                                                                                                         Chikka Bellandur, 560035, Bangalore,                                                                                  Karnataka. Phone – 098 45 779666
What kind of Shirts do you love wearing??