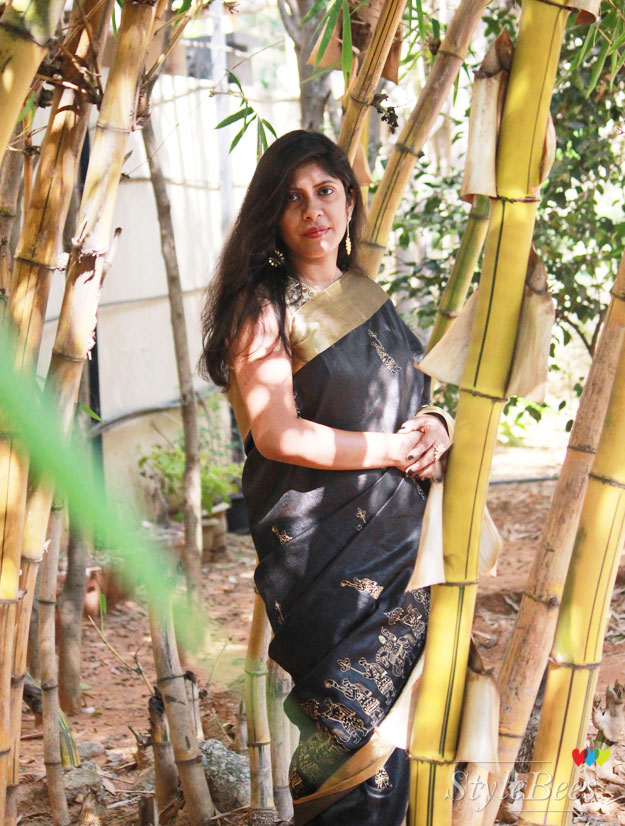 One evening sitting home I was feeling bit low, I guess it was the regular mood swings during pregnancy. Though I am generally excited about my 2nd pregnancy but somedays I get bit anxious thinking about all the changes coming ahead like Delivery time, all day nursing, getting homebound for couple of months and sleepless nights. Abhishek also was working late so I was not able to vent out my frustration(helps me relax :)),then suddenly I thought of calling up my friend. While talking to her she mentioned about going for some saree shopping for the festivals. It sounded like a good idea to try some Shopping Therapy to break this looming sadness and uplift my spirits.
We decided to go to Karnataka Chitrakala Parishath next morning. Karnataka Chitrakala Parishath is an art institution and cultural organisation in Bangalore which promotes art and culture and conduct art exhibitions. I have never been there so I was very curious to check out the place. On reaching there we liked the spread of traditional artwork in ethnic wear saree, kurta's, dupatta from various states of India like Bengal, Assam, Chattisgarh, Lucknow, Hyderabad, Mysore. 
We roamed around and took 3-4 rounds checking out different stalls and comparing and analysing what we like best to avoid impulsive shopping. Moreover there is something about going girls shopping and chit chat your heart out discussing family and life, I am sure all of you must have done this sometime. We finally had our mind on sarees from a Assam state stall, which had imitation silk sarees with beautiful Worli art, Rajasthani art embroidery looking very beautiful. I picked up this black and golden saree and my friend got a cream and orange one.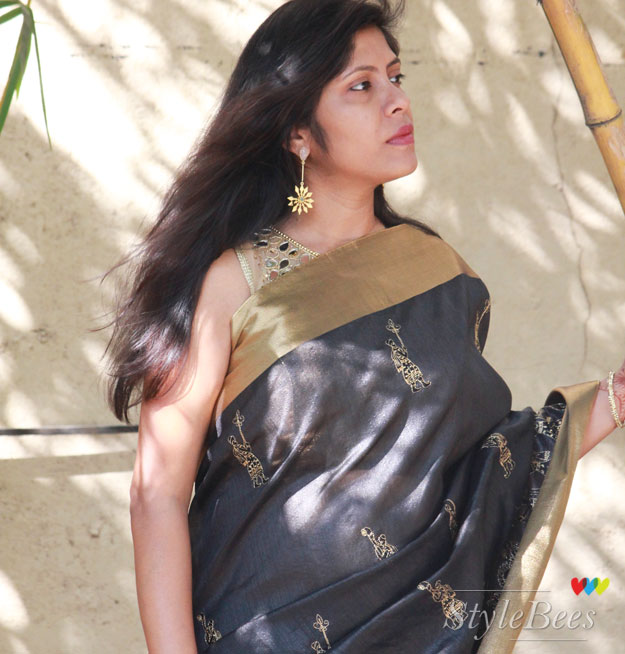 We came home late in the evening, bit tired but a fulfilling day of shopping. And my mood was full on, Shopping therapy did it's magic this time too even during pregnancy #week26 🙂
Soon after I got a matching jewellery for this saree I clicked some pictures as a mid pregnancy remembrance. So how do you feel the saree looks and can you see my baby bump growing and me putting some baby fat 🙂