I am kind of obsessed with white clothes since few days. Even while shopping I have to restrain myself consciously to avoid buying more whites. I love trying different combinations with whites like neutral colors, bright tones, some chunky jewelry pieces and sometimes simple white on white also.
So when recently my sister in law gifted me a chunky neckpiece (she knows very well how much I love jewelry), I knew very well how I would style it up :). I paired it up with a simple white cotton kurta and blue churidar. One more reason for this styling was I thought it would be a good idea to pair a white kurta with this prominent statement necklace as the simplicity of the dress wold balance out the boldness of the jewelry.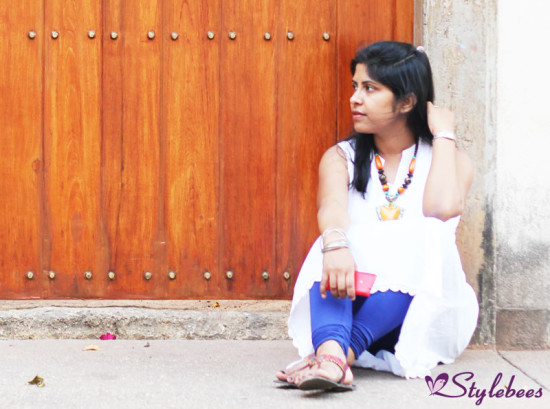 The neckpiece has a yellow pendant with strings made of big beads. Apart from this necklace I only wore my favorite silver colored entangled bangles as jewelry so not to overdo the jewelry part.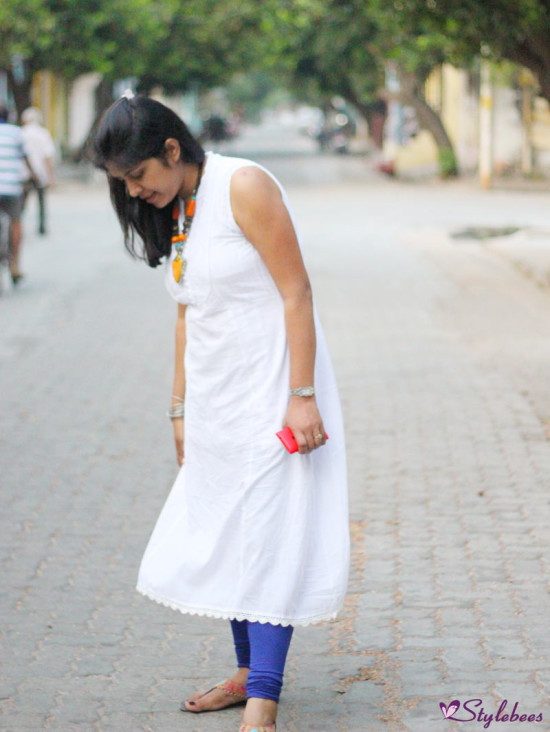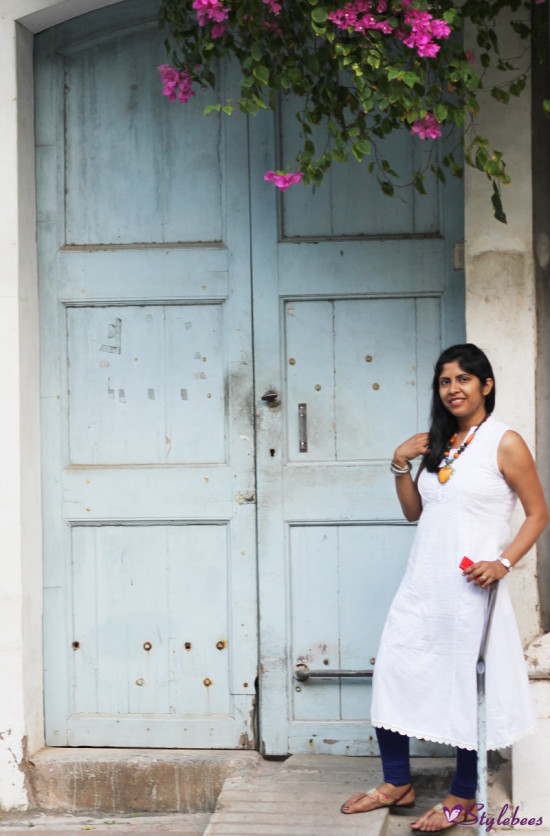 Well I would love to know how you pair your statement pieces, do you try to match it with something sober or you love to add more to it???? By the way recently I picked up a sea green designer kurta and I am so confused how to pair it up. Any ideas??? I will soon be putting up it's pictures on my facebook page, so stay tuned and let me know what are your suggestions….