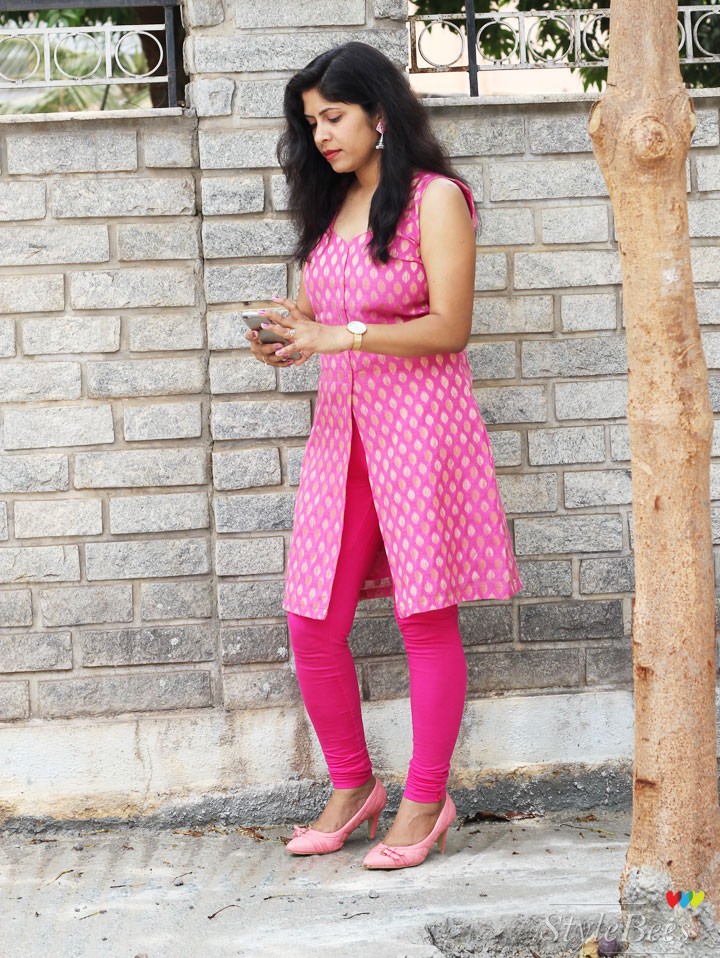 Today when everything is readymade even the food on our plate, it gives me so much joy to design something for myself…
I wanted to buy a long slit kurta for sometime now but did not pick up any because either they were bit too expensive or were a total flop show. By flop show I mean they had too many things in one kurta which made it worth nothing, a total style chaos. I had some kind of design in mind but did not dare to get it stitched, I mean searching a nice tailor in Bangalore is a big task which needs lot of time and patience and I had none… But this thought kept lurking in my mind somewhere and when I planned to go to my hometown I randomly picked up a pink brocade cloth material. On reaching Lucknow the first thing I did was to go to my family tailor and hand over the cloth piece along with my kurta design and the thought I had in mind.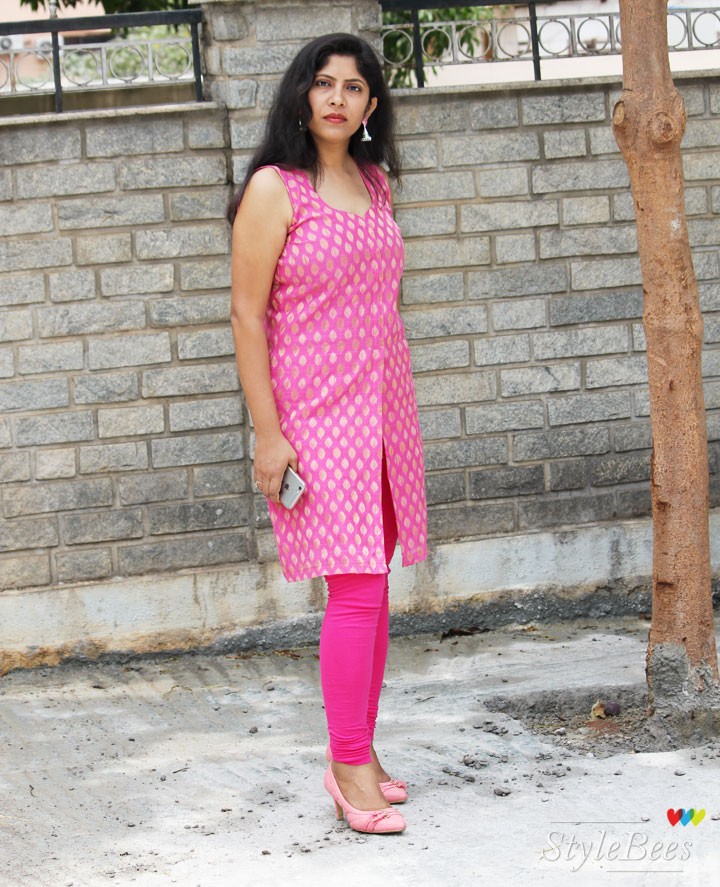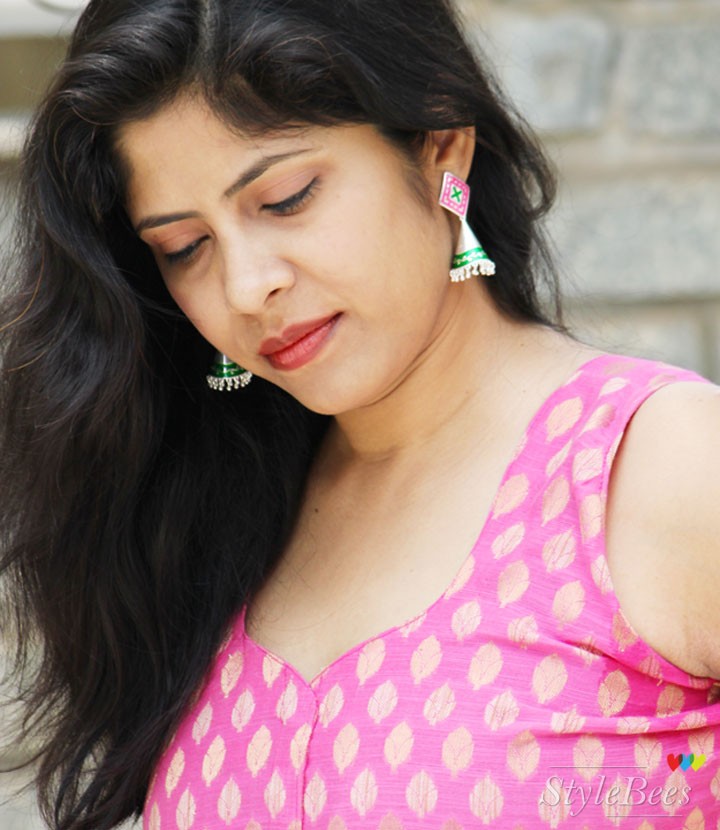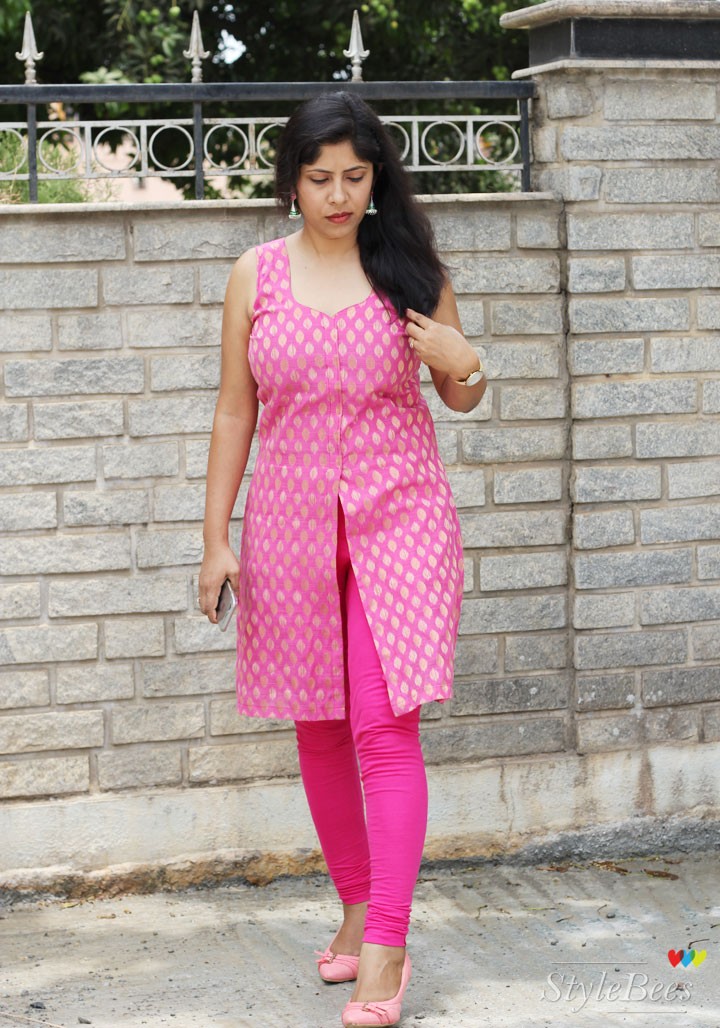 Though I kept the design very simple, I added a bit long slit in front to get a stylish feel to the kurta. Got it made in exact fit so that the slit opens up a bit while walking. Even though it's just a simple kurta the front slit and fit gives it great look without adding too much accessory also.
I am totally loving how it has turned up and it is more special because I designed it myself.
Outfit Details:
Silver Earrings – Buy online at my jewelry store Jewelsome.com
Pink pumps – Lavie