This Rainy Season Try 'Drops Of Joy' By Catwalk Footwear:
Rainy season has always been a season of  joy and fun but one issue which we girls always tackle is footwear probs. Many of you would have definitely broken off some of your heels in some rainy season I am sure 🙂 . We are stuck in a dilemma since on one hand fashion can not be compromised and on the other side the issue of wearing heels in rainy season is just unmanageable.
I loved the  'Drops Of Joy' footwear series by Catwalk,  my personal favorite is this pink and black one given below. It's vibrant color and comfortable design in weather-friendly faux leather is best suited for your rainy season and the stylish tie up design adds to it's beauty.
So grab your pair of Catwalk now and dance in the rains!!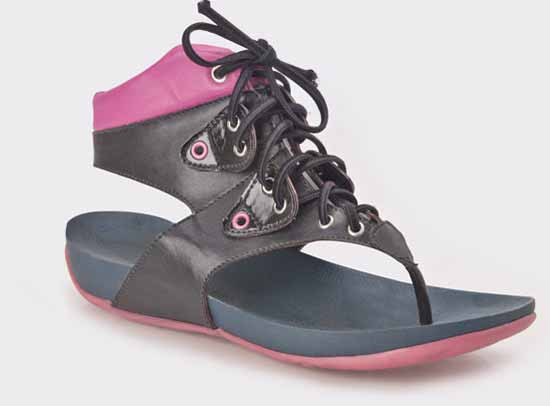 ~Swati