Walk your way to health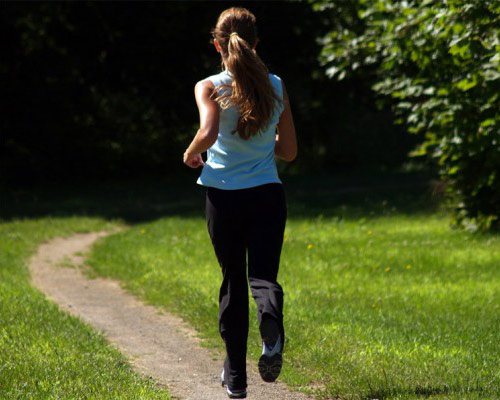 Girls walk your way to health by following a daily routine of brisk walking for 20-30 minutes. It will not only keep you fit but also make you look more sexier.  Here's a few benefits for you:
1-Walk wrinkles away– Walking increases the blood circulation in body and reduces tension related wrinkles because it releases feel good chemicals in the body. This chemical reduces stress and boost relaxation.
2-Walk for perfect figure-Walking tones the muscles of the legs, hips and bottom and keeps heart rate gently elevated for fat reduction. At-least 20 minutes of brisk walking daily to get best results.
3-Step it up– Walking up and down stairs is the best method to give you a shaped calves. Ban yourself from using elevators or escalators for a month and you'll see visible differences.
4-Shore Footed– Walking on sand is the best way to naturally exfoliate your feet and reduce foot tension. The hard grains will give you massage and pedicure at the same time.
~Swati