Today while brushing my hair I sighted bunch of new gray hairs, staring out shamelessly right above my forehead. A thought flashed in my mind "What if all my hair turn gray at this early age only, everybody would start calling me aunty. No no I just cannot let this happen to me, atleast not for couple of years more 🙁 "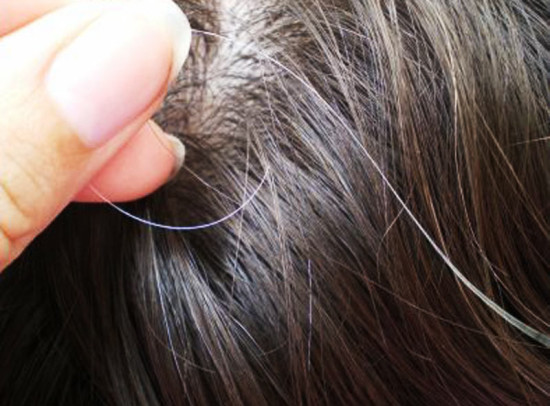 Luckily then I remembered one of my old friend who used to work with me in my previous company, she had the most lovely hairs I had seen. She belonged to the coastal regions of India and ever since her childhood she has been using natural products only for her hair. I thought at this time of crisis she could only be my savior, after searching here and there for her contact I called her up and told her about all my hair related woes.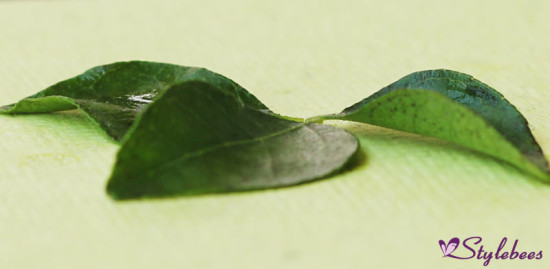 She told me about one tried and tested natural remedy to reverse gray hair/hair whitening issues which is very easy to implement. She asked me to consume Curry leaves tea religiously every day in order to stop gray hair from appearing more and to preserve the natural color of my hair. She said Vitamin B in curry leaves helps to restore color in our hair by nourishing and strengthening the roots and also promotes growth of new healthy hairs. Not only this curry leaves is also used to prevent hair fall also.
Recipe for curry leaves tea:
The process to make tea is very simple, we need to take 8-10 fresh curry leaves and crush them or chop them and boil in 1/2 cup water for 2-3 minutes. Let it cool down and then stain it and consume, preferably in the morning empty stomach. You can even chew some of the leaves if you wish.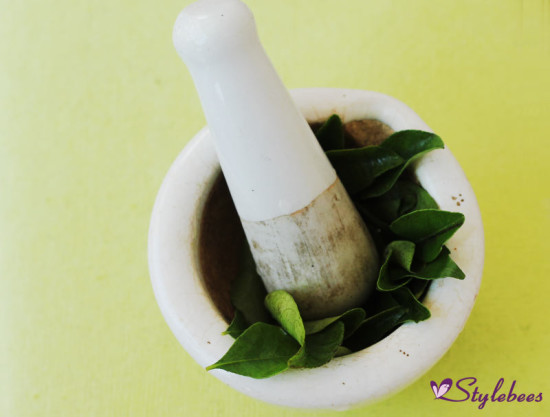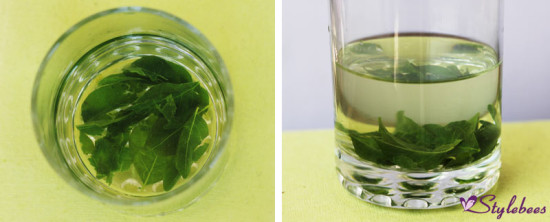 So I have started by trial with the curry leaves and very positive to see my natural hair color soon. Besides this I am also keeping a check on my water intake, healthy eating habits, regular exercise and definitely keeping away from stress because only when we are healthy from within it show in our outward appearance 🙂
P.S.- This is a natural remedy so it's effectiveness may vary from people to people. You might need to consult a doctor to find out any other underlying reasons incase you are suffering severely from premature hair graying.
Image Source: gogirlies