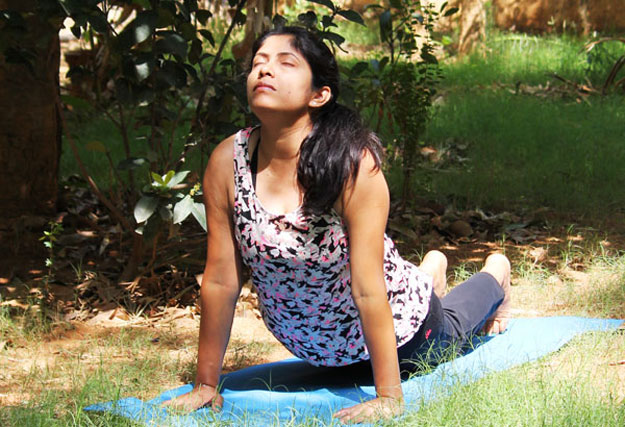 When I tell people 'I am a great Believer of Yoga' many times I get stern looks. Many doubt me as they think Yoga is slow, boring and ineffective. To tell the truth I also had same opinion till few years back, due to lack of picking correct exercises and thus losing interest. Until I read about Suryanamaskar and started practising it with Abhishek's help.
I try to be regular with Suryanamaskar and fit it in some part of my day. Here's how I benefitted from it in few ways:
1. It is very refreshing to start my day with Suryanamaskar, exercise which is a combination of physical and mental components. Doing Suryanamaskar my body feels all alive and charged and also my mind is very active.
2. Suryanamaskar is great for strengthening muscles as I can feel my back and lower abdominal aches are very rare. My habit of hunching forward while walking/sitting is reduced due to strengthening of my back muscles and helps maintain a better posture.
3. Having suffered from PMS for years now and tried various natural remedies I see Suryanamaskar is very effective when it comes to women health also. My PMS symptoms are effectively minimized and menstruations are less painful.
If you also want to start with Yoga, I would suggest taking it slow and finding out correct exercises for your needs. Suryanamaskar/ Sun salutation is one simple and effective one to begin with. Here's how to do SuryaNamaskar step by step with breathing patterns, 1 round of it consists of 12 asanas or poses (beginning and ending with a Namaskar or Sun Salutation):
Begin with light warm up exercise for few minutes: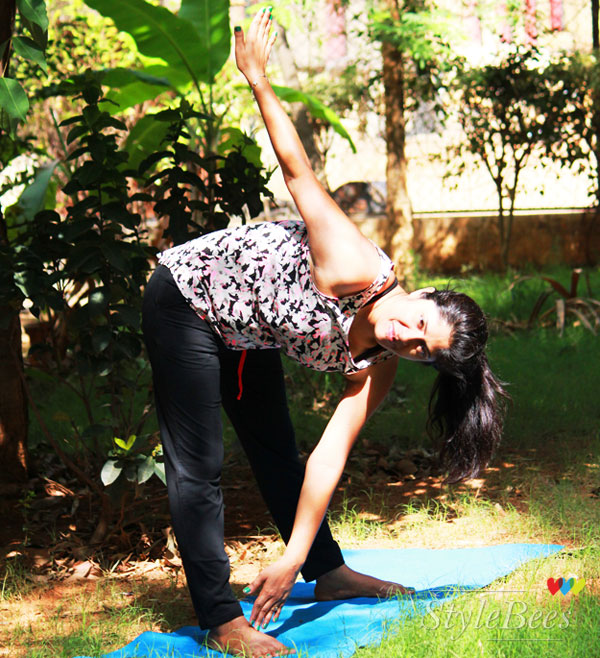 Step 1. Breathe In and do Sun Salutation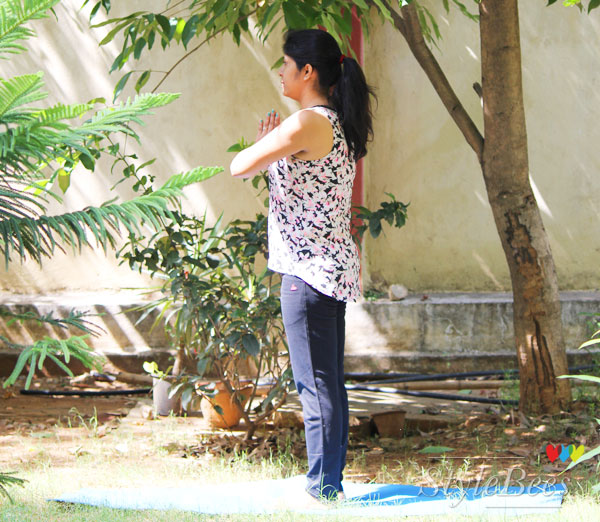 Step 2. Breathe out and stretch your arms backwards(do as much is comfortable)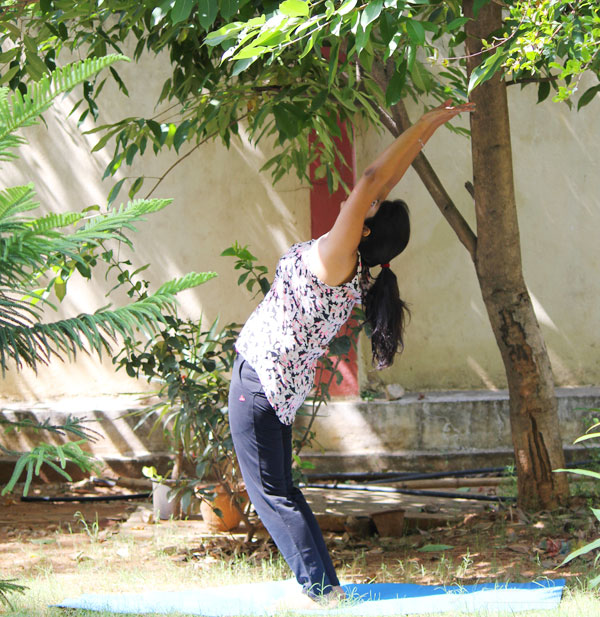 Step 3. Breathe In and bend forward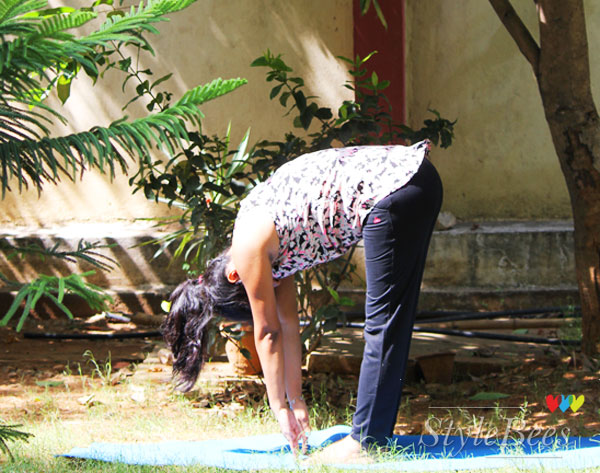 Step 4. Breathe out and stretch your neck and back as shown below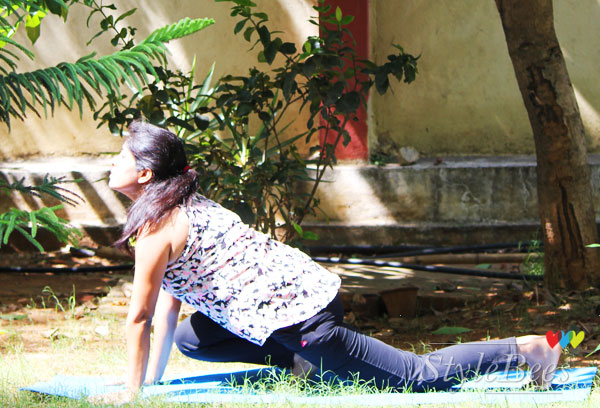 Step 5. Breathe In and make an inverted 'V'
Step 6. Breathe Out and do back stretching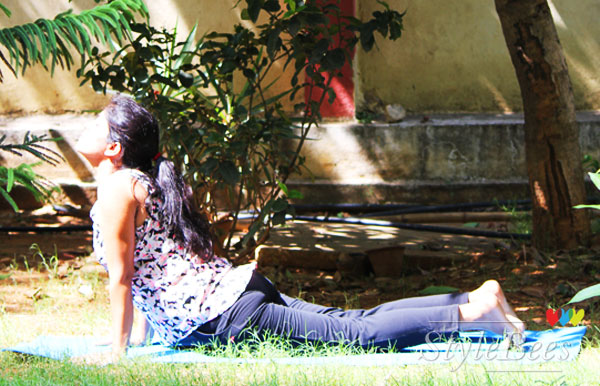 Step 7. Breathe In and lie down with stomach slightly lifted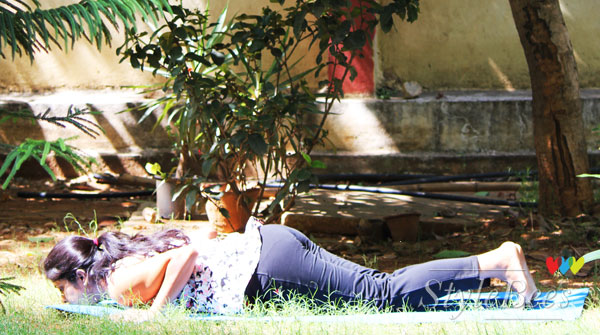 Step 8. Breathe Out and repeat the inverted 'V'
Step 9. Breathe In and while coming back to original position stretch back and neck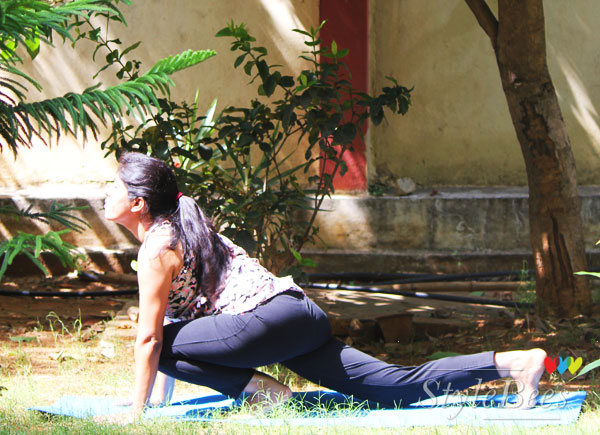 Step 10. Breathe Out and bend forward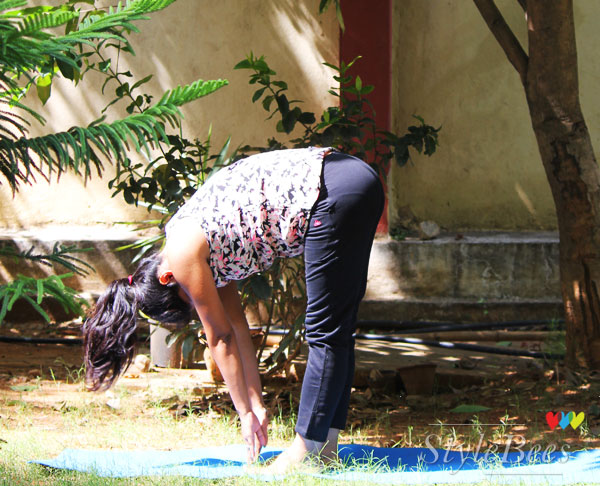 Step 11. Breathe In and bend backward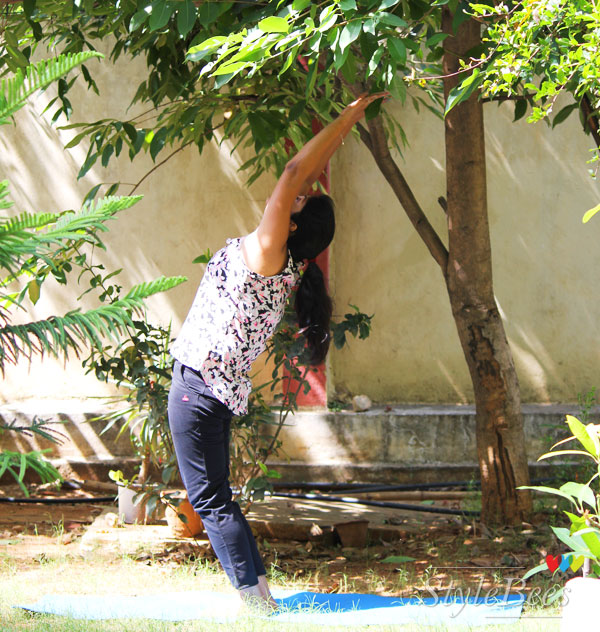 Step 12. Breathe Out and end with Sun Salutation. This completed 1 round of Suryanamaskar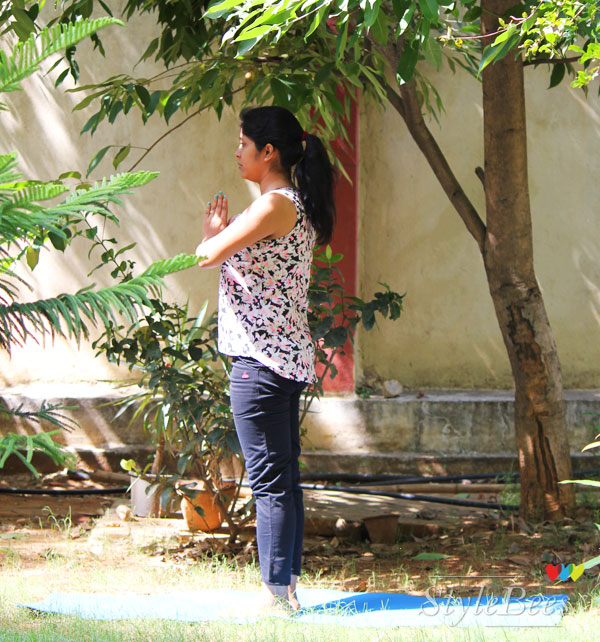 Initially begin with only 1 round and slowly increase it once you are comfortable. Key is to do it regularly with a belief. The poses are simple just a little practice is needed, if some part of the body pains while doing any asana just moderate the pose.
My quick Video of Suryanamaskar with all the steps:
And this is my lil one trying some poses, I am sure one day she will be doing it much much better than me 🙂