Little while back when I talked about how I picked up my perfect pair of eyeglasses I promised to return with a look in them, but due to my illness I couldn't do that. Now that I am back to life how could I miss it. 
I have been using these Vogue eyewear for couple of months now and I am very happy with them both look wise and comfort. Glad that I did all the research and checked out various brands before finalizing, as it helped me to compare the options available and find the best one for me.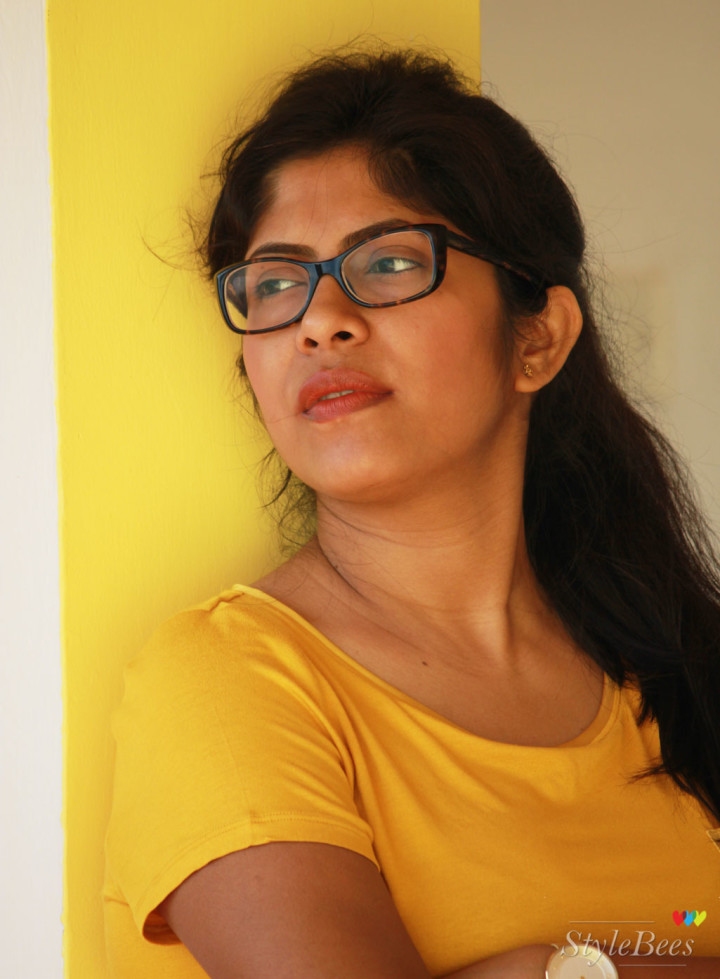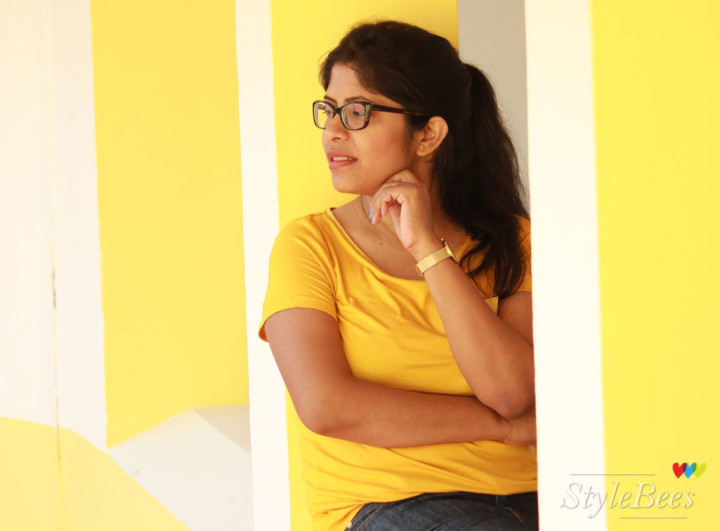 So here are 5 reasons I am addicted to my Vogue Eyewear:  
1. They are very comfortable to wear, even after wearing it for long time it does not cause any discomfort or pain behind the ears or on the nose.
2. As the area of vision in the frame is quite broad it gives better unrestricted vision as compared to narrower frames.
3. Even though the frame is bold and stylish it does not look gaudy.
4. The quality and finish of the spectacle frame is very good, looks classy
5. It is sturdy and is durable because inspite of my mishandling(with a kid at home) and falling on the ground several times it is intact.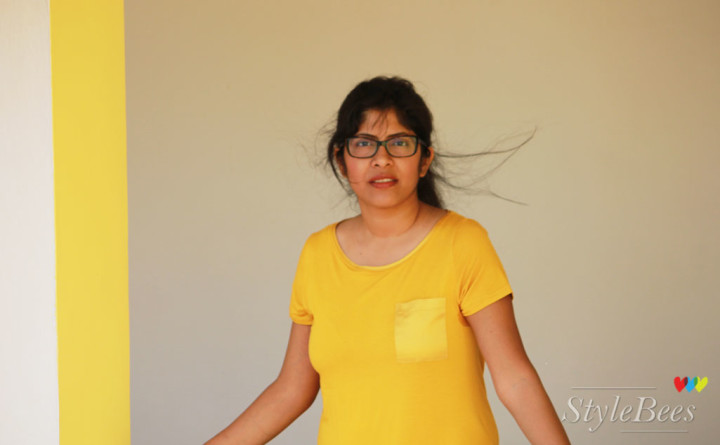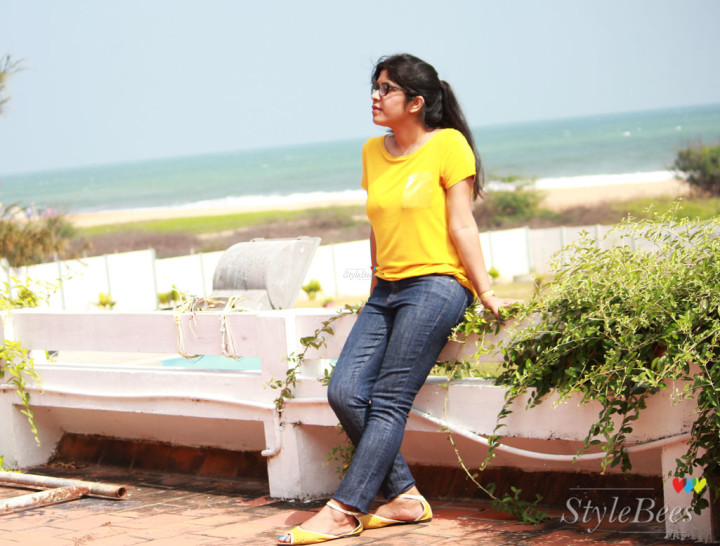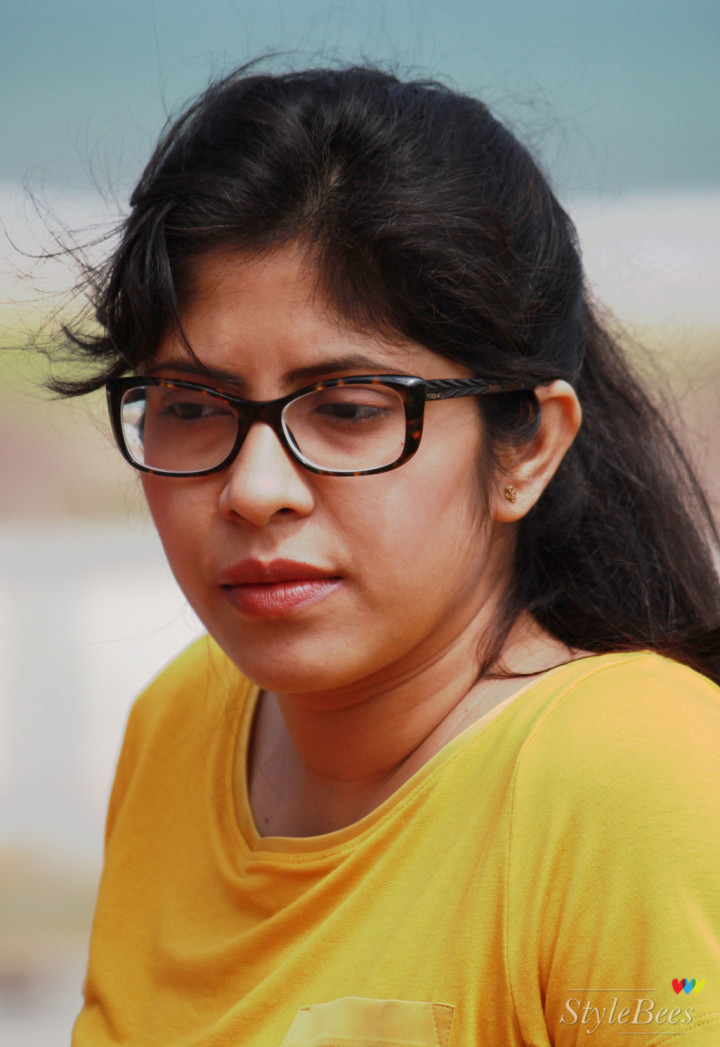 Outfit Details:
The vibrant yellow color of this top is all that I need to set up my mood on any dull day. Beside the color the fabric is also light and summer friendly.
Comfortable pair of denims with basic detailing.