I was never a believer that oils can do any good to our hair except giving it little shine. But I was proved so wrong… My one year old daughter was having very slow hair growth, her hairs were quite thin also even after 4 months of getting her head shaved.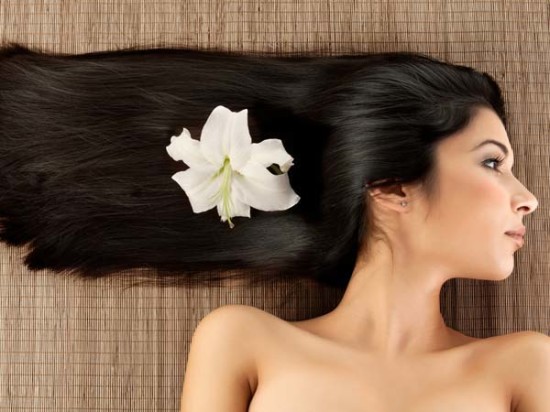 It so happened that one day one of my elderly aunt visited us. She was quite surprised at seeing my daughter's hair and she asked me to try one home remedy for hair growth for her. I was not sure if it would work but I tried reluctantly since it did not have any side effect as it was all natural.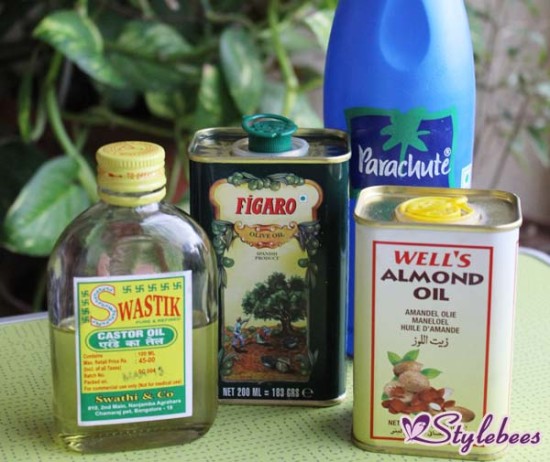 So here's the secret, we need to take equal quantity of 4 essential oil and mix them up and then apply to our hair and scalp. The oils are:
1-Castor Oil
It is very good for hair growth and prevents thinning of hair. It promotes certain cellular activities which help in hair growth.
2-Almond Oil
It is highly rich in Vitamin E thus nourishes the hair  promoting hair growth and preventing hair fall. Check out hair loss treatment here
3-Olive Oil
It is rich in anti-oxidants thus fights hair loss and does deep nourishing of hair
4-Coconut Oil
It fights dandruff, prevents hair thinning and promotes hair growth.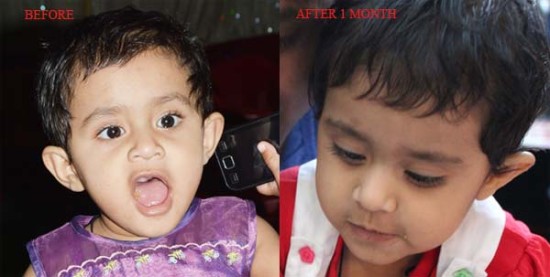 Now I oil my daughter's hair every day with this hair mixture and I am surprised to see the change. Her hair has grown considerably in 1 months duration and they have become more dense and silkier. Here's a photo of her taken on her 1st birth day and then after 1 month. The photo might not be able to show you the exact difference clearly but you will see it yourself once you try. Just make a mixture of these oils and store in a clean glass bottle and use it regularly.
Do share with us how this oil recipe helped you get your dream locks…