Chasing the Volcano in Iceland
The other day I was watching an old movie "Dante's Peak" starring Pierce Brosnan revolving around the volcanic eruptions of a dormant mountain name Dante. It reminded me of experience with a volcano. Well don't get scared they were definitely not of that extreme but was definitely an experience of a lifetime…
Well it was in 2011 when me and my hubby visited Iceland, that's a different story that I never wanted to visit it since I was not sure what I would enjoy in a land of volcanoes. But when I visited Iceland must say my outlook completely changed. It is a totally different world, very sparsely populated. It is a land of dramatic contrasts, on one hand you would view lot of beautiful mountains, water falls, green pastures with cattle and Icelandic horses and on the other hand there is a vast land with barren rocks formed over the years by deposits of molten lava from volcanic eruptions.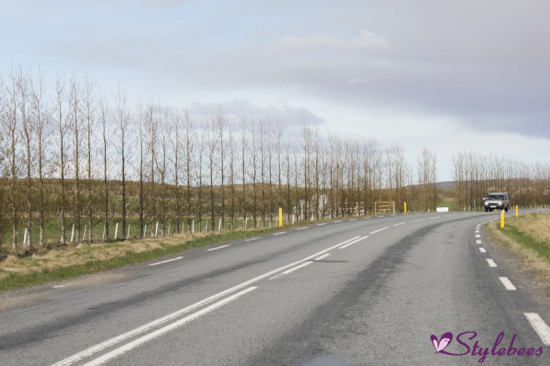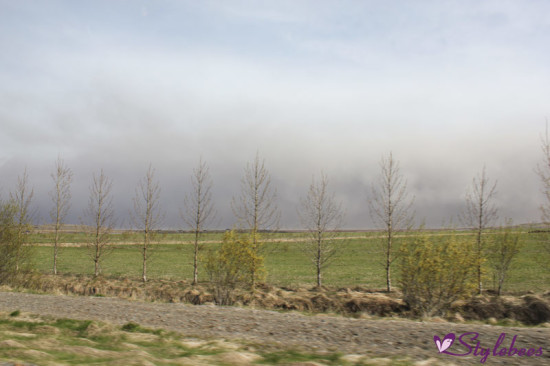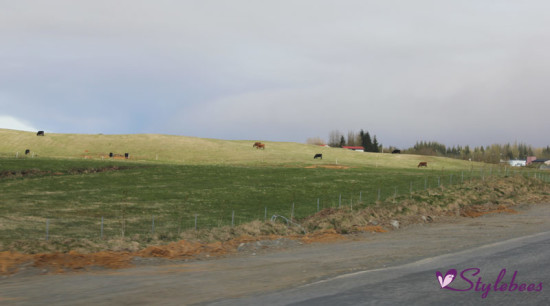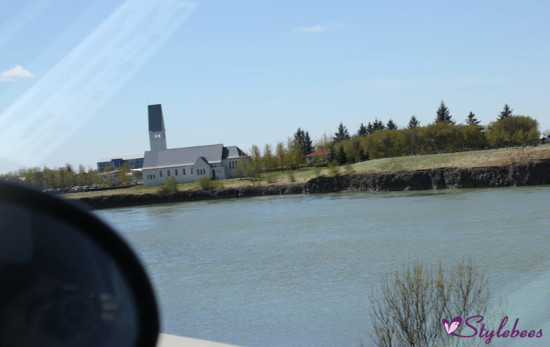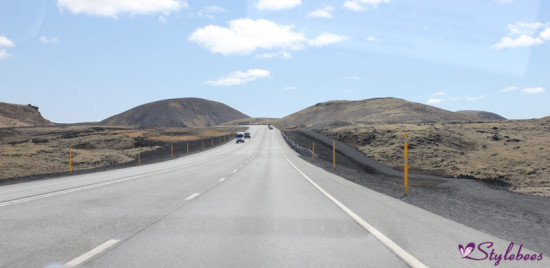 On our third day of visit we were planning to drive to SKaftafell in Iceland which has some beautiful sceneries but when we wend to have breakfast in the morning we heard some people talking about some volcanic eruption. We were not sure if we heard it correctly since they were talking quite casually. We then confirmed with the hostel in charge and he told that last night a volcano Grímsvötn which has been dormant for a long time erupted and the roads to Skaftafell have been blocked. We were dis-heartened since we could not go to Skaftafell but were so excited thinking now we might get to see an erupting volcano LIVE woohoo 🙂
We rented a car and enquired about the nearest point from where we can safely see the volcano. We started driving in that direction and what we experienced on the way was just out of the world. Intially the skies were blue but as we drove closer to the volcano the black ashes spread over the entire sky slowly slowly engulfing the blue sky. It was like some movie where the skies turn black before some BAD guy comes.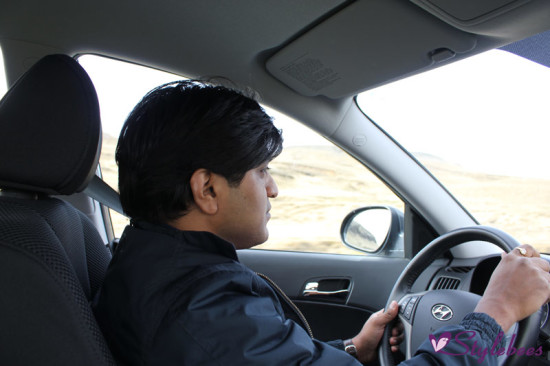 Volcanic ashes spreading over the sky slowly slowly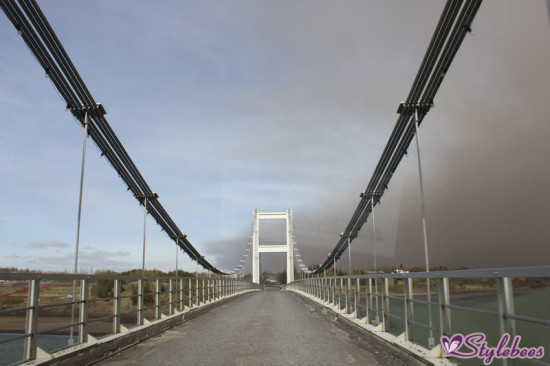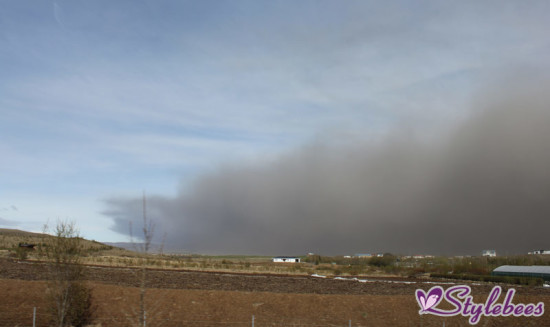 I was getting really scared as I could not see any other vehicle coming or going, but the thrill to be there was keeping me going. It was soooo windy outside that we could feel the drift on the car, it was very difficult for my hubby to keep the car moving in straight line, as is quite obvious from our hairs flying away 🙂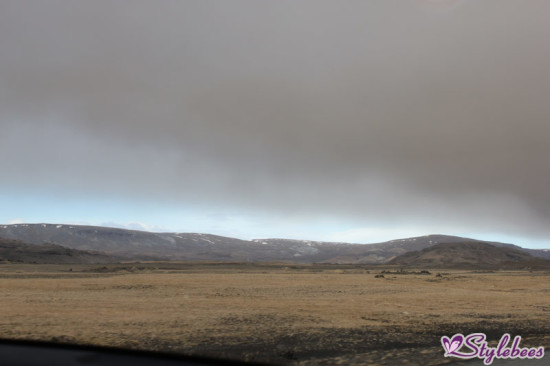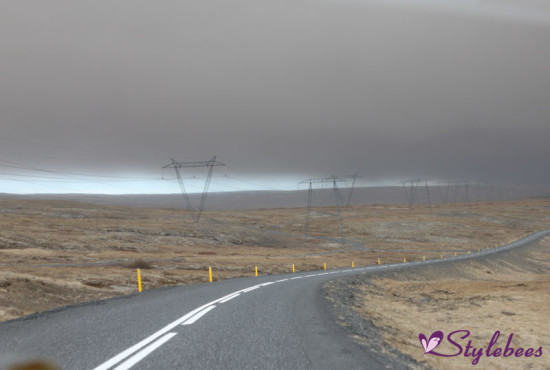 Sky fully covered with volcanic ashes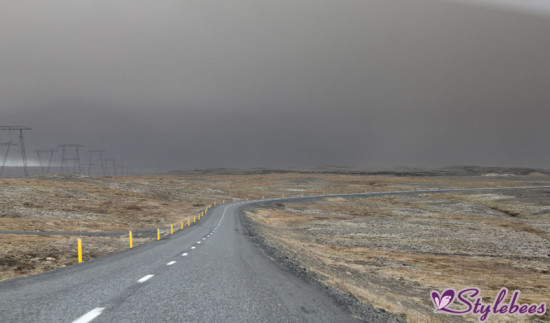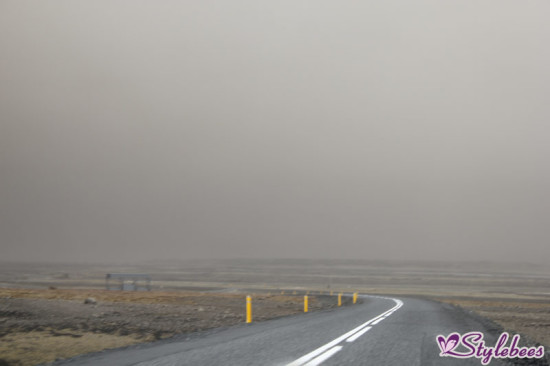 It's me experiencing the super chilled breeze in Iceland with the skies covered with volcanic ashes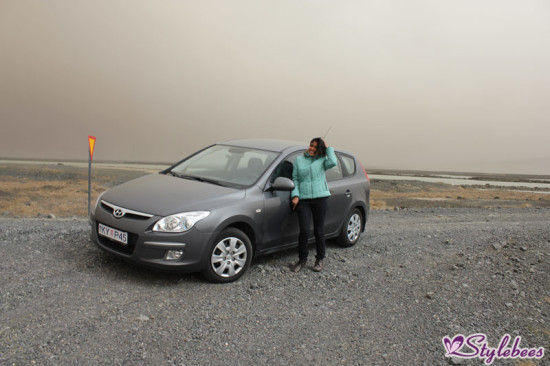 We drove and drove until we reached a point where we spotted few other vehicle and they were looking in a direction where the ashes were very dense. It was the volcanic point but since the eruptions started the night before they have spread all over and we missed to see the perfect mushroom shaped eruption but still feel so lucky to experience it. Hope some day I would return again to Iceland to capture the perfect mushroom shaped volcano eruption 🙂
Here's a picture of the mushroom eruption from Grimsvotn from another source:
Image:aventurasconlizzy.wordpress
Check out my experience in Blue Lagoon in Iceland here