Hello Girlies, hows the fasting goin on??? I find the last phase of the fasting most difficult(especially in Bangalore where moon shows up soooo late) but the best thing is after this comes the most exciting part of the pooja. That is seeing the moon and offering prayers for our dear dear hubbies and then drinking water from them. So romantic isn't it 🙂
This karvachauth I am wearing this deep red chiffon saree with heavy golden border and golden flowers all over. I love the feel of this saree so soft and satiny and beautiful. This time I used Alta/red liquid which we used for decorating our feets during pooja for decorating hands too. I liked how it matched with the saree and added to the whole bridal look.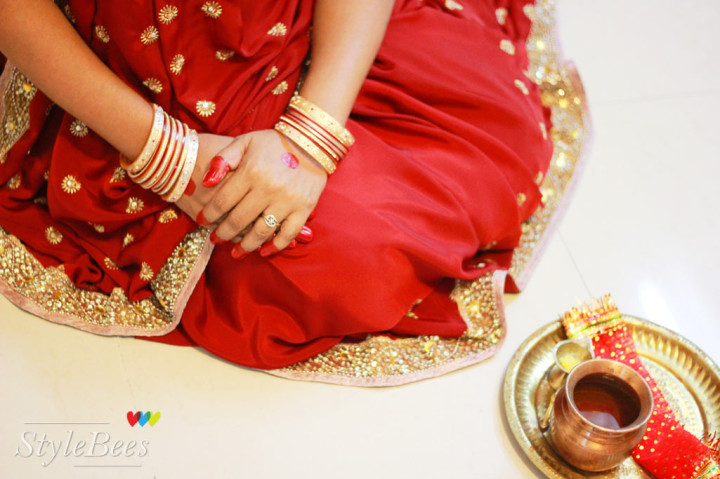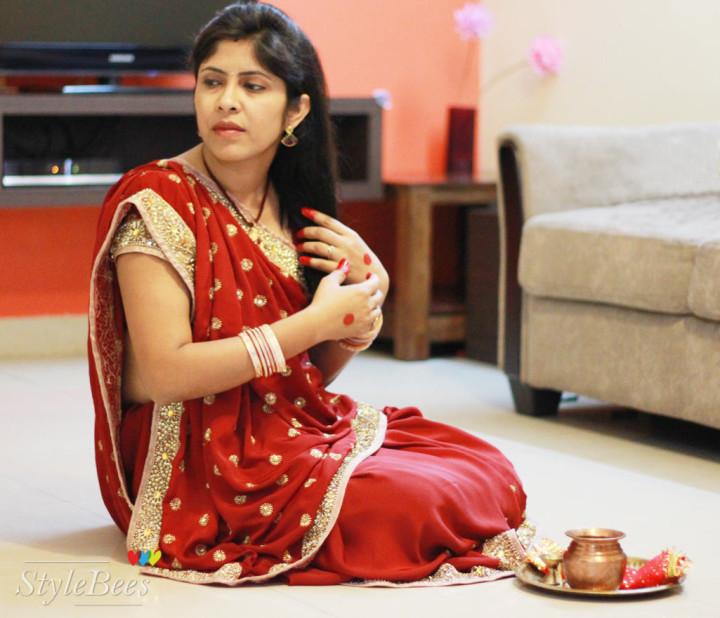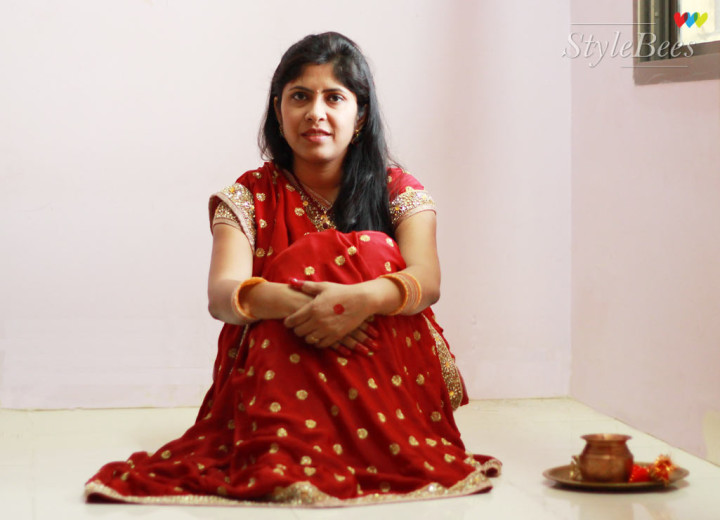 So now I am done with pooja and waiting for the Chand/Moon to show up it's pretty face :). Hope you girls also had happy fasting and later happiest dining of the year….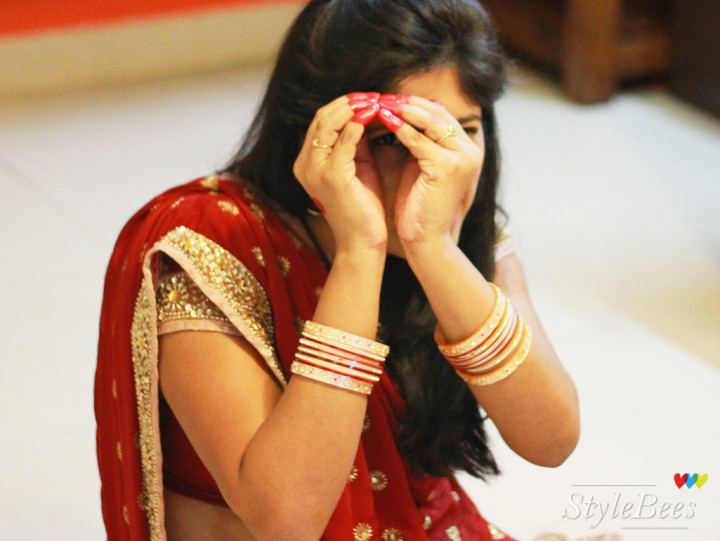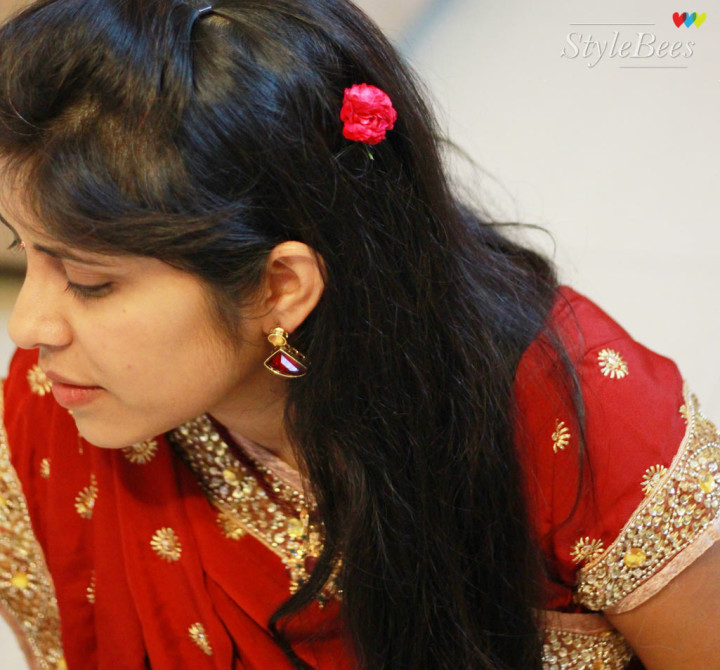 Outfit Details:
Saree: Kalaniketan in Jayanager 4th Block, Bangalore