First of all Happy Dussehra everybody, hope you had loads of fun and celebration on this Dussehra. As for me I had great relaxing time with family given the super long weekend we had this Dussehra along with Garba celebration with friends.
This has happened with me several times that people approach me simply asking if I am Bengali and they kinda of get disappointed after knowing I am not, I don't know if it is something with my face or not sure. So I thought why not tie my saree like a Bengali for Dussehra celebration and let you decide if I do look like a Bong or did I miss something in my dressing 🙂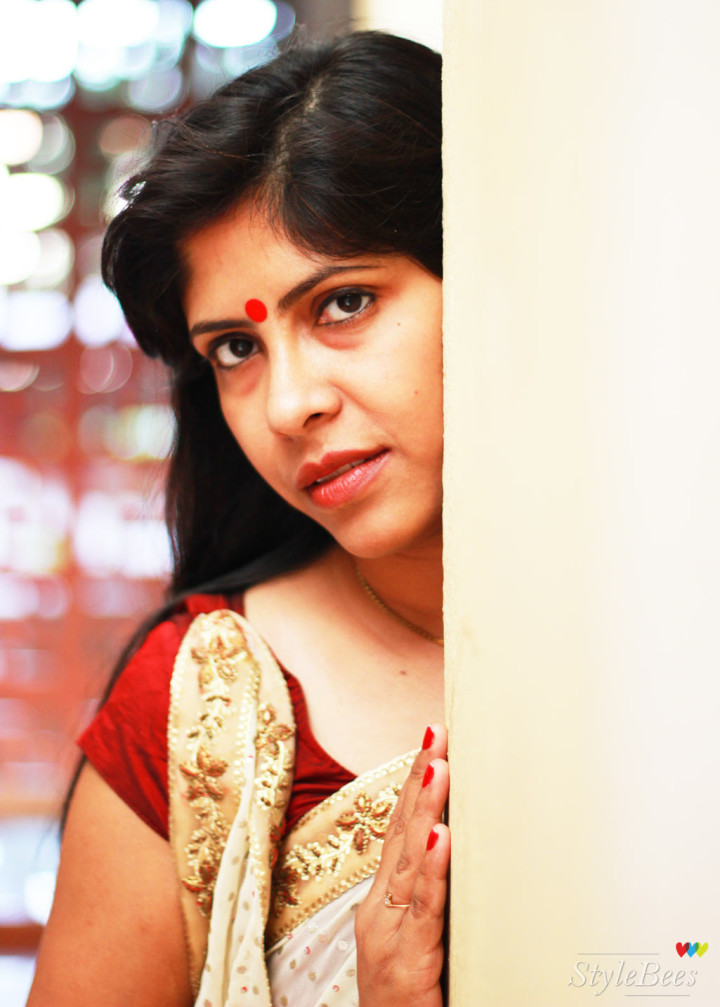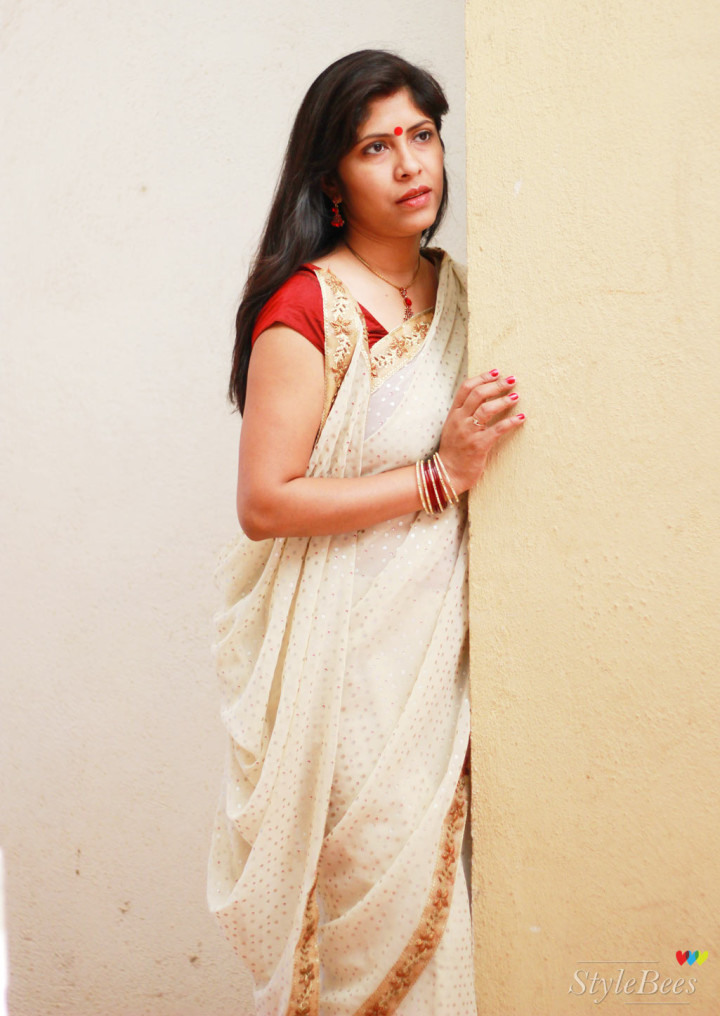 I wore this cream, red saree with golden border and matched with a red blouse(didn't use the same color blouse provided with saree) to get the red and white kinda effect. I was not sure how this big red Bindi would look on my face but now I would say I do not have any complains…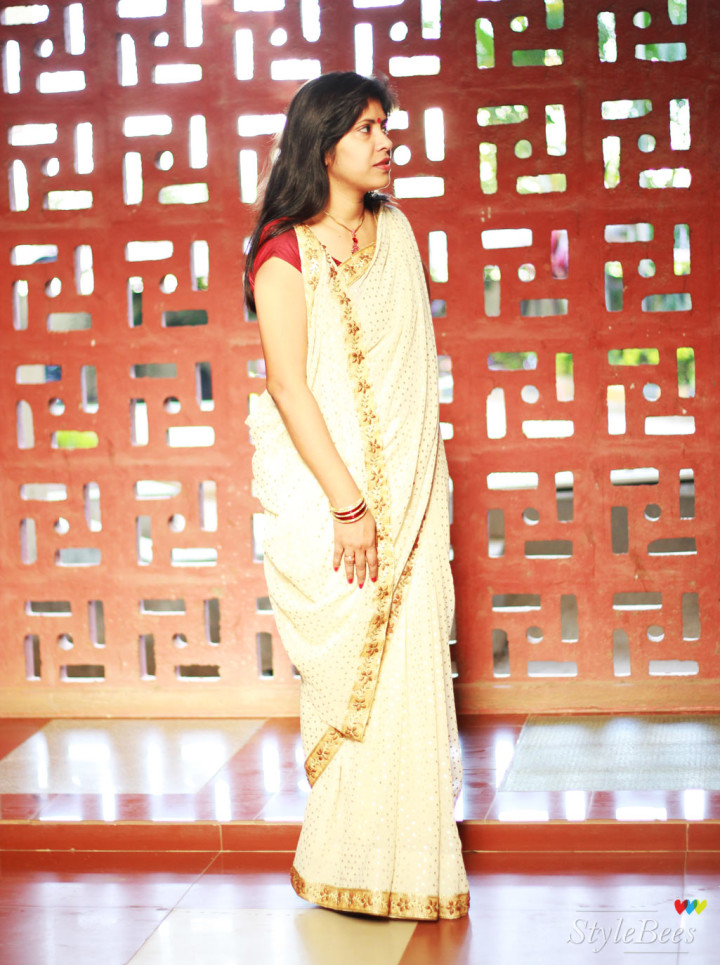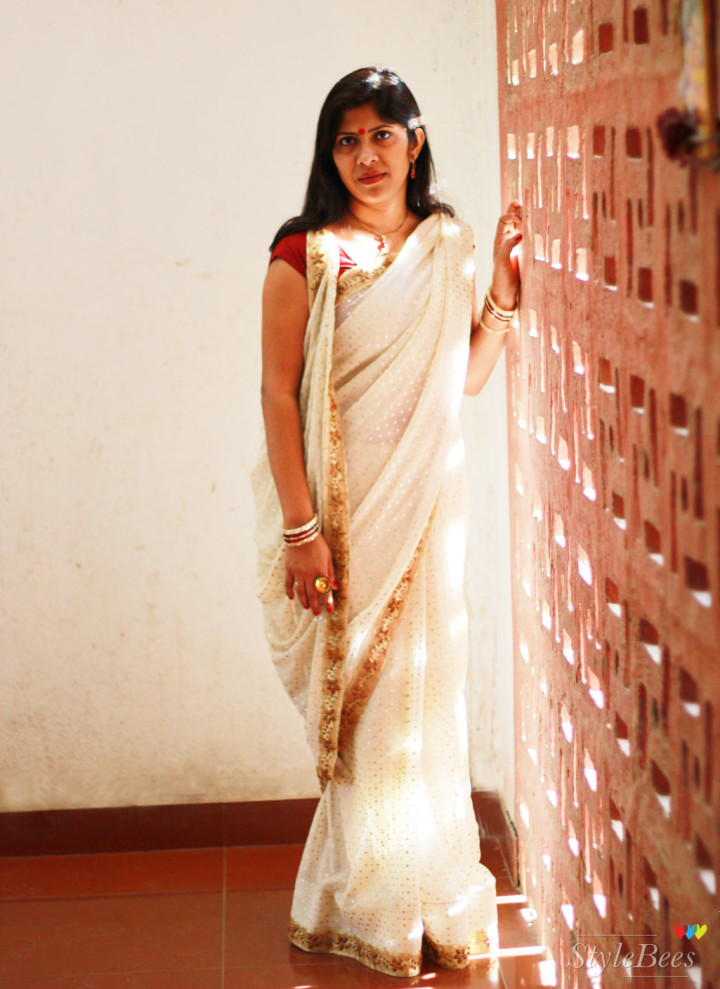 Outfit Details:
This is a fine georgette saree with golden/reddish dots all over the saree and a golden border. It is very light weight and comfortable to wear. You can style in with golden accessories too for party kind of look too.
Accessories: Hazratganj in Lucknow