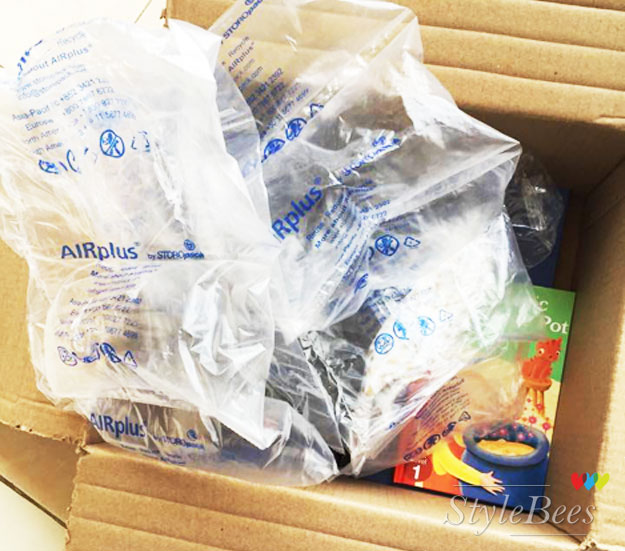 Few days back I received a home delivery of books which I ordered from Amazon for my daughter. Out of 6 thin books it was delivered in three separate delivery. I loved it as it arrived in good condition and me and my daughter looked into it with a happy smile but then looked into the packaging waste I dumped in the dry waste bucket. It was more in volume and probably weight as well. Just pondered what have I done. At one side I am looking for a bright future of my daughter and on the other side leaving a world which is liveable enough?  I am sure I am not alone in sharing the same guilt.
We are already seeing the impact of it like Delhi pollution fog. Garbage problem in Bangalore.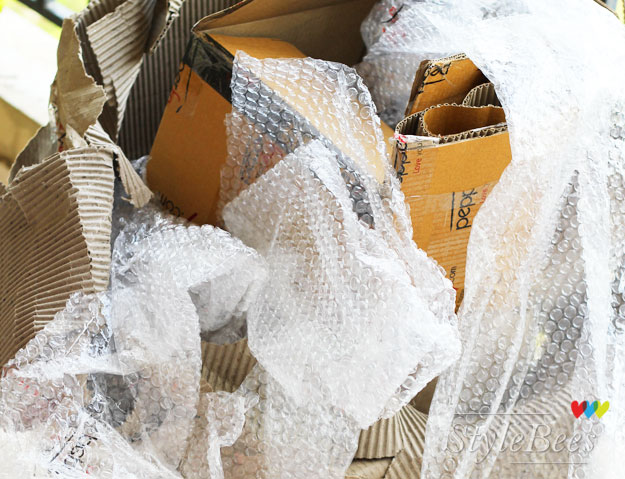 There was an interesting video about a Strawberry packet, showing that for every single small thing we use how much fuel and energy, time, effort we consume has gone into it. Also along with how much waste we generate how much impact it has in environment. 
Now if you think of items which are packaged in multiple layers of packaging. Think of delivery of small hair gel or cosmetics item, coming in big boxes, ridiculously waste of resources.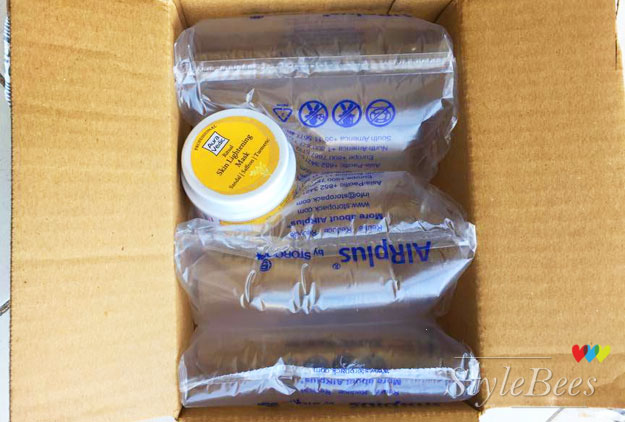 I am not really sure that how this problem could be or should be solved, because of so many things associated with it. A completely well established system is behind these, but it has to be improvised. And I appreciate efforts people are already making towards environment. I really like the way BigBasket.com is operating and contributing towards Swachh-Bharat. They don't use second layer of packaging at all and deliver in crates. Many countries are already doing much for recycling like:
1. Sweden's move to encourage recycling effectively Sweden Promotes Repair. They are promoting repairs of items by providing tax benefit. This aims for REUSE and REDUCE
2. Liked the way many countries recycle packaging like bottles, cans etc. During my stay in Helsinki, Finland I had never thrown any can or bottle in dust bin as they had proper recycling system in place with return benefit. Why those are not here in India??
3. An excellent article how different countries are reducing waste 7 practices we should adopt from other countries
e-Commerce has really helped us to ease our life like anything and gave us freedom to get what we want. But at the same time we need to be aware the implications of it and start working on it before its too late.
My thoughts below how we can reduce the e-Commerce packaging waste:
1- Reduce multiple layer of packaging as much as possible except for fragile object if needed.
2- Promote customers for return of packaging for re-use for future packaging.
3- Consumers can also try using Carton boxes for storing stuff at home, instead of buying separate plastic boxes etc for storage. I find these carton boxes very good for segregating and storing stuff.
Would love to see more Ideas dropping in, also request e-Commerce companies to take a leap on it…