Hello everybody, coloring hair is in trend and we get mixed views from people about it. Some say it is good while others would ask you to stay away from it.
So the question pops up what to do, whether or not to go for hair colouring. I would say if you like colored hair then you should definitely go for it because they say "You only live once, so do everything twice." 🙂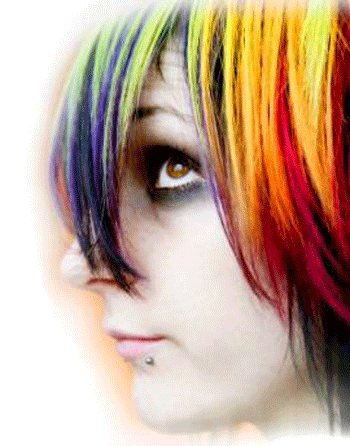 But by keeping in mind few tips/precaution you can surely make your experience a memorable one. Go try them out:
Keep in mind the color of your eyes and brows before choosing a color for your hair. If you've lightened your hair use a facial bleaching kit to lift brow color.
To brighten the complexion, add a few subtle highlights to the hair around the face. Opt for tones which warm the skin and enhance your natural color.
Aim to color your hair few weeks before going on holiday or heading for the sun, so it has time to re-balance before being exposed to harmful UV rays. Since sunlight works on the hair like peroxide, lifting the color and accelerating dryness and damage,protect your hair by applying preparations that are enriched with UV filters or slick was through.
If you want to see the end results before you undergo a color change, cut off a tiny piece of hair close to the roots. Now apply the color mixture to cut hair. Leave on for the specified time, rinse out and wait until the hair is dry, then check the results. Alternatively, to see what different hair colors will look like against your skin try in on wigs in shades you are considering on putting.
Incase you are coloring hair at home rub vaseline into the skin around the hairline before applying color to act as a protective barrier and prevent staining of the skin. Then you can remove it with cream cleanser and damp cotton wool.
Always wear gloves while applying color and wrap a towel around your shoulders.
If the color goes into the eyes accidentally rinse with water immediately.
Never use tints over henna as there could be adverse chemical reaction to metallic compounds, leaving an un expected color.Also check if there are any traces of the last time you colored or dyed your hair.
After coloring do not wash hair or expose to chlorinated water or strong sunlight for forty-eight hours as it will interfere with the results and the hair's condition.
If you have used a semi permanent colour on you hair and you don't like the results, use a clarifying or body-building shampoo to fade colour quickly.
Treat your colored hair with hydrating mask frequently to replace lost moisture, but avoid hot-oil treatments as they tend to strip out hair color.
~Swati