Karva chauth is like Valentine's Day for married couples in India. Since we Indian's love rituals and pooja this day has to be related with some kinda of pooja and this time it is of 'Moon'. Though the essence of the day is still Love and sacrifice for each other. That said, this day is meant to be celebrated in it's own way. Even though it involves a day long No Water fast, we ladies love to celebrate it by dressing to our best and looking the prettiest in colorful ethnic attires.
For this year Karva chauth dress I finally managed to get something which has been in my eyes for years now. It is one of the most gorgeous Banarasi silk saree in tomato red color from my mom's collection and it's around 30 years old now(I cannot believe she managed to keep it well for so many years by taking proper care, I definitely need to take classes from mom). I still remember whenever my mother used to open her closet of saree I always wished someday I would get to wear this and finally that day has come.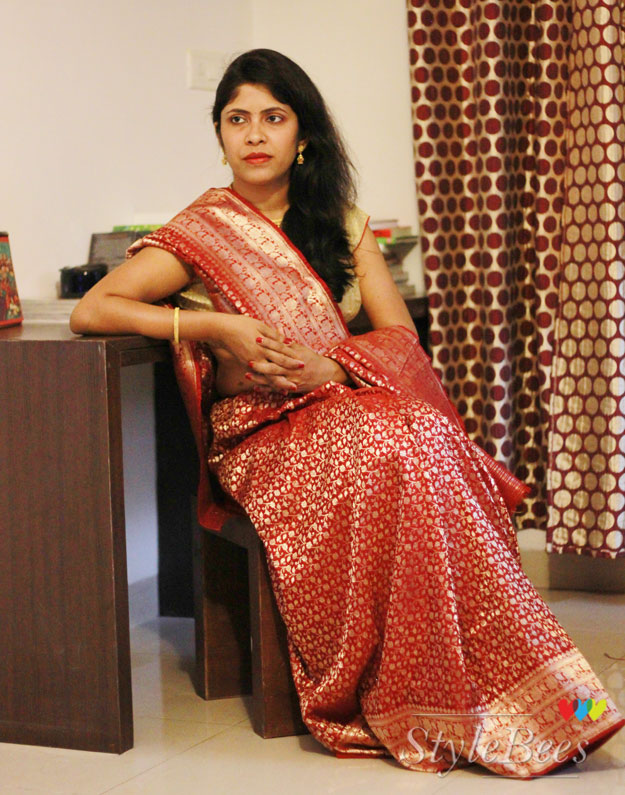 That said it's not an easy job to carry such heirloom sarees as they tend to go delicate with years. So you need to be very careful with every pin you put, I almost made a small tear in the inside of the saree but thank god it's not very visible though. But above all it is a sheer pleasure to wear it and reminisce the moments when my mom wore it and then see myself in it, now I can imagine why heirlooms which run over generations are so precious. As I will be travelling to Mommy land on Karva chauth day I clicked some quick pictures in this saree for sharing here 🙂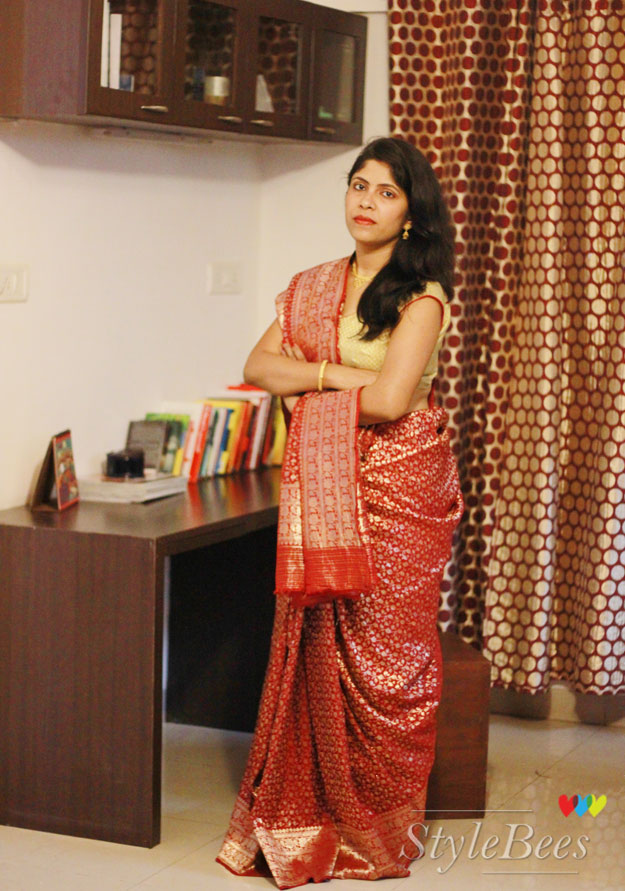 I wore this saree a seedha pallu style but instead of tucking the pallu I kept it loose and held it in hand. For jewellery I picked up this gold set and anklet from my wedding jewellery collection to match with the golden zari work in the saree.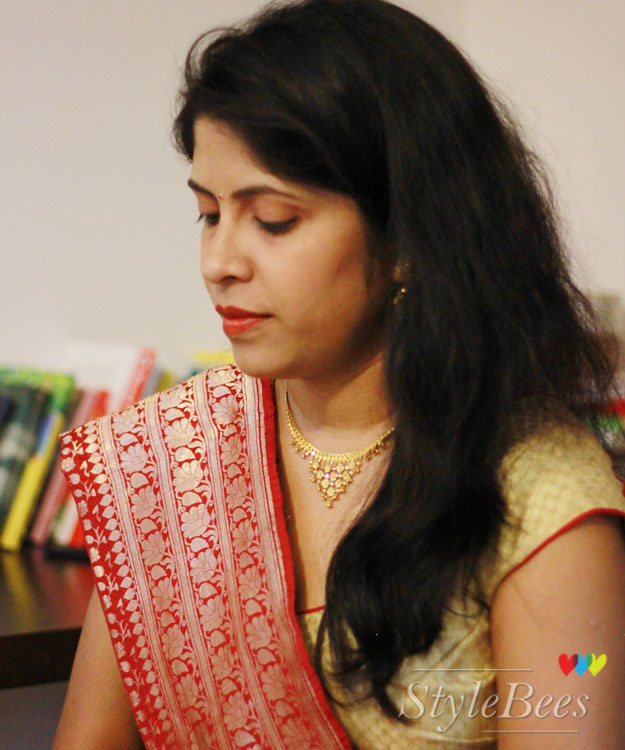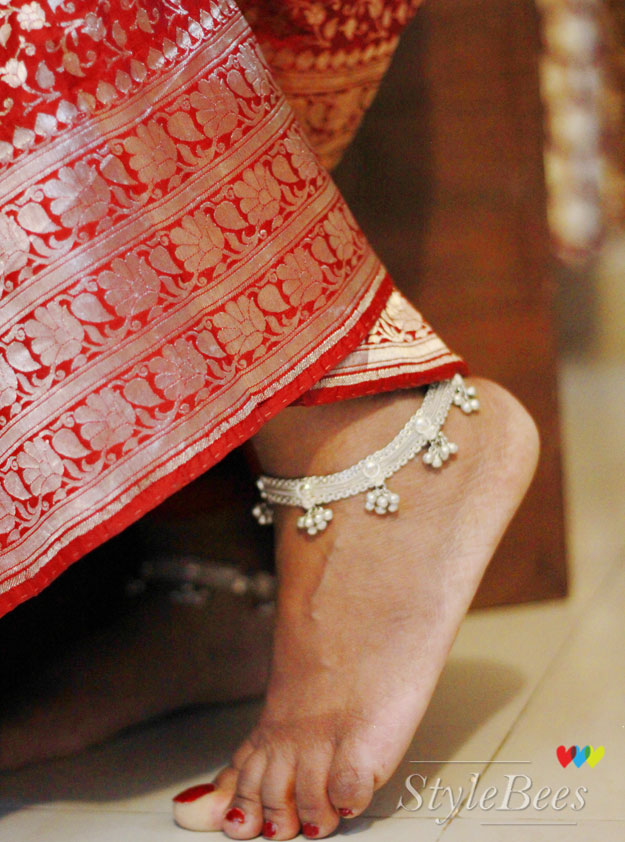 So bye for now and wish you all a Happy Karvachauth :):)