Planning for a honeymoon or fun travel, here's a DON'T miss checklist for you. It would help you to track the items in your suitcase and avoid any last minute miss…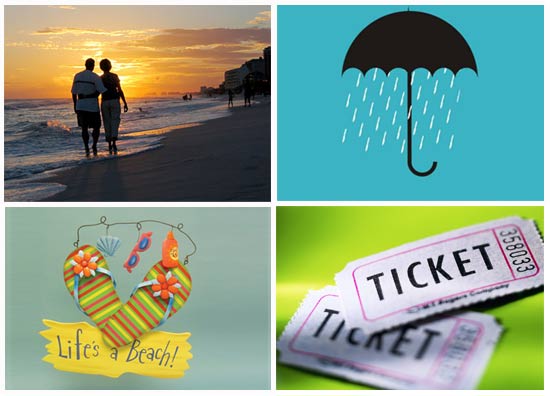 1-Travel Itinerary- Do keep at-least 2 copies of your travel itinerary it different places in your baggage.  I know you might be thinking that nowadays internet is available at all places so what is the need. So then you are right but it is always advised to be prepared from your side to avoid any unpleasant situation especially on your honeymoon.
2-Always keep an extra pair of clothes in your cabin baggage incase you are travelling by plane. This is to avoid any inconvenience if your check in baggage is mis-placed or lost.
3-Carry woolen clothes without fail if you are going to a hill station. Carry at-least one pair of jacket or woolens even if you are travelling to a beach or any other area, weather these days is really un-predictable.
4-Getting drenched in rain is not a pleasure always so better keep an umbrella for such conditions. Incase you are going to a very windy area you can carry a windcheater jacket instead. I still remember my trip to Lonavala on a windy day when my umbrella flew off and fell into the valley 🙂
5-If going to a hill station or some adventure sport place do keep a good pair of sports/trekking shoes. Incase going for beach a pair of floaters is a must.
6-Remember to keep a good sunscreen lotion with appropriate SPF value to prevent getting tanned and thus spoiling your snaps 🙂
7-Do remember to keep a good camera with an extra pair of batteries to capture your memorable moments.
8- Add a pair of good goggles also, they serve the dual purpose of protecting your eyes from harmful rays and also add to your style quotient
9-Depending upon the type of place you are planning to go keep the dresses. Also keep some party wear stuff because many hotels/resort organizes some dance and functions for newly wed couples
10-Keep some general medicines and some eatables for emergency hunger strikes. Carry some oral re-hydration solution (ORS) also.
Have a happy Honeymoon 🙂
~Swati