How to Choose Perfect Jewellery As per Your Face Shape
Jewellery adorns the beauty of your body. Hence, it is essential to choose the most suitable item that goes well with your facial contour. Quality fashion jewellery is being highly favored and preferred by the ultra-modern elegance-seeking lot of today. In this trendsetting scenario, where endorsements by celebrities become fashion, one must follow the trend keeping in mind what suits them the most. Keeping pace with contemporary fashion is good, but equally important is how well it complements your face and body structure. The way we look highly depends on the clothes, make-up and jewellery we wear. However, our accessories grab the most attention and hence highlight important features. Some non-suiting jewellery items can accentuate weaker areas and consequently lessen the impact of your make-up and clothes. Read on to acquire some interesting insight on how to choose the right Jewellery for your face shape-
 1-Round face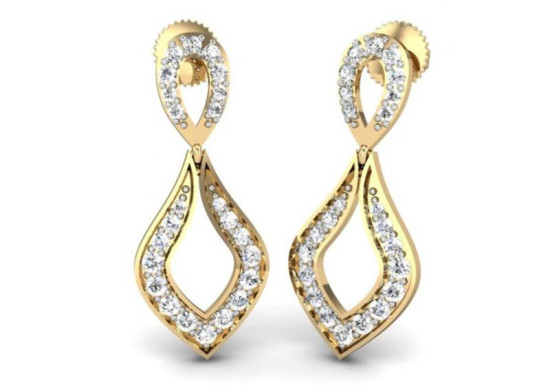 If the length and width of your face is equal and the outer curve is circular, then yours is a round face-cut. Long and angular jewelery suits best on a round face. Dangle and long earrings help in reducing the roundness. Along with these, rectangular and square shaped jewellery also looks good on women with a round face.
Round earrings on the other hand will only highlight the roundness on one's face and hence, she be avoided by those with a round face. Necklaces extending up to 32" inches below the neckline serve as the best bet to add definition on a rounded face.
2-Long face
If the length is greater than the width of your face, then you are long-faced individual. So, Long earrings and neck pieces will only elongate your look and accentuate the length of your face. Instead, go for graceful studs or simple chandeliers.
For earrings, you can also pick circular or triangle-shaped ones as these will give you a rounded look. Also, a choker will be the most suitable for a long neck.
3-Oval Face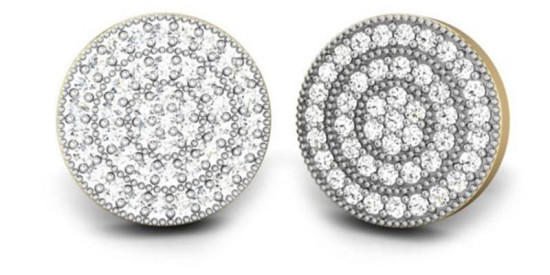 This shape is indeed a gifted one. If you have it, you are lucky! All shapes and sizes of diamond jewellery can go well with an oval face as this is neither too long, nor too wide.
So simply go try and test every shape and see what suits you most. However, avoid wearing extremely long earrings as it can make your face look elongated.
4-Square face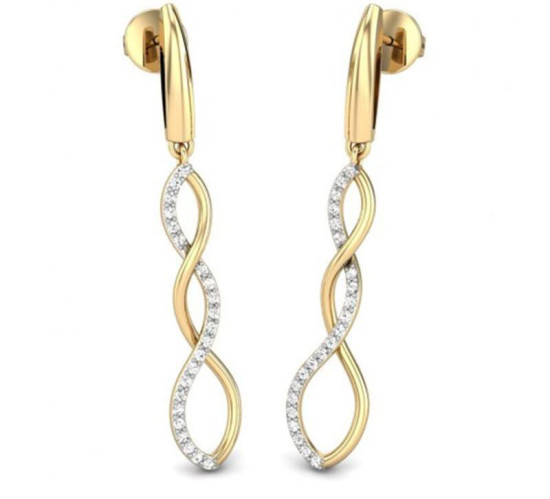 When the jaw line and chin are of the same width, it gives a square shape to your face. If you are one with such face then drop, dangle and curved earrings are best to bring out your hidden beauty.
Where hoops will give roundness, long or multi layered danglers will add length to your face.
5-Heart shape face
If you have small chin, wide forehead, and prominent cheekbones, you have heart shaped face. Circular, Chandelier or triangular earrings will suit you best.
These shapes can accentuate your chin. A suitable keep for you will be pyramid shaped earrings along with a simple small neck chain. 
6-Diamond shape face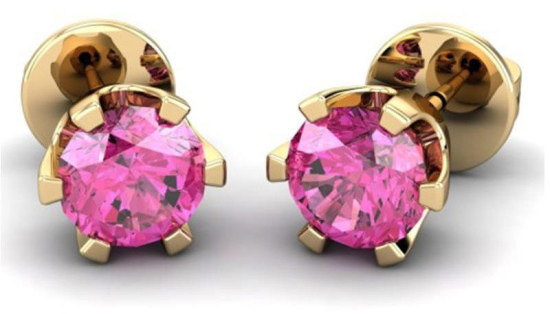 Wide cheekbone and a narrow jaw line are characteristic of diamond shaped face. Studs are a perfect option for one with this shape. Also, short and wide-styled earrings offer a good choice. Avoid jewellery with same shape and size. Choker in the neck can be a good contrast to the sharp angle of your chin.
So stand in front of the mirror, observe your face cut and choose the best option to reveal your beauty and grace.
Image: candere