So the story of this sea green dress from "Garnet" collection of designers Dhruv-pallavi goes like this….at Lifestyle stores I saw this kurta with lovely hand embroidery and netted neck area and fell for it and bought it at one go. After I bought this I was kinda confused on how to pair it up because if I want something to look perfect I plan so much for it that it starts becoming confusing for me, that is Me you see 🙂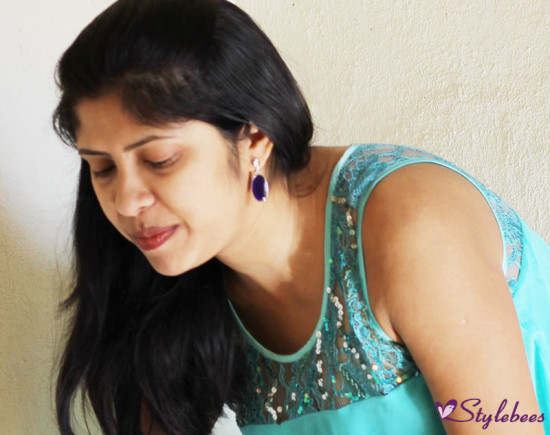 So I thought it would be a good idea to ask my facebook friends for their suggestions. Luckily I did and got so many suggestions regarding the combinations I can try that I thought it would be worth to wear this kurta with different combinations and then decide which one is the best!!
The first combination goes for hubby dear, he suggested to try it out with printed pants as they would be a nice contrast to the plain color of the kurta. I too liked this combination a lot, a very summery one indeed. What do you think???? After this will go for combination in plain colors I think….