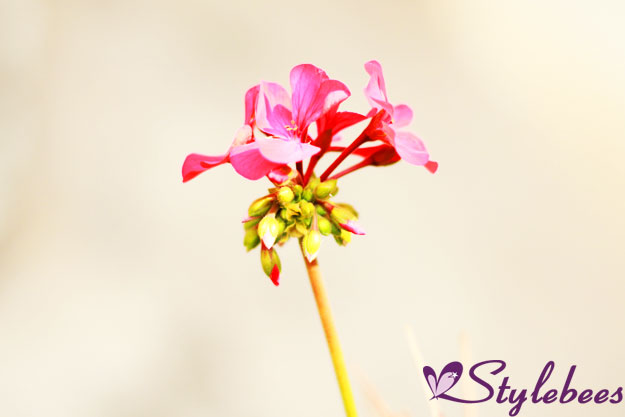 It's 12:30 in the afternoon when my phone alarm went off to pick up the kid from school bus in 10 minutes. I snoozed the alarm and sat on sofa all lost, "Today again it's the same story…all the time since morning went off just like that…neither have I completed my pending article for blog nor finished much household work…WHAT have I been doing all this while???" But I am sure I have not rested in these 4 hours…Morning walk and breakfast finished by 8:30 and after that I have been all busy but then why no satisfaction at the end. I sulked how I used to finish a whole lot of tasks before lunch time when I went to office. But then now working from home on my blogs and taking care of home and daughter I am more exhausted by end of the day…and the feeling of not accomplishing much is so haunting. I keeping feeling full time working mom's or full time stay at home mom's are better off as they are focused in whatever they do…
Don't know it's some hormonal change due to my second pregnancy or just anxiety attack thinking about the new born coming into the house soon…I kept on sticking to same thoughts for days feeling burdened until one day when my father came to visit me. It was a surprise visit and I couldn't be more happy about it as he came to Bangalore after 4 years and at this time when I was feeling so exhausted it felt so good to be with him.
Initially I was not able to blurt out my feelings to him but then one day at lunch I broke up. It was just me and my father and it was so comforting, like I was his little daughter again coming back from school and cribbing about the day went bad. The only difference it was not complain about school now but my LIFE. I simply asked him "Papa how do you seem to be happy and cheerful at your age of 70 years, while I am not at half of your age. Everything is going on fine in life but I am not happy with MYSELF. I have such a loving and helping husband, a god gifted daughter BUT my own expectation from me are killing me". I told him how I felt about not completing much, struggling between tasks unlike my past days at office etc.
He said from his life experiences he learnt this important thing "Let it Go to Live Happy". He continued saying that it is not possible to do everything in one's day or even lifetime, find the most important tasks which give meaning to your life and then work on them first. If time left pick up something from non-important tasks to be finished or get them done by someone else. And most important thing is not to over expect from yourself because we are not here to complete only tasks as that list is never ending. Just learn how to be happy with yourself, think positive and you will see you get done more and feel more content. I just listened to him spell bound and realised my mistake and that was the day and today I feel Happy and taking things one at a time. It doesn't matter how big my task list is, I should be able to tick it off or else I will "Let it Go"…