Humans have been in love with jewelry since the ancient times, they used leaves, stones, shells, animal bones and what not to make jewelry. And then they evolved and started using shiny metals and precious stones to make more elaborate jewelry. Well who would better know the importance of jewelry than we Indians, we have jewelry for every occasion varying from minimalist pieces to grand and goddy ones, you name it and we have it. Our festivities and special occasion are so incomplete until we add some glittery jewels to it 🙂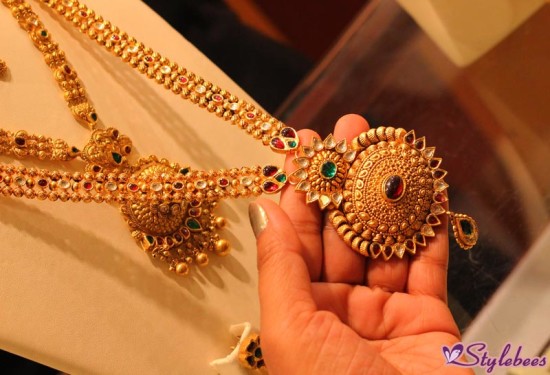 I also love to explore out new jewelry collections and only recently visited Kalyan Jewellers store in Dickenson Road, Bangalore. Because I have been hearing a lot about BIS 916 hallmark promotion by them which is basically Indian Certificate for the purity of the gold and silver jewelry. I checked couple of their jewellery and true to their claim they were all BIS 916 certified, a big thumbs up to them for this!!
They have a vast collection of jewelry designs suitable for various occasion in gold, silver, diamond, platinum and precious stones. There were both traditional and contemporary designs, beautifully made with precision and there salesperson were also very friendly and enthusiastic to show there collection, worth a visit.
Here are my favorite collections:
1. Antique Jewelry Collection: This collection has heavy necklaces and earring with long beaded strings and heavy pendants, very true to the name of this collection.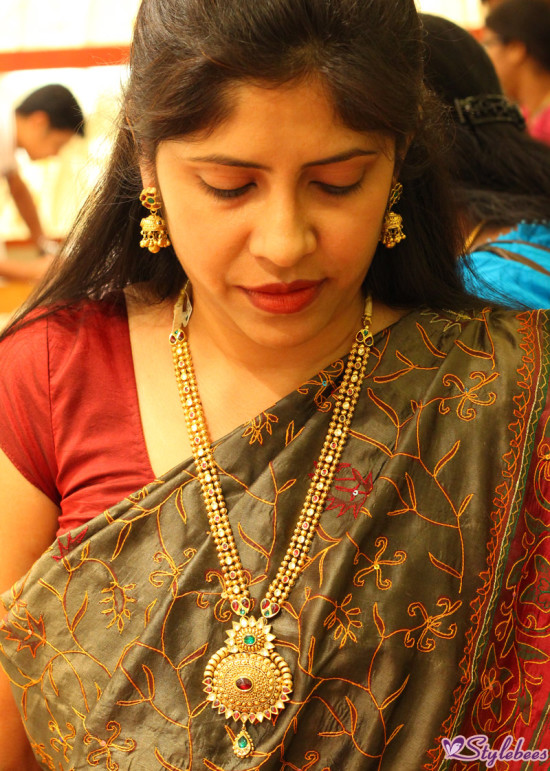 2. Azva Collection:  Azva is the bridal collection which is the symbol of togetherness inspired by the 7  vows of marriage and therefore jewelry pieces consist of 7 flowers, 7 gems and similar.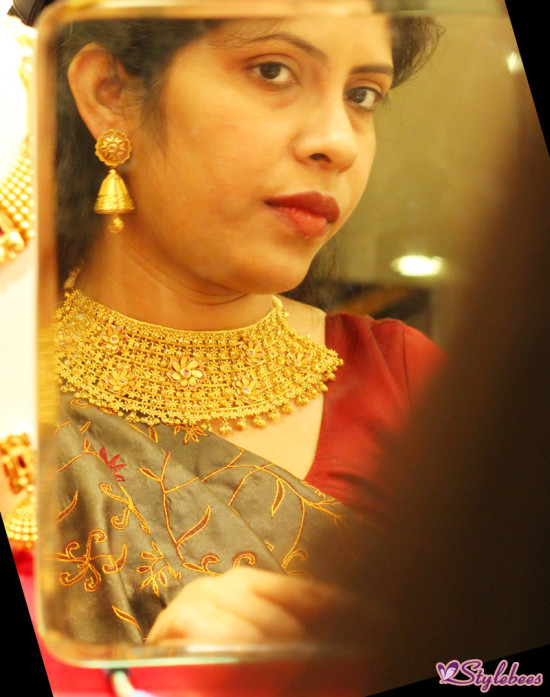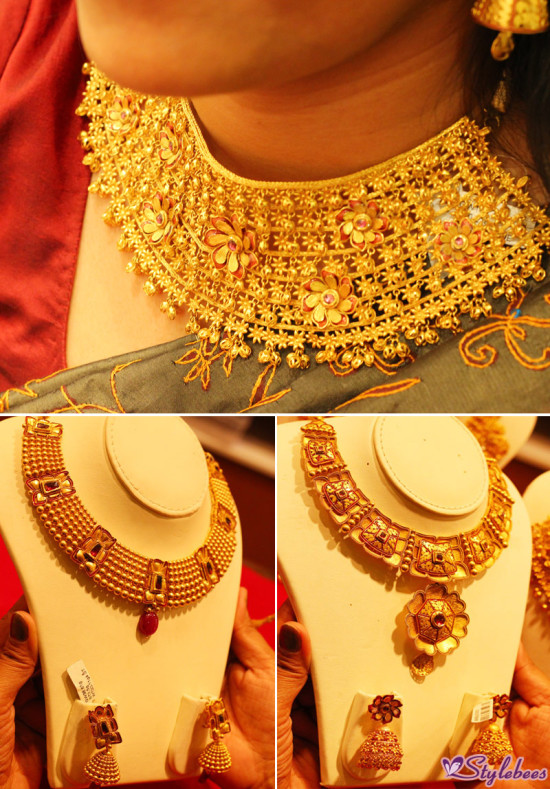 3. Temple Jewelry Collection: This collection has necklaces with beautiful pendants with Ganesha, Lakshmi and many more gods/goddess forms.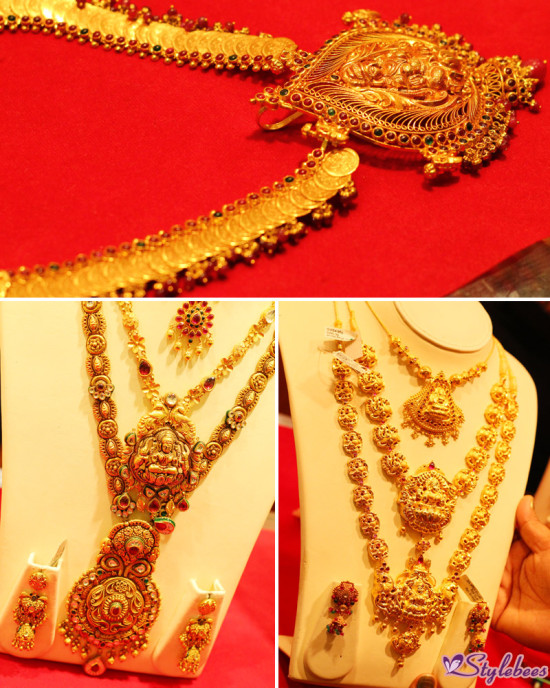 4. Kundan Jewelry Collection: I just loved the kundan necklace I am wearing in the picture, very beautiful, lightweight, would go very well with sarees and anarkali salwar kurta's.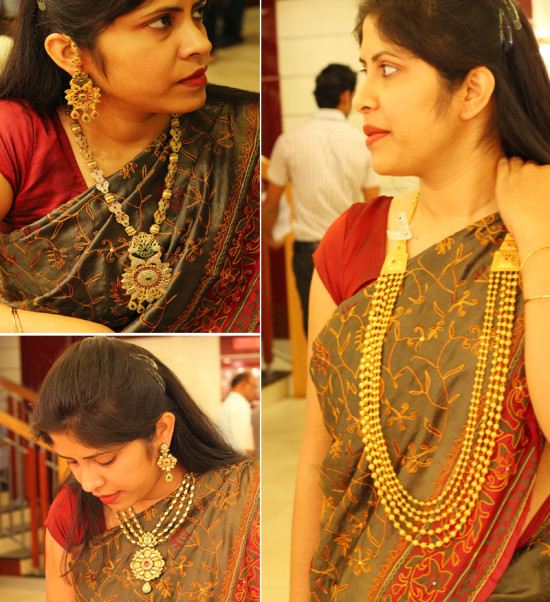 5. Eterna Collection: Name Eterna is derived from Eternal and is very apt for this collection which has necklaces with multiple gold beaded strings, which have been in fashion years ago and are loved today also.
6. Diamond Jewelry: Diamonds do not need any words to describe them, they just make you speechless. And that happened to me when I checked out beautiful diamond necklaces and earrings at Kalyan jewellers 🙂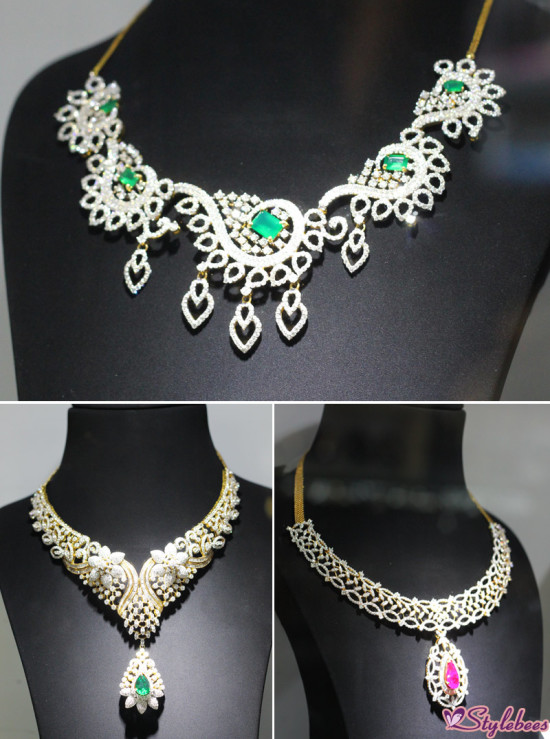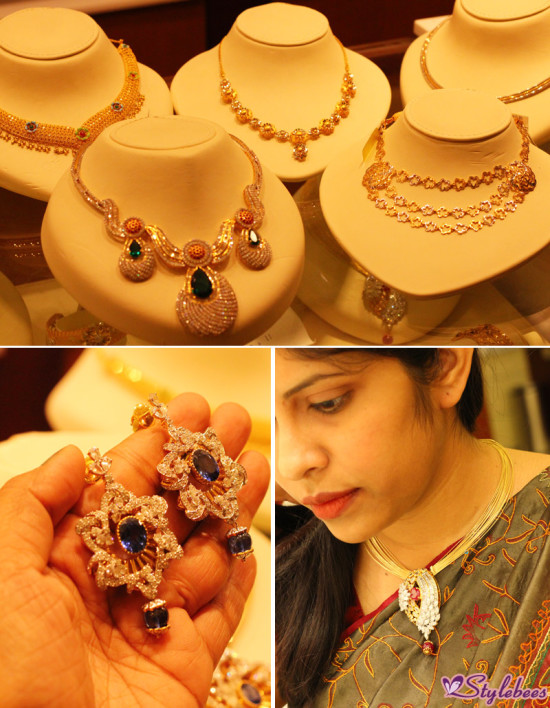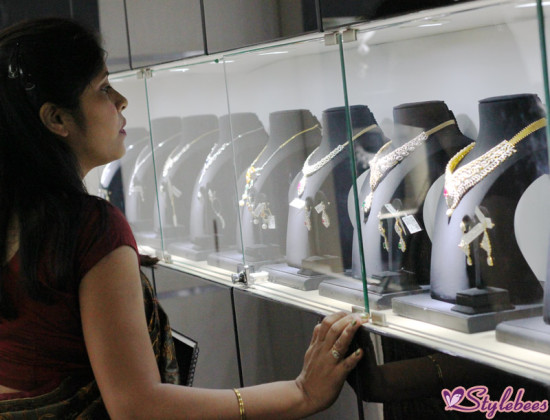 Apart from there various collections there were also some new arrivals which had lovely jhumka's and rings too…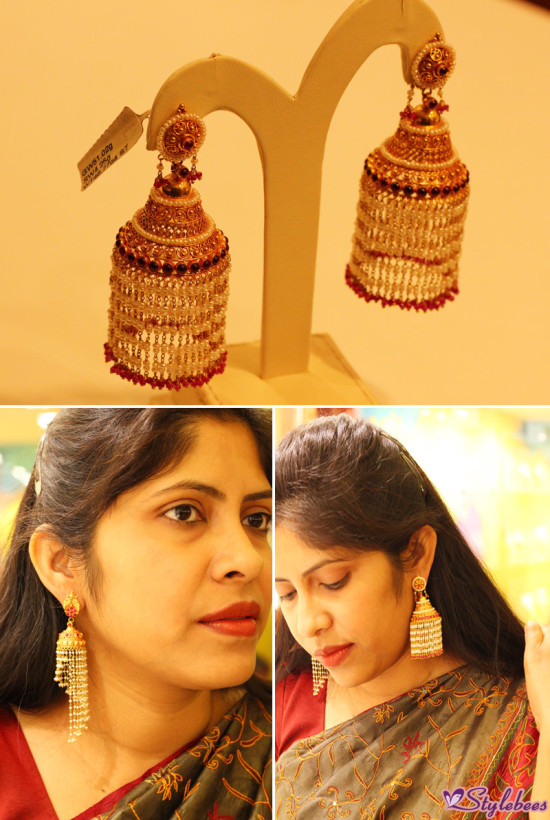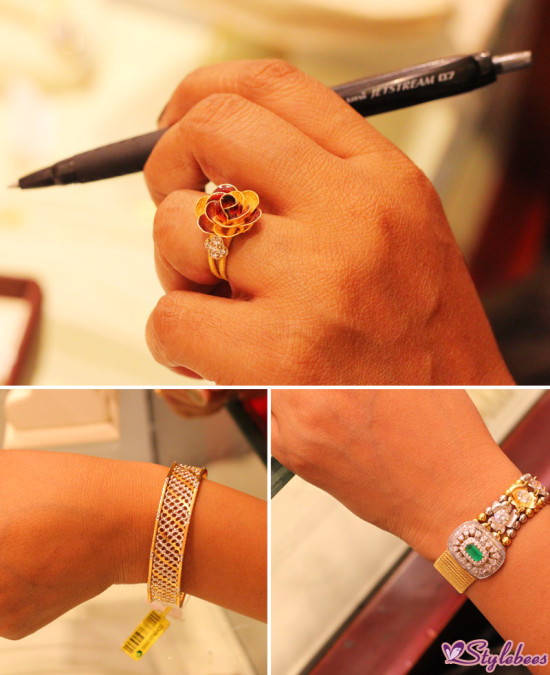 So if you are a jewelry lover and love to add variety in your collection, you must visit Kalyan Jewellers store which are open is various cities now.
Check on more details at Kalyan Jewellers