One may think dresses are an affair of Summers but with ever merging fashion trends they are now welcomed in Winters too. We can now spot more and more people wearing dresses in winters also.
I think knitted dresses make for a welcome change from the jeans and trousers in winters. Especially the Bodycon dresses because of there fitting help keep us warm and comfortable during winter chills . They also look stylish when paired with a coat or jacket which have added advantage of giving more warmth. Matching or skin color stockings can also be worn with these dresses, but for Bangalore's not sooo cold weather I prefer to do without them.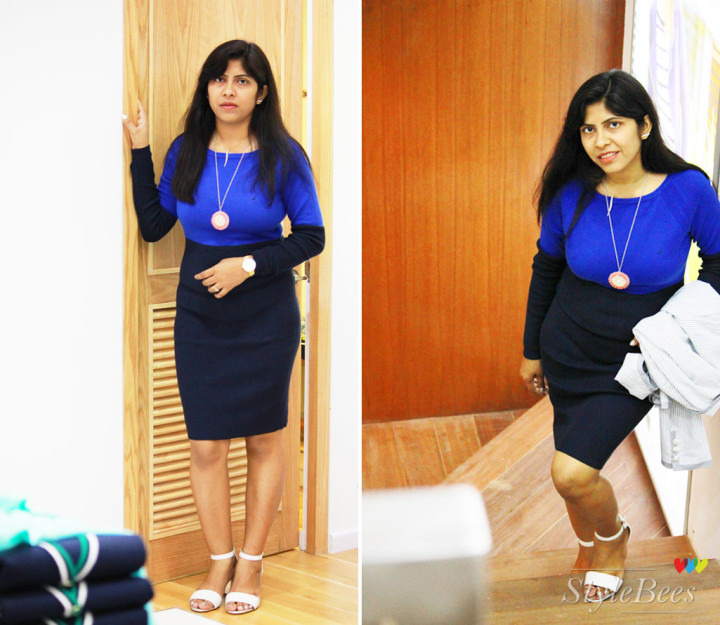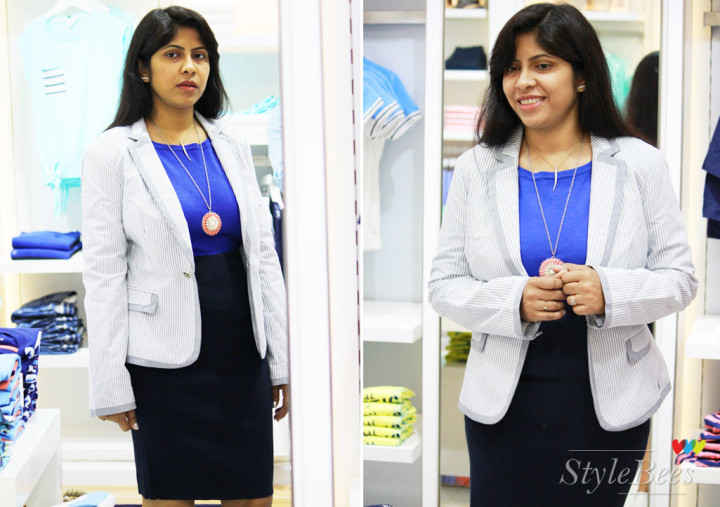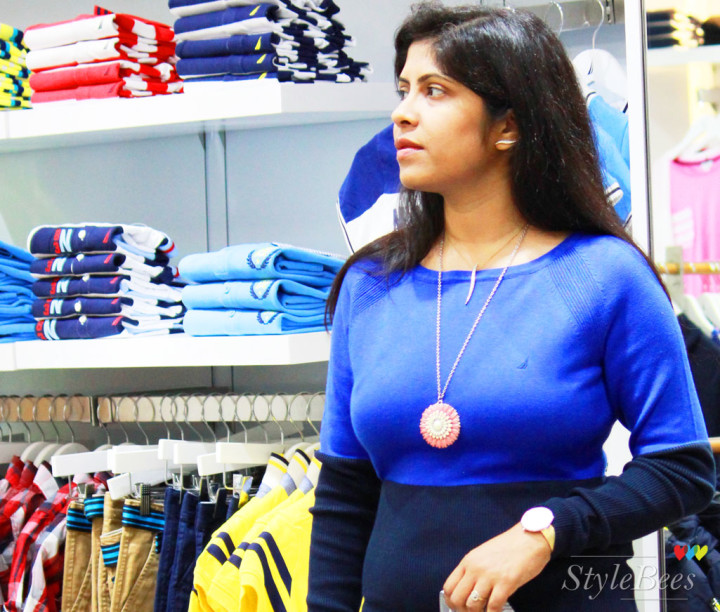 I am wearing this bodycon dress from Nautica in their signature Navy colors. As with the all the Nautica products the quality and comfort of the dress is super. Nautica gives lot of emphasis on the material of the product used keeping the design basic and minimal.
Outfit Details:
Dress, Coat – Nautica
Sandals – One of the most comfortable heels from Clarks
Watch – This watch is my current favorite and is from Skagen
Pendant and earrings set – Trendy pendant set from Swarovski, bought from U.S.