Whenever I look at these pictures of Venice I feel so happy but this was not the feeling when we reached Venice, Italy during our trip.
He had not done any hotel bookings as we were told by people that's it's easy to find one in Venice. But unfortunately the day we reached there, some festival celebration was going on and hence Venice was jam packed so no available hotel, hostel or any other mode of accommodation was there. We were literally roaming on the streets of Venice knocking each possible door to find some accommodation but everything was in vain.
From evening till night we had looked for all the options, both in the city and on the outskirts also. We were so lost while searching the hotel that we almost got caught my the police once for driving on the wrong side of the road, but they just left us with a warning as they could sense our helplessness 🙁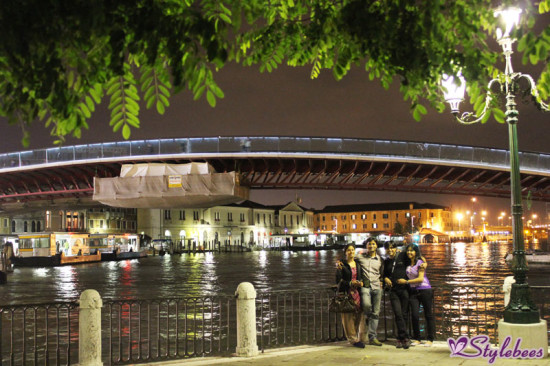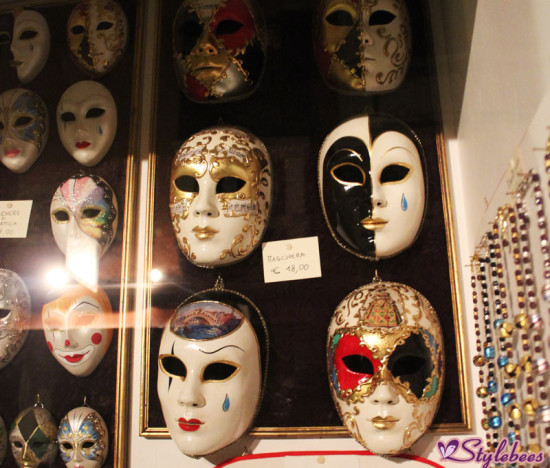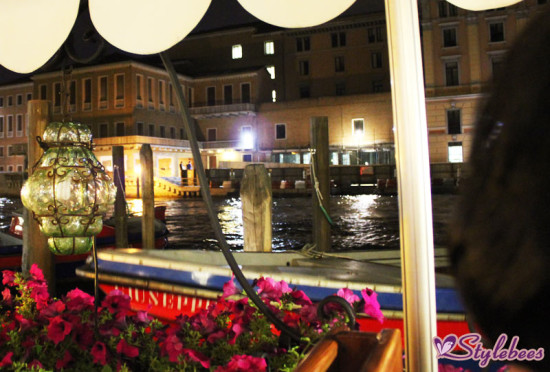 Exasperated we sat down to have our dinner and decide our future plans. After having some yummy pizza there, our minds somehow started working again(dimaag ki batti jal gayi :)). We could find out only two possible options either to roam around in Venice during night and then dooze off in our car or drive down to Rome during the night.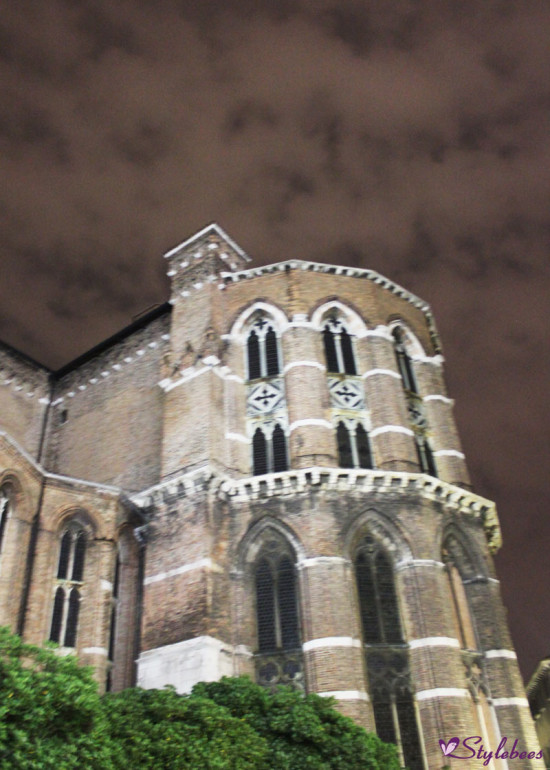 And guess what we decided to Roam in Venice and not in Rome, well who can leave the City of Love without getting a feel of the place. So when the city almost went to sleep our tour began, the most memorable one…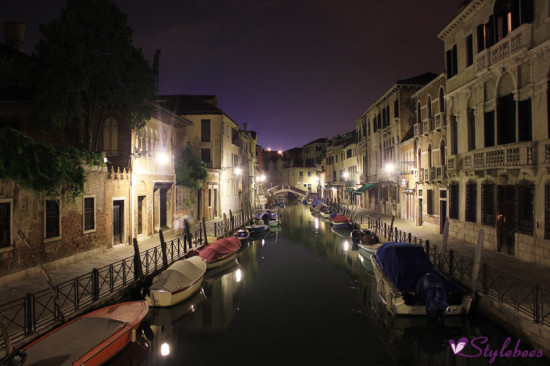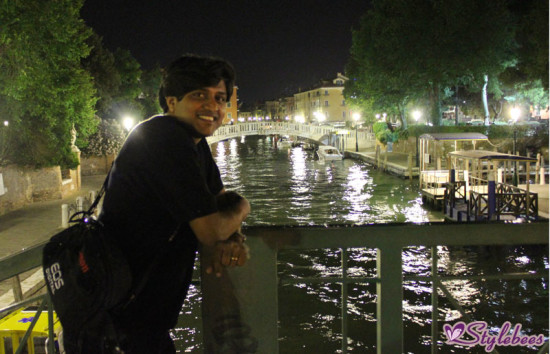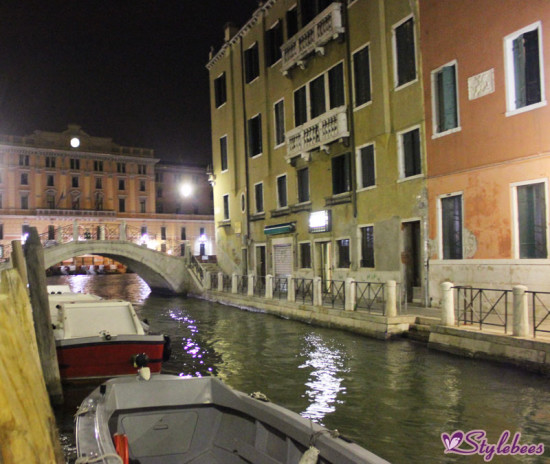 Venice looks so so so beautiful during the night, with yellow lights glittering all over the waters and giving a romantic touch to the whole place. It was so exciting to roam about and explore the city of Venice during the night. We almost lost track of time and till the daybreak, I walked hand in hand with Abhishek along the waters of Venice absorbing every bit of the place, no wonder I could hear in my mind the famous hindi song shot in Venice "Do Lafzon Ki Hai Dil Ki Kahani" 🙂