I hear many of my friends say "I love saree but it's too much time taking" or "I wish I could wear my sarees but I don't find any occasion/chance" etc. I also thought so until on day my love for sarees overcame all these excuses and I opened my Saree boxes to wear them again.
Don't wait for any special occasion to wear Sarees, just wear them up whenever you feel like and slowly you wouldn't think twice before wearing them up. You can wear them for your day to day outing whenever it does not involve lot of running around here and there.  Here are 5 occasions you can tie a saree casually:
Office functions or special days in office.
Dinner dates
Visiting a friend
Birthday parties, Kid's school function
Mall visits or window shopping
Like any other dress wearing a saree is also no rocket science, it's only a matter of practice and patience and soon you can tie a saree in no more than 5-10 minutes like I do. Just know the basic drapes and later you can play around with them to suit your style. So instead of waiting endlessly for 'The Day' to come, take out those silks and cotton and chiffons 'Now' and wear them again with love and pride.
Going by the same thought I loved wearing my favorite pink silk saree to a recent function at hubby's office. This is my wedding reception saree and I love it so much that I can't get enough of it and want to wear it again again styling differently :).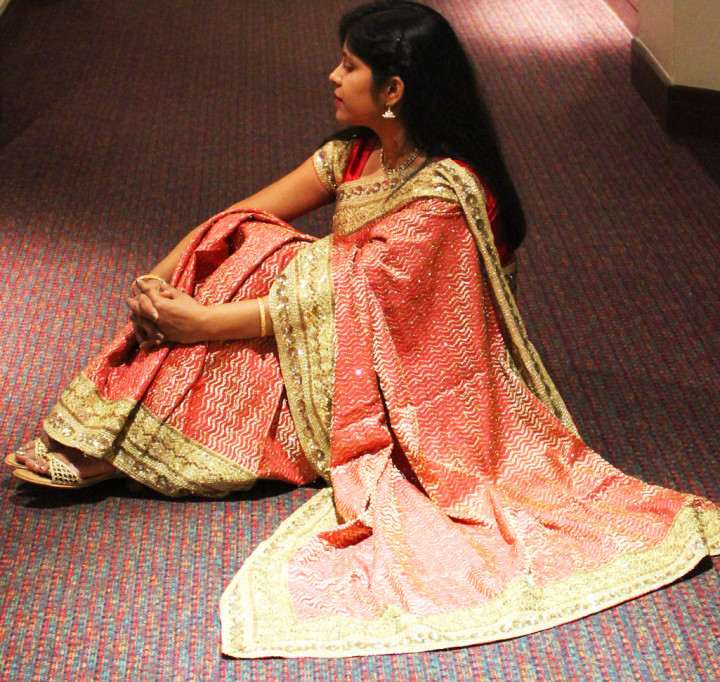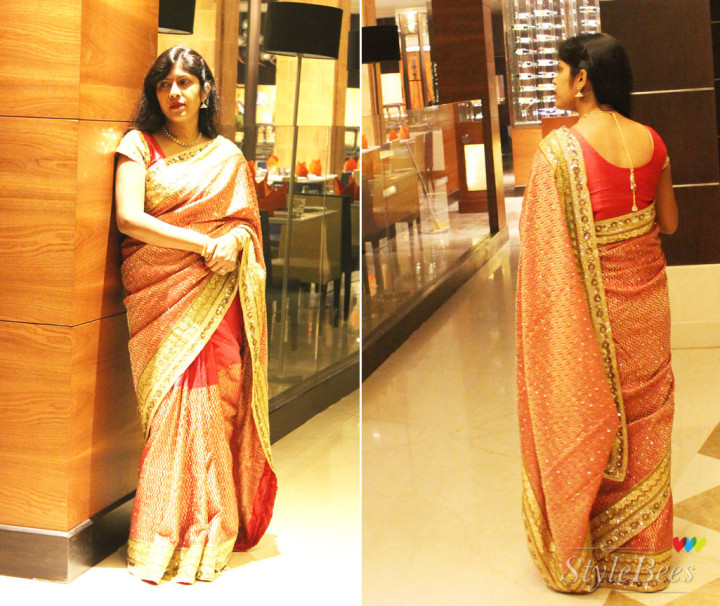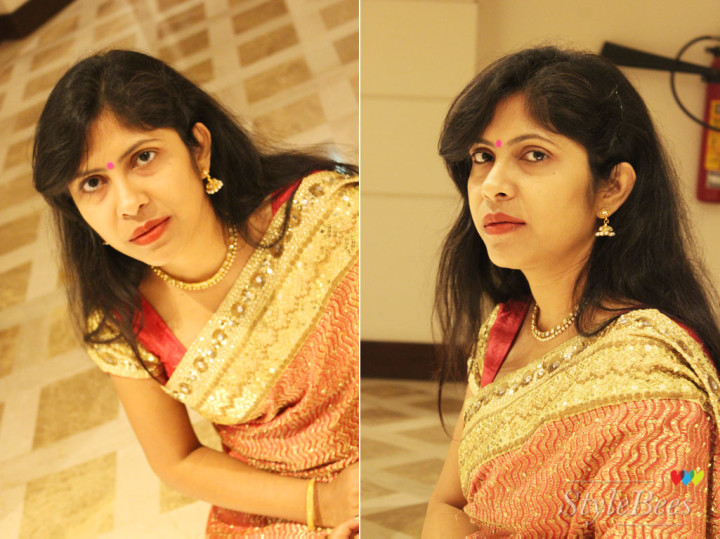 Here are some quick tips for wearing saree which can come in handy for beginners:
1. Take help from internet, check on video's which show "How to tie a saree", "How to make Saree Pallu" Here's an easy one:

2. Personally I find Silk and Cotton sarees easy to wear rather than synthetic one's. So it's advisable to stick to easy wearing sarees in the beginning and then move on to others.
3. Pleat's making is the most challenging part of wearing a saree but luckily there are some products available in the market which can help. Pleat's Maker by SareeSaheli is one of them. Even a small sized ruler can be used to get even sized pleats.
4. Remember to wear your footwear/heels before tieing the saree to avoid last minute adjustment for incorrect saree length.
5. Use safety pins to secure the pleats and pallu until you are confident you can do without them.
Outfit Details:
Saree – Bought from MysoreSareeUdyog, Jayanagar, 4th Block, Bangalore
The saree has a simple yet grand feel without addition of much blings, it has golden thread work allover and golden shimmering border. The quality of this silk saree is very good as it remains the same even after 6 years with minimal care.
Necklace – Local shop in Banda
Picked this Polki necklace randomly because I liked the simple chain design and the line of small pearls attached with it.